Christiana Ochoa named 17th dean of Indiana Law
The Law School has a new dean. Christiana Ochoa formally took over the deanship on November 1, becoming the school's first-ever Latine dean and one of just eight Latine women ever to serve as the dean of a U.S. law school. Ochoa became interim dean of the school in July after serving the law school as executive associate dean and associate dean for research and faculty affairs. She is the Class of 1950 Herman B Wells Endowed Professor and has served as associate vice provost for faculty and academic affairs for the IU Bloomington campus, as founding academic director of the IU Mexico Gateway, and as a founding and current associate director of IU's Center for Documentary Research and Practice.
Read more about Dean Ochoa's appointment
New and visiting professors
We're proud to welcome Professor Andrew Hammond to the Law School faculty in January. Hammond is currently an associate professor of law at the University of Florida Levin College of Law, where he writes and teaches in the areas of administrative law, civil procedure, and poverty law. He joins Aneil Kovvali, a corporate law and governance professor at the University of Chicago School of Law, as two new full-time faculty for the 2022-23 year. In addition to Hammond and Kovvali, the Law School welcomed three highly regarded visiting professors this year: Kellye Testy, Cynthia Williams, and Zhuhao (Henry) Wang.
Read more about the faculty developments.
Kanne files donated to the Jerome Hall Law Library
The case files of the late Judge Michael S. Kanne have been donated to the Indiana University Maurer School of Law's Jerome Hall Law Library. Kanne, a 1968 graduate of the Law School, served on the U.S. Court of Appeals for the Seventh Circuit from 1987 up until his death in June 2022. Prior to his elevation to the Seventh Circuit, Judge Kanne served on the bench of the U.S. District Court of the Northern District of Indiana.
Pro Bono Award recipients honored
Pro Bono Awards were presented to three Indiana Law students and a local attorney October 26 in a jointly sponsored ceremony hosted by the Law School, its Access to Justice Fellows, and Faegre Drinker. Indiana Law students completed nearly 6,500 hours of pro bono service over the 2021-22 academic year. The school has an aspirational goal for every student to perform at least 20 hours of pro bono service every year.

Meet this year's honorees
Nominations open for Academy of Law Alumni Fellows
Nominations are open for the Academy of Law Alumni Fellows. Established in 1985, ALAF recognizes alumni who have distinguished themselves in their careers through personal achievements and dedication to the highest standards of the profession. It is the highest honor the Law School bestows on its alumni.
To nominate an alumnus, complete and return the attached form. Nominations are due November 30.
October in photos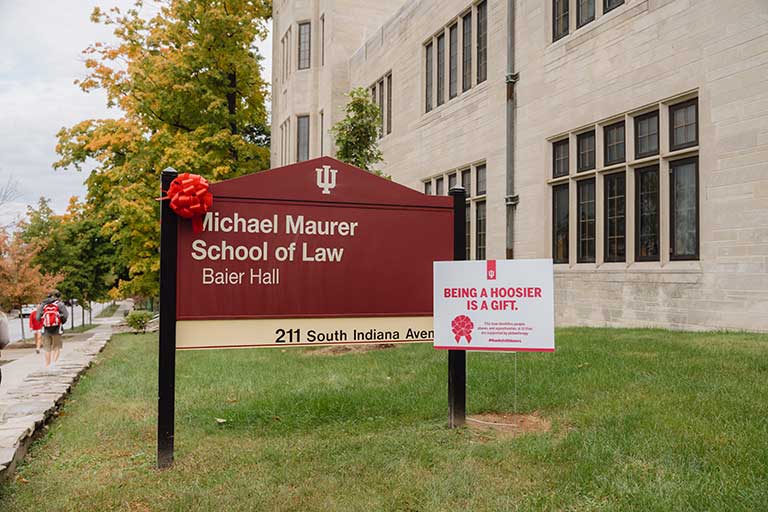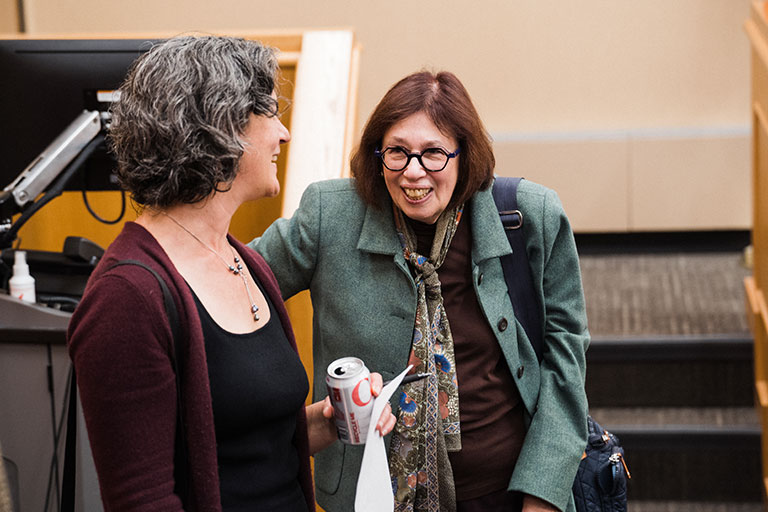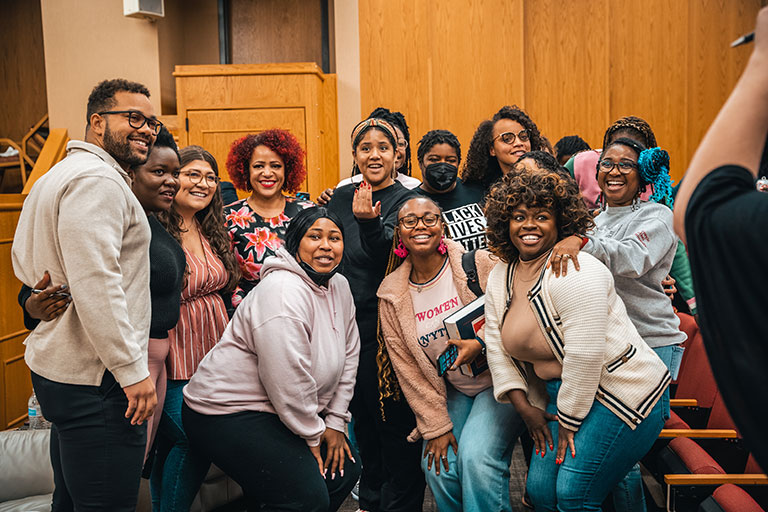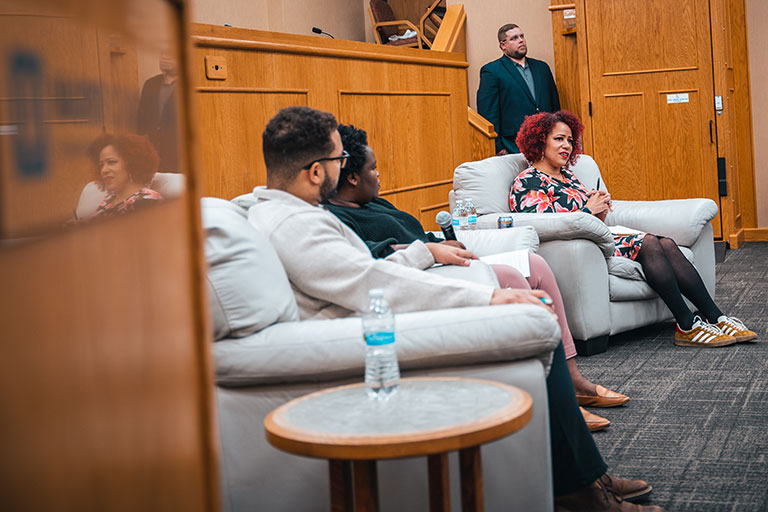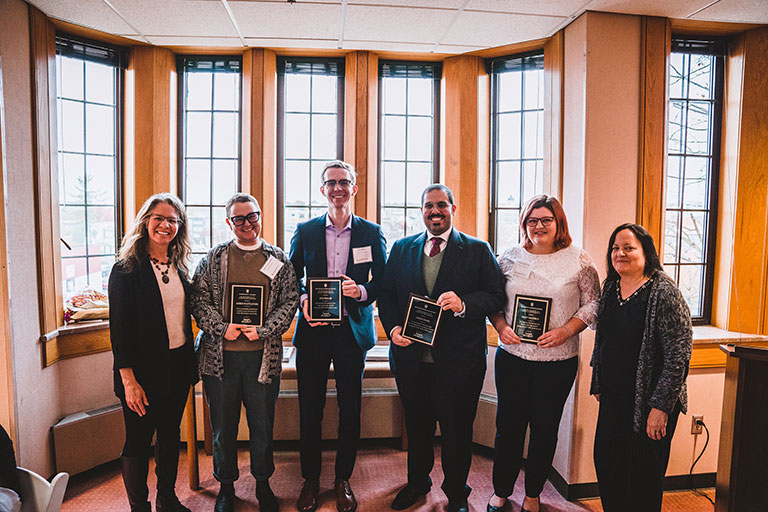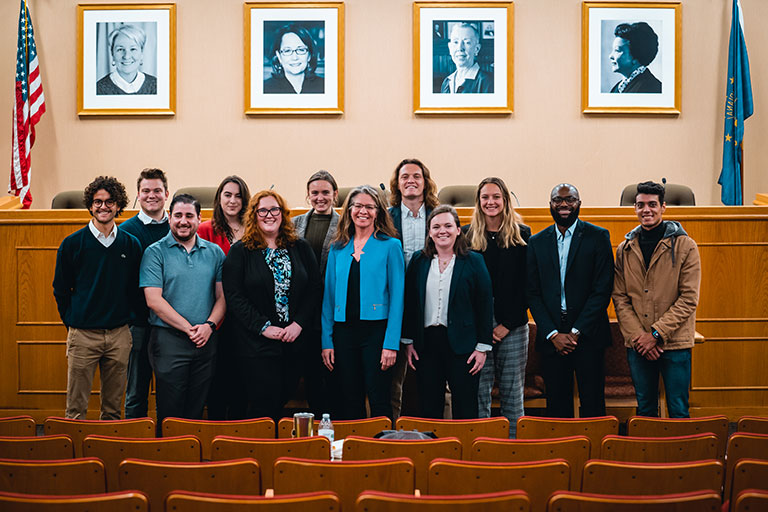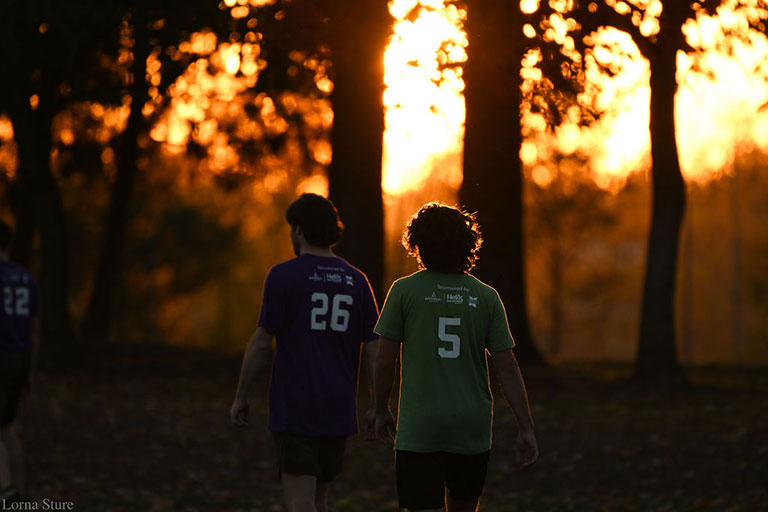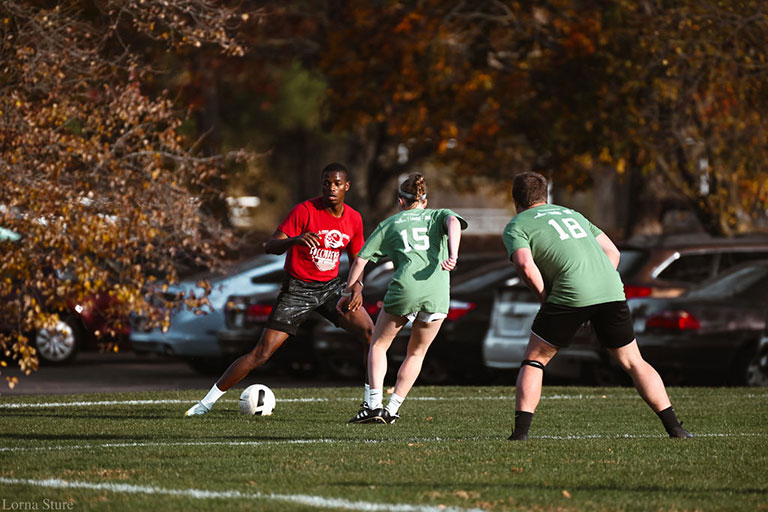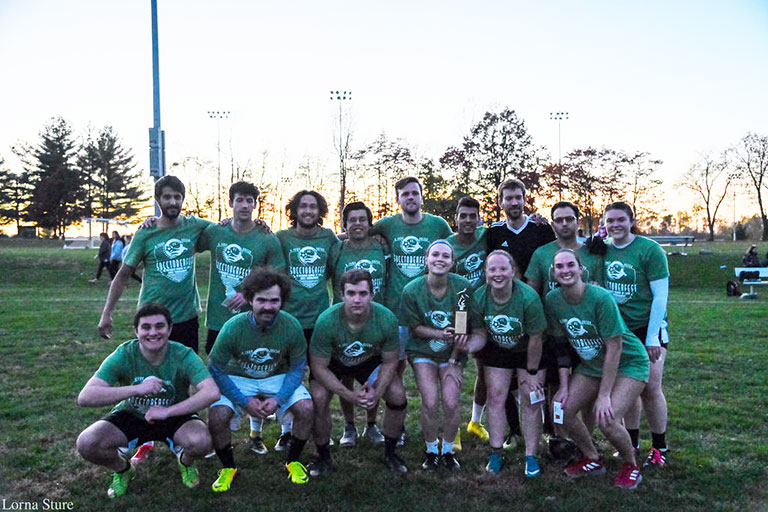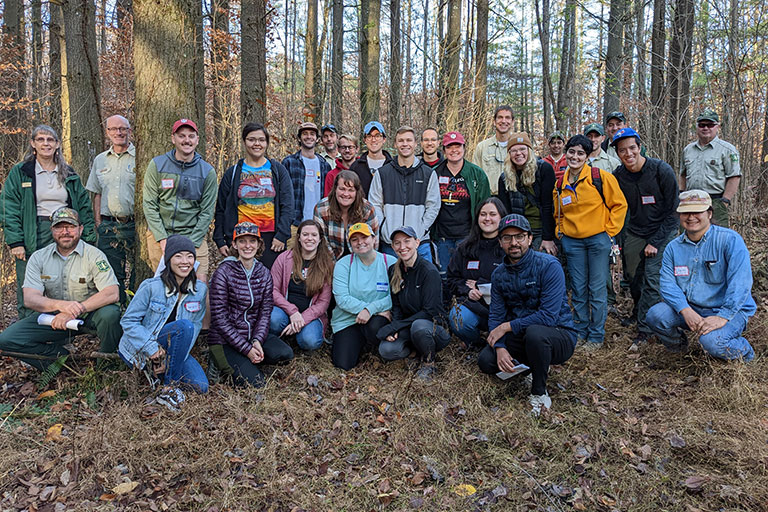 New additions to The Maurer Shop
The Maurer Shop has high-quality apparel, accessories, drinkware, and more, with new products arriving monthly. Orders are processed and shipped from the Law School. Please share the link to the shop with anyone who might be interested in purchasing Maurer merch.
Faculty news
Read In the media for faculty quotes and op-eds in state and national media.
Class notes
Keep up with your classmates and submit your own news at our class notes page.