U.S. Government Documents
Federal Depository Library Program
The Jerome Hall Law Library has been a selective depository for U.S. government publications since 1978. We collect all publications of Congress and the Justice Department publications as well as administrative regulations and decisions, major agency annual reports, and other publications important for research in law or law-related subjects.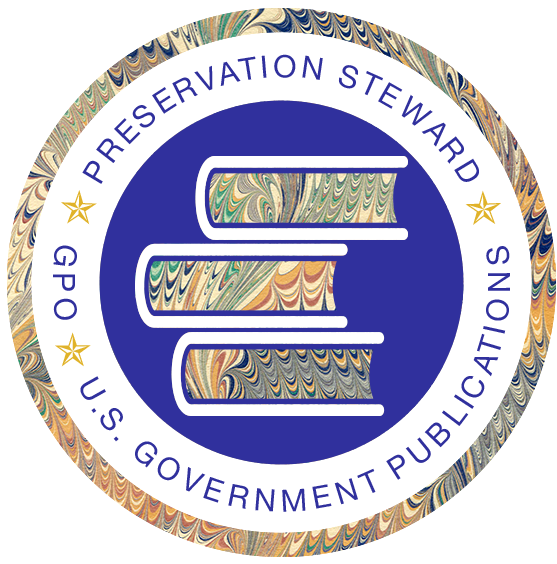 As a Preservation Steward, the Jerome Hall Law Library has partnered with the U.S. Government Publishing Office to preserve government information and provide permanent public access to historic and current government documents. We are stewards of thirteen government document collections, including the Code of Federal Regulations and the United States Code. 
Finding Government Documents
Use IUCAT to find print and online government information in the Library's collections. Additionally, the Library's Online Resources list and Research Guides provide access to:
Subscription and government-sponsored databases with U.S federal, state, and local government information resources.
Federal Depository Library Program administrative materials.
Guides to research and electronic sources.
Use the finding lists in our guide, Government Documents in the Jerome Hall Law Library, to find government documents available in the Library but not listed in IUCAT. 
Court Records and Briefs
The Jerome Hall Law Library serves as a depository for U.S. Supreme Court records and briefs in paper. In addition, the Library holds the records and briefs for the Indiana Supreme and Appellate courts.
Jerome Hall Law Library FDLP Internet Use Policy
The Law Library offers the general public free access to online federal government information provided through the Federal Depository Library Program (FDLP), following the principles of free access provided in 44 U.S.C. § 1911. Three computer workstations in the library lobby are designated for government documents research by the general public. Ask for the guest login credentials at the circulation desk. Printing to a networked laser printer is available. Please see a reference librarian for research assistance.
Please see the library guide, Government Documents in the Jerome Hall Law Library, for more information on access to and use of the government documents collection.