Distinguished Service Award
The Distinguished Service Award was established in 1997 to recognize graduates of the Indiana University Maurer School of Law who have distinguished themselves in service to their communities and the school in ways far exceeding traditional business, professional, and civic duties. Through their hard work, passion, and accomplishments, these alumni define Indiana Law's ideals for community service and serve as accomplished role models for our Law School and the greater community.
2020 DSA recipients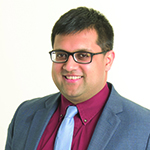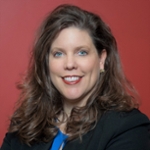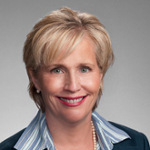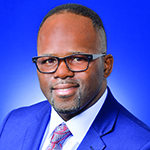 Jay Chaudhary, '09
Director, Division of Mental Health and Addictions
Indiana Family and Social Service Administration
Indianapolis
Sonia Miller-Van Oort, '97
Founding Member and the Chief Manager
Sapientia Law Group PLLC
Minneapolis
Lisa A. Powell, '84
Partner
Fisher Broyles
Houston
Alonzo Weems, '95
Vice President and Deputy General Counsel
Eli Lilly & Company
Indianapolis
Selection Criteria
The nature of the service rendered by the nominee may include, but is not limited to: exemplifying the spirit of volunteerism, furthering humanitarian causes; rendering pro bono services in the nominee's area of expertise; serving with distinction on community-based boards; actively fostering citizenship; or serving his or her community, state, or country in some exceptional and distinctive manner.
The nominee must have received a degree from the IU Maurer School of Law.
The nominee must agree to be present at the award ceremony.
Current officers of the Indiana Law Alumni Board (President, President-Elect, Vice-President, Secretary, and Treasurer) are not eligible for this award.