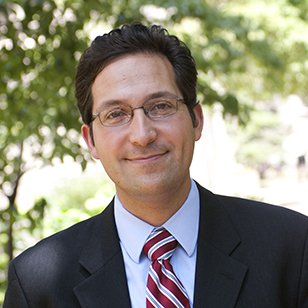 Email:

Phone:

(812) 856-2285

Location:

Henderson House
Education
Georgetown University Law Center J.D. 2004
University of Texas at Austin M.P.A. 2001
University of Texas at Austin B.B.A 2001
Background
Joined the Maurer School of Law faculty in 2012
Research focuses on judicial decision-making and jurisprudence viewed through the lens of social psychology
Was previously a trial attorney for the U.S. Department of Justice and an associate at Sidley Austin LLP
Graduated magna cum laude and elected to Order of the Coif at Georgetown University Law Center
Biography
Victor D. Quintanilla is the Co-Director of the Law School's Center for Law, Society & Culture, an Indiana University Bicentennial Professor, Professor of Law, and an Adjunct Professor at the Indiana University Department of Psychological and Brain Sciences. Quintanilla's research investigates civil justice design, access to justice, and legal education by drawing on theory and methods within the field of psychological science, including experiments conducted with judges, lawyers, law students, and members of the public.  He is currently serving as the principal investigator of a research line on Mindsets in Legal Education (MILE), seeking to create, implement, and evaluate social psychological interventions to promote productive mindsets, diversity, and enhance the student experience and performance throughout the pipeline of legal education, which has received funding from the AccessLex Institute.  He is also serving as the principal investigator on a second research line that harnesses psychological methods to examine how unrepresented persons are socially constructed and stereotyped into pro se parties and designs and evaluates social psychological interventions to improve their experiences and outcomes. 
Quintanilla is developing an interdisciplinary approach to improve and innovate the delivery of legal services known as human-centered civil justice design, which harnesses psychological and behavioral science, and centers on an empirical and ethical understanding of the persons and parties within the civil justice system so as to better serve the needs of our society.  He served as a Fellow of the Center for Advanced Study in the Behavioral Sciences at Stanford University (2015-2016).  He has presented his research at a variety of academic conferences, including the Society for Personality and Social Psychology, the Conference for Empirical Legal Studies, and the Law and Society Association.
Before joining the Law School, Quintanilla served as a trial attorney for the U.S. Department of Justice, Civil Rights Division; an associate of Sidley Austin LLP; a staff law clerk for the U.S. Court of Appeals for the Seventh Circuit, and a law clerk to the Honorable Peter J. Messitte of the U.S. District Court for the District of Maryland.
Selected Works
Kathryn M. Kroeper, Victor D. Quintanilla, Michael Frisby, Nedim Yel, Amy G. Applegate, Steven J. Sherman & Mary C. Murphy, Underestimating the Unrepresented: Cognitive Biases Disadvantage Pro Se Litigants in Family Law Cases, 26 PSYCHOLOGY, PUBLIC POLICY, AND LAW 198 (2020) *Shared first co-authorship
Victor D. Quintanilla, Doing Unrepresented Status: The Social Construction and Production of Pro Se Persons, 69 DEPAUL L. R. 543 (2019).
Victor D. Quintanilla & Rachel Thelin, Indiana Civil Legal Needs Study and Legal Aid System Scan (2019).
Julian M. Rucker, Victor D. Quintanilla & Mary C. Murphy, The Immigrant Labeling Effect: The Role of Immigrant Group Labels in Prejudice Against Noncitizens, GROUP PROCESSES & INTERGROUP RELATIONS 1-22 (2019).
Victor D. Quintanilla et. al., Experiential Education and Access-to-Justice in U.S. Law Schools: Designing and Evaluating an Access-to-Justice Service Learning Program within the First-Year Curriculum, 7 J. OF L. AND SOC. EQUAL. 88 (2019).
Victor D. Quintanilla and Michael A. Yontz, Human-Centered Civil Justice Design: Procedural Justice and Process Value Pluralism, 54 TULSA L. REV. 113 (2018).
Victor D. Quintanilla & Haley A. Hinkle, The Ethical Practice of Human-Centered Civil Justice Design, 32 NOTRE DAME J. OF LAW, ETHICS, AND PUBLIC POLICY 251 (2018).
Victor D. Quintanilla & Alexander B. Avtgis, The Public Believes Predispute Binding Arbitration Clauses Are Unjust: Ethical Implications for Dispute-System Design in the Time of Vanishing Trials, 85 FORDHAM L. REV. 2119 (2017).
Victor D. Quintanilla, Human-Centered Civil Justice Design, 121 PENN STATE L. REV. 745 (2017).
Victor D. Quintanilla, Rachel Allen & Edward Hirt, The Signaling Effect of Pro Se Status, 42 LAW & SOCIAL INQUIRY 1091 (2016).
Victor D. Quintanilla & Cheryl R. Kaiser, The Same-Actor Inference of Nondiscrimination: Moral Credentialing and the Psychological and Legal Licensing of Bias, 104 CAL. L. REV. 1 (2016).
Victor D. Quintanilla, Taboo Procedural Tradeoffs: Examining How the Public Experiences Tradeoffs Between Procedural Justice and Cost, 15 NEV. L. J. 882 (2015).
Cheryl R. Kaiser & Victor D. Quintanilla, Access to Counsel: Psychological Science Can Improve the Promise of Civil Rights Enforcement, 1 POLICY INSIGHTS FROM THE BEHAVIORAL AND BRAIN SCIENCES 95 (2014).
Victor D. Quintanilla, Critical Race Empiricism: A New Means for Measuring Civil Procedure, 3 U.C. IRVINE L. REV. 101 (2013).
Victor D. Quintanilla, Judicial Mindsets: The Social Psychology of Implicit Theories and the Law, 90 NEB. L. REV. 611 (2012).
Victor D. Quintanilla, Beyond Common Sense: A Social Psychological Study of Iqbal's Effect On Claims Of Race Discrimination, 17 MICH. J. OF RACE & L. 1 (2011).