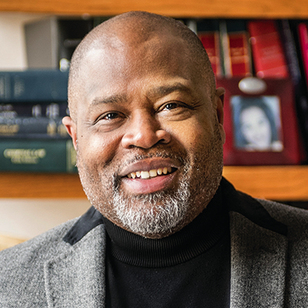 Email:

Phone:

(812) 855-6145

Location:
Secretary Contact:

Name:

John Bunck

Phone:

(812) 856-3132

Email:
Education
Indiana University B.S. 1978
Yale University J.D. 1982
Courses
Civil Rights Litigation
Poverty, Inequality, and the Law
Legal Rights of Minors
Background
Director of the Hudson & Holland Scholars Program (2004-2008)
Founder and Director of the Indiana University Summer in Ghana Program (2002-2008)
Fulbright Lecturer in India from December (1996-1997)
Member of the Indiana Uniform Law State Commissioners from (1989-1995)
Member of the Yale Journal of World Public Order (1981-1982)
Biography
Professor Brown was the director of the Hudson & Holland Scholars Programs from August 2004 to August 2008. He has also been on the faculty of the law school since 1987. Brown is a 1978 graduate with distinction from the Kelley School of Business, where he majored in accounting. He graduated from Yale Law School in 1982. After law school, he spent four and a half years working as an associate attorney for the Indianapolis law firm of Baker & Daniels.
Brown joined the faculty of the Indiana University Maurer School of Law when he left Baker & Daniels. He teaches law and education; race, American society, and the law; torts, and criminal law. Brown has been a visiting professor at the University of Texas School of Law, University of Alabama School of Law, and University of San Diego School of Law. He has been affiliated with universities on four different continents, including the National Law School of India University in Bangalore, India; the Indian Law Institute in New Delhi, India; the Law Faculty of the University of Cape Town in Cape Town, South Africa; and the University of Central America in Managua, Nicaragua. In the spring of 2014, Brown taught in London as part of the London Law Consortium Program.
Brown has published nearly sixty articles or comments on issues related to race, law and education. In 2005 his book, Race, Law and Education in the Post Desegregation Era, was published by Carolina Academic Press. His current book, Because of Our Success: The Changing Racial and Ethnic Ancestry of Blacks on Affirmative Action was published in November of 2014 by Carolina Academic Press. Brown has one of the original participants and founders of both the Critical Race Theory Workshop and the People of Color Conference. Brown has also spoken on issues of race, law and education on over 100 occasions, including at the annual Convention of the NAACP, the Congressional Black Caucus Braintrust Meetings, the National Bar Association, the American Bar Association and the Justices of the Indiana Supreme Court, and at several leading law schools including Harvard, NYU, Virginia, Duke, Cornell, Northwestern, UCLA and Texas.
Brown is also the founder of the Indiana University Maurer School of Law Summer in Southern Africa Program, which sent a dozen law students to spend a month in Soweto, Maputo, or Western Kenya from 1998 to 2001.  He is also the founder of the Hudson & Holland Summer in Ghana Program. This program has sent almost 200 Indiana University — Bloomington students on a four week journey through the Republic of Ghana since its inception in 2002.
Selected Works
Books
BECAUSE OF OUR SUCCESS: The Changing Racial and Ethnic Ancestry of Blacks on Affirmative Action (2014 Carolina Academic Press);
RACE, LAW AND EDUCATION IN THE POST-DESEGREGATION ERA: Four Perspectives On Desegregation And Resegregation (2005 Carolina Academic Press).
Book Chapters
Ambedkar in London from the Perspective of the African-American Community:  Or One Reason Why This Community Doesn't Know Him Better in AMBEDKAR IN LONDON (eds. William Gould, Santosh Dass and Christophe Jaffrelot (forthcoming in 2022)
"From the 1930s to the 2020s: What Ice Cube's Song "Endangered Species" Meant for Four Generations of Black Males" (co-authored Robert Pervine, Charles Westerhaus and Kynton Gray) in FIGHT THE POWER:  LAW AND POLICY THROUGH HIP-HOP SONGS (eds. Gregory S. Parks and Frank Rudy Cooper 2022)
"The History and Conceptual Elements of Critical Race Theory" (co-authored Darrell Jackson) in the HANDBOOK OF CRITICAL RACE THEORY IN EDUCATION 2nd edition (eds. Marvin Lynn and Adrienne Dixson 2022)
"Common Struggles? Why There Has Not Been More Cooperation Between African-Americans And Dalits" (co-authored Lalit Khandare) in DR. B.R. AMBEDKAR: THE QUEST FOR JUSTICE (2020)
"African-American Perspective on Common Struggles: The Benefits for African-Americans Comparing Their Struggle to the Dalit Liberation Efforts" in THE RADICAL IN AMBEDKAR: CRITICAL REFLECTIONS 43-60 (eds. Suraj Yende and Anand Teltumbde, 2018).
"The Rise and Fall of One-Drop Rule" in COLOR MATTERS: SKIN TONE BIASES & THE MYTH OF A POST-RACIAL AMERICA (Kimberly Jade Norwood ed. 2013);
"The History and Conceptual Elements of Critical Race Theory" in the Handbook of Critical Race Theory in Education (eds. Marvin Lynn and Adrienne Dixson, 2013);
"Do African-American Males Need Race and Gender Segregated Education?: An Educator's Perspective and a Legal Perspective" in THE NEW POLITICS OF RACE AND GENDER (1993).
Articles
Critical Race Theory Explained by One of the Original Participants 98 New York University Law Review Online 91 (2023)
Does U.S. Federal Employment Law Now Cover Caste Discrimination Based on Untouchability?: If All Else Fails There is the Possible Application of Bostock V. Clayton County (co-authored Lalit Khandare, Annapurna Waughray and Kenneth Dau-Schmidt) 46 NEW YORK UNIVERSITY REVIEW OF LAW & SOCIAL CHANGE 117 (2022)
Racial and Ethnic Ancestry of the Nation's Black Law Students: An Analysis of Data from the LSSE Survey (co-authored Ken Dau Schmidt) 22 BERKELEY JOURNAL OF AFRICAN-AMERICAN LAW & POLICY 1 (2022)
Out of Bounds: A Critical Race Theory Perspective On "Pay For Play" in 29 The Journal of Legal Aspects of Sport 30 (2019).
The Enduring Integration School Desegregation Helped to Produce in 67 Case Western Law Review 1055 (2017).
The Social Reconstruction of Race & Ethnicity of the Nation's Law Students:  A Request to the ABA, AALS and LSAC For Changes In New Reporting Requirement (co-authored with Tom I. Romero, II) 2011 Michigan State Law Review 1133(2011).
African American Disproportionality in School Discipline:  The Divide Between Best Evidence and Legal Remedy (co-authored with Russell J. Skiba & Suzanne Eckes) part of symposium issue entitled "The School-to-Prison Pipeline" 54 New York Law Review 1071 (2009/10).
Can Public International Boarding Schools in Ghana be the Next Educational Reform Movement for Urban Minority Public School Students? part of symposium issue entitled "Educational Equity in Communities of Color" 19 Temple Political & Civil Rights Law Review 91 (2009).
Lessons Learned from Comparing the Application of Constitutional and Federal Discrimination Laws to Higher Education Opportunities of African-Americans in the U.S. with Dalits in India as part of a symposium entitled "Race Across Boundaries" 24 Harvard Blackletter Law Journal 3 (2008)(co-authored with Vinay Sitipati).
The Supreme Court's Role in the Growing School Choice Movement 67 OHIO STATE LAW JOURNAL 37 (2006) part of the symposium issue entitled "Meeting the Challenge of Grutter-Affirmative Action in Twenty-Five Years."
The Hypothetical Opinion in Grutter v Bollinger From the Perspective of the Road Not Taken in Brown v Board of Education 36 LOYOLA UNIVERSITY CHICAGO LAW JOURNAL 83 (2004) part of the symposium issue entitled "Race In Educational Policy."
Do African-Americans Need Immersion Schools?: The Paradoxes Created by the Conceptualization by Law of Race and Public Education 78 Iowa Law Review 813 (1993); An edited version of this article appears in CRITICAL RACE THEORY: THE CUTTING EDGE (ed. Richard Delgado) and RACE, CIVIL RIGHTS, AND AMERICAN LAW: A MULTIRACIAL APPROACH (eds. Timothy Davis, Kevin R. Johnson, & George A. Martinez, 2001).
Has the Supreme Court Allowed the Cure for De Jure Segregation to Replicate the Disease 78 Cornell Law Review 1 (1992); An edited version of this article is to appear in READINGS IN RACE AND LAW: A GUIDE TO CRITICAL RACE THEORY (ed. Alex M. Johnson).
Essays
NEPC review of: How to Regulate Critical Race Theory in Schools: A Primer and Model Legislation. Boulder, CO: National Education Policy Center (2022).
Brown at 65: How does the Changing Racial and Ethnic Ancestry of Blacks Impact the Interpretation of School Desegregation 11 Alabama Civil Rights and Civil Liberties Law Review 1 (2019)
Evolution of the Racial Identity of Children of Loving: Has Our Thinking About Race and Racial Issues Become Obsolete 86 Fordham Law Review 2773 (2018)
LSAC Data Reveals That Black/White Multiracials Outscore All Blacks on LSAT by Wide Margins in 39 N.Y.U. Review of Law & Social Change 381 (2015)
Introduction to Symposium: Race Across Boundaries 24 Harvard BlackLetter Law Journal 1 (2008).
The Road Not Taken in Brown: Recognizing the Dual Harm of Segregation 90 Virginia Law Review 1579 (2004).
Revisiting the Supreme Court's Opinion in Brown v Board of Education from a Multiculturalist Perspective 96 Teachers College Record (Teachers College, Columbia University) 644 (1995).
A Multiculturalist's Advice to Integrationist About Rethinking Racially and Ethnically Separate Schools 81 American Bar Association Journal 108 (March 1995).
The Social Construction of Rape Victims: Stories About the Story of the Rape of Desiree Washington by Mike Tyson 1992 University of Illinois Law Review 997 (1993). An edited version of this essay appears in BLACK MEN ON RACE, GENDER AND SEXUALITY: A CRITICAL READER (ed. Devon Carbado 1999).
Areas of Expertise
Race discrimination
Sports law