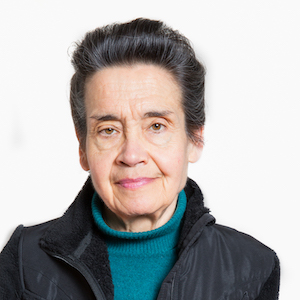 Email:

Phone:

(812) 855-7995

Location:

Baier Hall 317
Secretary Contact:

Name:

John Bunck

Phone:

812-856-3132

Email:
Background
Professor of Public Law, University of Paris II (Panthéon-Assas) (present)
Agrégation de droit public (1980)
Biography
Elisabeth Zoller is Professor of Public Law in the Law School at the University of Paris II (Panthéon-Assas), where she is Director of the Center for Comparative Public Law and Director of the Comparative Public Law Doctorate Program. She joined the Law School of Paris II in 1995 where she teaches constitutional law and comparative public law. In France, she taught international law and constitutional law at the Universities of Angers and Nantes (1979-1983) and Strasbourg (1989-1994).
In the United States, Zoller was a visiting professor at Cornell University (1984), Rutgers University (1987-1988), and Tulane University (1994). Since 1996, she regularly visits Indiana Law, where she teaches and researches in comparative constitutional law.
Zoller served as Counsel and Advocate for the Government of the United States of America before the International Court of Justice in the case concerning questions of interpretation and application of the 1971 Montreal Convention arising from the aerial incident at Lockerbie (1998) and in the case concerning Avena and other Mexican nationals (2004).
Selected Works
French Constitutionalism, HENRI CAPITANT LAW REVIEW (Special issue, 2018).
MIGRATIONS CONSTITUTIONNELES D'HIER DT D'AUJOURD'HUI(editor). Paris: Editions Pantheon-Assas, 2017.
Le combat entre pensée libérale et pensée conservatrice aux États-Unis, 44 LA SEMAINE JURIDIQUE 1968, October 26, 2015.
LE MOMENT 1900: CRITIQUE SOCIAL E ET CRITIQUE SOCIOLOGIQUE DU DROIT EN EUROPE ET AUX ÉTATS-UNIS (edited with Olivier Jouanjan). Paris: Éditions Panthéon, 2015.​
TRANSPARENCE, DÉMOCRATIE ET GOUVERNANCE CITOYENNE (edited with Gilles J. Guglielmi). Editions Panthéon-Assas, Coll. Colloques, 2014.
La dignité de la personne humaine dans la jurisprudence de la Cour supreme de États-Unis,REVUE GÉNÉRALE DU DROIT, ETUDES ET RÉFLEXIONS, 2014, no. 4.
Citizenship after the Conservative Movement, 20 Indiana Journal of Global Legal Studies 279-312 (2013).
INTRODUCTION AU DROIT PUBLIC, Précis Dalloz, 2e ed., 239 pp. (2013).
Considérations sur les causes de la puissance de la Cour suprême des États-Unis et de sa retenue, Les nouveaux Cahiers du Conseil constitutionnel n°33 231-251 (2011).
La mutation des sources en droit constitutionnel, Revue de Droit d'Assas, n° 6 (2012), p. 33-46.
La candidature à la Maison blanche, Pouvoirs n° 138 (2011), p. 107-117.
Comparative Law, Problems and Prospects, 26 Am. U. Int'l L. Rev. 935, 955-57 (2011).
HISTOIRE DU GOUVERNEMENT PRÉSIDENTIEL AUX ÉTATS-UNIS, Dalloz, 2011, 346 pp.
Two Concluding Remarks, 17 Ind. J. Global Legal Stud. 207-209 (2010).
Le juge constitutionnel est-il un contre-pouvoir? Le cas des États-Unis, R.I.D.C., 2010, n°3, p. 788-812, esp. pp. 801-807.
LES GRANDS ARRÊTS DE LA COUR SUPRÊME DES ÉTATS-UNIS, Collection "Grands Arrêts", Dalloz, 1ère ed., 2010, 922 pp.