Faculty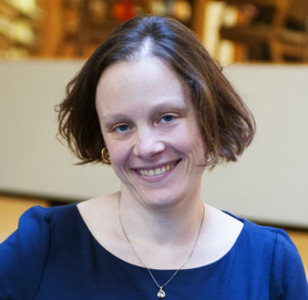 Faculty
Jennifer S. Prusak
Clinical Associate Professor of Law; Director, Nonprofit Legal Clinic
Education
B.A., Grinnell College 1997
J.D., University of Michigan 2001
Biography
Professor Prusak is the Director of the Nonprofit Legal Clinic ("NLC"). In the NLC she gives second- and third-year law students a broad introduction to state and federal laws affecting nonprofit organizations via direct transactional legal experience representing nonprofits across Indiana.  

As director of the NLC, Prusak supervises students as they work on a wide variety of transactional matters. Among other projects, NLC students help new organizations incorporate with the State of Indiana; file Form 1023s with the IRS so nonprofits can apply for 501(c)(3) status; evaluate and revise existing organizations' governing documents; engage in contract negotiation on behalf of established clients; facilitate real property transfers; and advise on clients' annual federal and state reporting requirements.

Professor Prusak is also the faculty supervisor for the Tenant Assistance Project, a student group that counsels and negotiates on behalf of pro se tenants immediately before their eviction hearings in the Monroe County Justice Building.

Prior to joining Maurer, Prusak spent several years as a practicing attorney at Indiana Legal Services, where she focused primarily on homelessness prevention in Indiana and federal housing subsidy preservation. She also practiced in the San Francisco Bay area, where she represented plaintiffs in employment discrimination litigation.