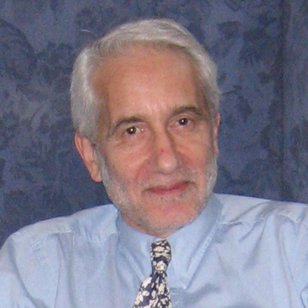 Email:

Phone:

(812) 855-7995

Location:

Baier Hall 317
Secretary Contact:

Name:

Molly Hayes

Phone:

812-855-8204

Email:
Education
Oxon M.A. 1973
Oxon B.C.L. 1974
Background
Professor in law, Worcester College (1996-1998)
Lecturer and reader, Magdalen College, (1974-75 and 1991-96)
Biography
Professor Craig, a professor of English law at the University of Oxford, regularly visits Indiana Law, where he teaches Administrative and European Union Law. Professor Craig's research spans the areas of comparative constitutional law, comparative public law, administrative law, and human rights law. His current work is on an interdisciplinary and contextual monograph on European public law.
Selected Works
Constitutional Principle, the Rule of Law and Political Reality: The European Union (Withdrawal) Act 2018, 82 MODERN LAW REVIEW 319 (2019).
Taxonomy and Public Law: A Response,2019 PUBLIC LAW 281 (2019).
The EU, Democracy and Institutional Structure: Past, Present and Future [SSRN] in THE FUTURE OF EUROPE: POLITICAL AND LEGAL INTEGRATION BEYOND BREXIT (A. Bakardijieva-Engelbrekt and X. Groussot, Eds.). London: Hart Publishing, 2019.
The EU, Democracy and Institutional Structure: Past, Present and Future, 2018 no. 4 REVISTA ROMANA DE DREPT EUROPEAN 23 (2018).
Brexit, A Drama: The Interregnum, YEARBOOK OF EUROPEAN LAW (2017).
Brexit: A Drama in Six Acts, EUROPEAN LAW REVIEW (August 2016).
The Legal Effect of Directives: Policy, Rules and Exceptions, 34 EUROPEAN LAW REVIEW 349 (2009).
Shared Administration, Disbursement of Community Funds and the Regulatory State, in LEGAL CHALLENGES IN EU ADMINISTRATIVE LAW: TOWARDS AN INTEGRATED ADMINISTRATION (Hofmann, Herwig, Turk, Alexander, Eds.) Cheltenham, UK: Edward Elgar Publishing, 2009.
Shared Administration and Networks: Global and EU Perspectives in VALUES IN GLOBAL ADMINISTRATIVE LAW (Anthony, G. et al., Eds.). (Forthcoming.)
EU LAW, TEXT, CASES AND MATERIALS (4TH ED.) (with Grainne de Burca). Oxford: Oxford University Press, 2007.
EU ADMINISTRATIVE LAW. Oxford: Oxford University Press, 2006.
European Governance: Executive and Administrative Power under the New Constitutional Settlement, 3(2-3) INTERNATIONAL JOURNAL OF CONSTITUTIONAL LAW 407 (2005). The Executive and Public Law: Power and Accountability in Comparative Perspective (Oxford University Press 2005).