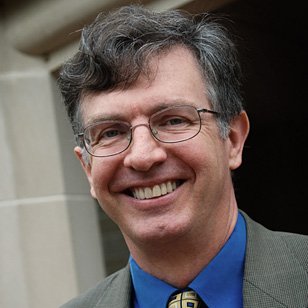 Email:

Phone:

(812) 855-4444

Location:

Baier Hall 338
Secretary Contact:

Name:

Molly Hayes

Phone:

812-855-8204

Email:
Education
University of Illinois B.A. 1975
Georgetown University J.D. 1981
Courses
Law and Economics of Property
Background
Recipient, Indiana University Trustees' Teaching Award, 2012
Recipient, Indiana University Trustees' Teaching Award, 2001
Recipient, Leon H. Wallace Teaching Award, 1995
Associate, Covington & Burling, Washington, D.C., 1982-85
Clerk, Hon. Oscar H. Davis, U.S. Court of Claims (now the Federal Circuit), 1981-1982
Editor, Georgetown Law Journal at Georgetown University Law Center
Biography
Professor Jeffrey Stake is the past president and founding vice president of SEAL, the Society for Evolutionary Analysis in Law (sealsite.org), a co-founder of the Midwest Law and Economics Association (MLEA), and a member of the Indiana University Cognitive Science Program.
Stake's interdisciplinary research focuses primarily on property law, but also includes topics ranging from the First Amendment and divorce law to law school grading and rankings. One article applies evolutionary analysis in search of the roots of property law, arguing that some rules of property reflect basic human instincts. It was published in Philosophical Transactions of the Royal Society, the oldest continuously publishing scientific journal in the world. Another article, with Owen Jones and Erin O'Connor, compares the uses of biology and economics in analysis of the law.
Stake teaches property, wills and trusts, and land-use controls. His engaging and popular style has led to visiting appointments at Illinois, Colorado, Georgetown, Paris II (Panthéon-Assas), the Max Planck Institute, and Peking University School of Transnational Law. At Indiana Law, he has received the Leon Wallace Teaching Award and two Trustees Teaching Awards.
In 2012, Indiana Law students selected Stake to deliver the traditional "last lecture" at the end of the term. Watch the lecture.
Selected Works
TRUSTS AND ESTATES, West Academic, 2020.
Toward an Economic Understanding of Touch and Concern, 1988 DUKE L.J. 925-974 (1988).
Mandatory Planning for Divorce, 45 VAND. L. REV. 397-454 (1992).
Loss Aversion and Involuntary Transfers of Title, chapter 10 in LAW AND ECONOMICS: NEW AND CRITICAL PERSPECTIVES, 331-360 (Robin Paul Malloy and Christopher K. Braun eds.) vol. 4 in CRITIC OF INSTITUTIONS series (1995).
The Uneasy Case for Adverse Possession, 89 GEO. L.J. 2419-2474 (2001).
The property 'instinct', 359 PHILOSOPHICAL TRANSACTIONS OF THE ROYAL SOCIETY OF LONDON B 1763-1774 (2004).
Evolution of Rules in a Common Law System: Differential Litigation of the Fee Tail and Other Perpetuities, chapter in THE EVOLUTION OF EFFICIENT COMMON LAW edited by Professor Paul H. Rubin, (2007) volume in series ECONOMIC APPROACHES TO LAW (Series Editors: Richard A. Posner and Francesco Parisi).
Income and Career Satisfaction in the Legal Profession: Survey Data from Indiana Law Graduates (with Kenneth G. Dau-Schmidt and Kaushik Mukhopadhaya), 4 J. EMP. LEGAL STUD. 939-981 (2007), http://tinyurl.com/64jx8c.
Economics, Behavioral Biology, and Law (with Owen D. Jones and Erin O'Hara O'Connor), 19 SUP. CT. ECON. REV. 103-141 (2011).
Who Responds to US News and World Report's Law School Rankings? (with Michael Alexeev), 12 J. EMP. LEGAL STUD. 421-480 (2015).
Biologically Biased Beneficence, 48 ARIZ. ST. L.J. 1101-1136 (2017).
Areas of Expertise
Law and economics
Property law