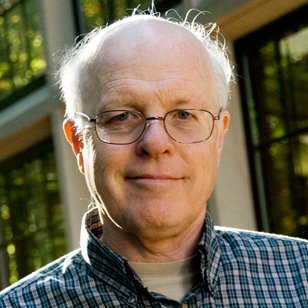 Education
University of Notre Dame A.B. 1966
University of Chicago M.A. 1967
University of Iowa Ph.D. 1975
University of Notre Dame J.D. 1978
Background
Editor of both Notre Dame Lawyer and Estate and Gift Tax Project at the University of Notre Dame
Assistant Director, University of Notre Dame Center for Civil and Human Rights, 1980-84
Visiting Fellow, Center of International Studies, Princeton University, 1982-83
Biography
A widely published author in the area of immigration law, Professor Scanlan came to the Law School in 1984 to serve as the director of the Center for Law and Sports. He joined the teaching faculty in 1986, and taught Immigration Law, Law and Political Theory, Introduction to American Legal Institutions, and Law and Sports until his retirement in 2010.
The co-author of an award-winning book, Calculated Kindness: Refugees and America's Half Open Door, 1945-Present, Professor Scanlan has written extensively in a variety of journals in the United States, Europe, and Canada. He has been awarded numerous fellowships and grants to support his research.
Selected Works
CALCULATED KINDNESS: REFUGEES AND AMERICA'S HALF-OPEN DOOR, 1945 TO THE PRESENT (with Gil Loescher). New York: Free Press, 1986.
HUMAN RIGHTS, POWER POLITICS, AND THE INTERNATIONAL REFUGEE REGIME: THE CASE OF U.S. TREATMENT OF CARIBBEAN BASIN REFUGEES (with Gil Loescher). Princeton: Center of International Studies, Woodrow Wilson School of Public and International Affairs, Princeton University, 1985.
Brief of Amici Curiae American Association of University Professors, American-Arab Anti-Discrimination Committee v. Thornburgh, 940 F.2d 445 (9th Circ. 1990) (89-55358).
American-Arab: Getting the Balance Wrong---Again?, 52 ADMINISTRATIVE LAW REVIEW 347 (2000).
Call and Response: The Particular and the General, 2000 UNIVERSITY OF ILLINOIS LAW REVIEW 639 (2000).