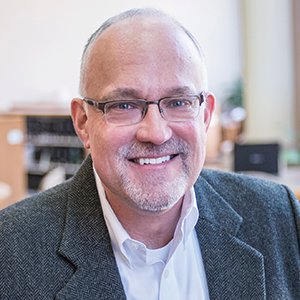 Email:

Phone:

(812) 855-1775

Location:

Baier Hall 263
Secretary Contact:

Name:

Rita Eads

Phone:

(812) 855-7272

Email:
Education
Indiana University A.B.
University of Michigan J.D.
Background
Recipient of IU Trustees Teaching Award, 2020, 2017
Has litigated in federal and state courts at all levels, including briefs and oral argument in the U.S. Supreme Court
Former attorney with the global law firm Mayer Brown LLP
Clerked for the Hon. Terence T. Evans, U.S. Court of Appeals for the Seventh Circuit
Magna cum laude graduate, University of Michigan Law School
Biography
Steve Sanders teaches Constitutional Law, Constitutional Litigation (the law of Section 1983 actions for constitutional torts), Conflict of Laws, Family Law, Sexuality/Gender Identity and the Law, and a seminar on constitutional interpretation. His scholarship focuses on questions arising out of the Fourteenth Amendment's guarantees of equal protection and due process, with a special focus on issues affecting LGBTQ persons and same-sex couples. His work has appeared in the Michigan Law Review, Hastings Law Journal, and Fordham Law Review, among others, and has been cited in The New Yorker, The Atlantic, The Washington Post, federal district court opinions, and briefs to the U.S. Supreme Court and other courts.
Sanders has twice been recognized with an IU Trustees Teaching Award. He has been designated a Henry H.H. Remak Distinguished Scholar by IU's Institute for Advanced Study, and has been honored by vote of Maurer students as "Outstanding Interactive Professor." He serves as the law school's Faculty Director of Judicial Clerkships and as faculty advisor to the Indiana Law Journal. He has taught as a visiting professor or lecturer at the University of Michigan and University of Chicago law schools.
Sanders began his career as an administrative staff member at IU Bloomington, serving as Assistant to the Chancellor and Assistant Dean of the College of Arts Sciences. He then earned his J.D. from the University of Michigan, magna cum laude, where he was an articles editor on the law review and received the Bates Memorial Scholarship, the law school's highest award to graduating seniors. He clerked for the Hon. Terence T. Evans of the 7th U.S. Circuit Court of Appeals.
Sanders practiced for four years with the Supreme Court and appellate litigation group at Mayer Brown LLP in Chicago, where he became the firm's most-junior attorney to present a U.S. Supreme Court argument in a paid-client matter.
In addition to his scholarship and teaching, Sanders has participated in groundbreaking litigation. On behalf of the Human Rights Campaign, he co-authored an amicus brief to the U.S. Supreme Court in Obergefell v. Hodges (2015), which established nationwide marriage equality for gays and lesbians. A case he litigated in the Indiana Court of Appeals in 2013 led to the first published opinion by any court in the United States holding that a spouse's gender transition did not affect the validity of an existing marriage. And he authored a scholars' amicus brief in Varnum v. Brien (2008), the decision that made Iowa the second state in the U.S. to legalize same-sex marriages. He has represented the ACLU, the American Association of University Professors, and groups of scholars and scientists as amici curiae in the U.S. Supreme Court, two federal courts of appeals, and three state supreme courts. Most recently he represented a group of constitutional law professors in the Iowa Supreme Court in a case challenging Iowa's denial of Medicaid assistance to transgender people seeking gender-affirming surgeries.
Sanders also has been a leader in matters of academic freedom and university governance. He was a founding member of the Academic Freedom Alliance. For the Association of American Law Schools, he organized a Presidential Program on the 100th anniversary of the AAUP's landmark declaration on academic freedom. As an attorney he has represented a high-ranking federal official in the investigation of information that was improperly disclosed from a tenure proceeding at another university.
Sanders's writing has appeared in The New York Times, The Huffington Post, and SCOTUSBlog, among many other journalistic outlets and professional blogs. He has appeared on MSNBC and public radio's "To the Point," has been a legal analyst for Bloomberg Radio, and is frequently quoted by print and online news media about matters of constitutional law, LGBTQ rights, and the Supreme Court. For his investigative journalism on IU's most recent presidential search, he was honored in 2022 with the Courage Award from the Indiana chapter of the Society of Professional Journalists.
Selected Works
Secrecy and the University: A Cautionary Case Study, in THE ETHICAL UNIVERSITY: TRANSFORMING HIGHER EDUCATION (Alison Renteln and Wanda Teays, eds.) (Rowman & Littlefield 2022).
Book review: Susan Gluck Mezey, Transgender Rights: From Obama to Trump, 41 JOURNAL OF WOMEN, POLITICS & POLICY No. 3 (2020).
Dignity and Social Meaning: Obergefell, Windsor, and Lawrence as Constitutional Dialogue, 87 FORDLAM L. REV. 2069 (2019).
The Cultural Politics of Dan Quayle and Mike Pence, 52 IND. L. REV. 69 (2019).
Religious Arguments, Religious Purposes, and the Gay and Lesbian Rights Cases, 17 FIRST AM. L. REV. 237 (2018).
Making It Up: Lessons for Equal Protection Doctrine from the Use and Abuse of Hypothesized Purposes in the Marriage Equality Litigation, 68 HASTINGS L.J. 657 (2017).
Pavan v. Smith: Equality for Gays and Lesbians in Being Married, Not Just in Getting Married, AMER. CONST. SOC. S. CT. REV. 2016-2017
Race, Restructurings, and Equal Protection Doctrine Through the Lens of Schuette v. BAMN, 81 BROOK. L. REV. 1393 (2016).
RFRAs and Reasonableness, 91 IND. L.J. 243 (2016).
Book Review: Somin, Ilya, Democracy and Political Ignorance: Why Smaller Government Is Smarter, 1 J. CIVIC LITERACY (July 2014).
Mini-DOMAs As Political Process Failures: The Case for Heightened Scrutiny of State Anti-Gay Marriage Amendments, 109 NW. U.L. REV. ONLINE 12 (2014).
India, Nepal, and Pakistan: A Unique South Asian Constitutional Discourse on Sexual Orientation and Gender Identity (with Sean Dickson), in SOCIAL DIFFERENCE AND CONSTITUTIONALISM IN PAN-ASIA (Susan Williams, ed.) (Cambridge University Press 2014).
Is the Full Faith and Credit Clause Still "Irrelevant" to Same-Sex Marriage?: Toward a Reconsideration of the Conventional Wisdom, 89 IND. L.J. 95 (2014).
Affirmative Action and Academic Freedom: Why the Supreme Court Should Continue Deferring to Faculty Judgments About the Value of Educational Diversity, 1 IND. J.L. SOC. EQ. Art. 2 (2013).
The Constitutional Right to (Keep Your) Same-Sex Marriage, 110 MICH. L.REV. 1421 (2012).
Interstate Recognition of Parent-Child Relationships: The Limits of the State Interests Paradigm and the Role of Due Process, 2011 U. CHI. LEGAL F. 233 (2011).
Areas of Expertise
Academic freedom
Civil rights
Constitutional law
Family law
LGBT issues
University governance
US Supreme Court