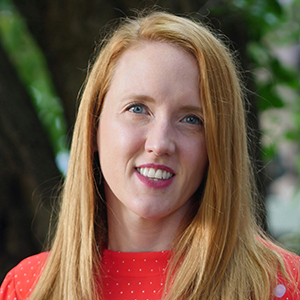 Email:

Phone:

(812) 855-0259

Location:

Baier Hall 024
Education
Indiana State University BA Summa cum Laude, Spanish 1999
Indiana State University BA Summa cum Laude, Political Science 1999
Georgetown University Law Center JD Magna cum Laude 2003
Biography
Anne Newton McFadden joined Indiana Law in 2018 as assistant dean for career services. In that role, she oversaw the Office of Career Services and counseled students in meeting their career goals. After serving as interim assistant dean, she was named assistant dean for student services and dean of students in 2021, adding to her career services portfolio supervision of the work of the Leonard D. Fromm Office for Student Affairs.
Prior to joining Indiana Law, McFadden served as a senior career leader in the Department of Justice's Antitrust Division. Before her eleven years at the Antitrust Division, she worked as an associate at Cleary Gottlieb and a judicial law clerk to the Honorable Francis M. Allegra on the U.S. Court of Federal Claims. Anne graduated magna cum laude, Order of the Coif in 2003 from Georgetown University Law Center and summa cum laude in 1999 from Indiana State University. 
McFadden has fifteen years of experience in legal employment, engaging in every aspect of recruiting, interviewing, hiring, and training new attorneys and paralegals. In addition, she served as a founding member and co-chair of the Antitrust Division's Career Development Working Group, which is dedicated to meeting the career development needs of all Antitrust Division employees. She has extensive experience in mentoring younger attorneys and paralegals, and was recognized by then-Attorney General Eric Holder with special commendation for these efforts.
McFadden has been involved in pro bono work since graduating from law school, and was recognized for her efforts by the Washington Legal Clinic for the Homeless with an Extraordinary Service Award in 2015. Her professional awards include the Assistant Attorney General Team Award in 2011 and Indiana State University's Graduate of the Last Decade Award in 2010.
She is the 2019 recipient of the Law School's Leonard D. Fromm Public Interest Faculty Award and was selected by the Class of 2020, Class of 2021, and Class of 2022 as the recipient of the Gavel Award for her outstanding contribution to student life.