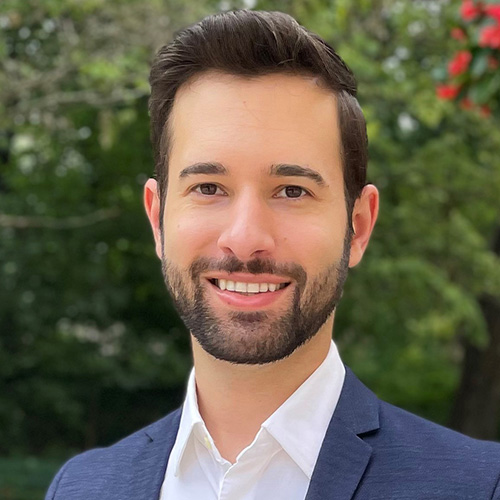 Email:

Phone:

(812) 856-5465

Location:

Baier Hall 247
Education
BA, magna cum laude, Linguistics, Columbia University, 2013
MSc, with distinction, Cognitive Science, University of Edinburgh, 2014
MA, Linguistics, City University of New York, Graduate Center, 2017
MPhil, Linguistics, City University of New York, Graduate Center, 2021
JD, cum laude, Harvard Law School, 2020
Biography
João Marinotti is an associate professor of law at the Indiana University Maurer School of Law, an affiliated fellow at the Yale Law School Information Society Project, and an affiliate at the Maurer School of Law Center for IP Research. Professor Marinotti conducts research in the areas of law and technology, law and linguistics, property law, and private law theory. He focuses on the evolution and application of private law norms in the face of rapidly changing conceptualizations of technology. He also researches emerging methods of legal interpretation, including corpus linguistics and algorithmic approaches to legal language. 
Professor Marinotti comes to Maurer from the Yale Law School Information Society Project, IU's Center for Law Society and Culture, and Harvard Law School's Project on the Foundations of Private Law. Marinotti received a J.D. from Harvard Law School (cum laude, 2020), an M.Phil. and an M.A. in linguistics from the City University of New York, Graduate Center (2021, 2017, respectively), an M.Sc. in cognitive science from the University of Edinburgh (2014, with Distinction), and a B.A. in linguistics from Columbia University (magna cum laude, 2013).
Professor Marinotti has recently organized the Workshop on Private Law and Emerging Technology (2021) co-sponsored by the Yale Law School Information Society Project, Harvard's Project on the Foundations of Private Law, and Yale's Center for Private Law. He also established the Caselaw Visualization Blog, promoting digitization of legal resources and open access to law and legal data for public analysis and data visualizations. In 2018, he co-founded Discus Institute, a nonprofit organization dedicated to promoting innovation for global sustainability. In 2016 and 2017, Professor Marinotti served as a rapporteur for the Study Group on Language at the United Nations, publishing his recommendations for language rights and language policies in international organizations with Mondial Books. He has also published (or is forthcoming) with the Maryland Law Review and the Georgia State University Law Review and has written for Jurist.
Areas of Expertise
Intellectual property law
Property law