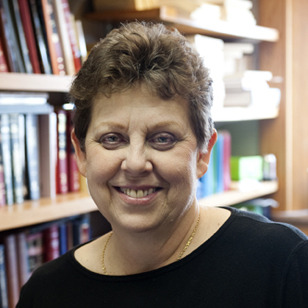 Education
DePauw University B.A. 1969
Indiana University J.D. 1972
Background
Graduated with distinction from DePauw University
Earned her J.D. at Indiana University — Bloomington; elected to the Order of the Coif; and served as note editor for the Indiana Law Journal
Spencer Foundation grant, "Political Culture, Equality Talk, and Educational Policymaking," with Jean Robinson and Pamela Walters (2005-2009)
Interim Director, Office of Affirmative Action, Indiana University (1996-98)
CIC Academic Leadership Program Fellow (1995-1996)
Dean for Women's Affairs, Indiana University — Bloomington (1993-1998)
Chair, Association of American Law Schools Employment Discrimination Section (1989-1991)
Biography
The former IU dean for women's affairs and a leading scholar in employment discrimination law, Professor Lamber brings a wealth of administrative experience and scholarship to the classroom. Lamber has taught Administrative Law, Civil Rights Statutes, Employment Discrimination, Family Law, Women and the Law, and the Federal Courts Clinic. She teaches courses in civil rights and employment discrimination.
Lamber has served the university in a variety of administrative positions, including as co-director of the Center for the Study of Law and Society and interim director of the Office of Affirmative Action for the IU system. She is an elected member of the university's Faculty Athletics Committee. Lamber is also currently Indiana Law's first associate dean for clinical education, tasked with expanding and enhancing the School's clinical and public service programs.
She is an expert on Title IX of the Education Amendments of 1972, which prohibits sex discrimination in education programs or activities that receive federal financial assistance. Her current research project, "Political Culture, Equality Talk, and Educational Policymaking," a multidisciplinary undertaking with IU professors Jean Robinson (political science) and Pamela Walters (sociology), is funded by the Spencer Foundation.
Lamber was appointed interim executive associate dean for academic affairs after Hannah Buxbaum was named interim dean in December 2011, and she served in that capacity until her retirement in July 2013.
Selected Works
Intercollegiate Athletics: Program Expansion Standard Under Title IX's Policy Interpretation, 12 SOUTHERN CALIFORNIA REVIEW OF LAW AND WOMEN'S STUDIES 31 (2002).
Gender and Intercollegiate Athletics: Data and Myths, 34 UNIVERSITY OF MICHIGAN JOURNAL OF LAW REFORM 151 (2001).
Court Reform: A View from the Bottom, 75 JUDICATURE 295 (1992) (with M. L. Luskin).
City and Town Courts: Mapping Their Dimensions, 67 INDIANA LAW JOURNAL 59 (1991) (with M. L. Luskin).
Discretionary Decisionmaking: The Application of Title VII's Disparate Impact Theory, 1985 UNIVERSITY OF ILLINOIS LAW REVIEW 869.
Alternatives To Challenged Employee Selection Criteria: The Significance of Nonstatistical Evidence in Disparate Impact Cases Under Title VII, 1985 WISCONSIN LAW REVIEW 1.