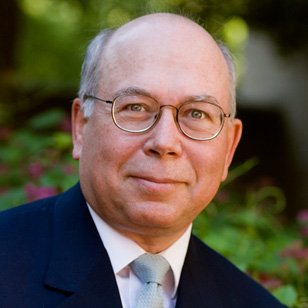 Email:

Phone:

(812) 855-6455

Location:

Baier Hall 342
Secretary Contact:

Name:

Molly Hayes

Phone:

812-855-8204

Email:
Education
Carleton College B.A. 1971
William Mitchell College of Law J.D. 1976
Yale Law School LL.M. 1978
Background
Editor in Chief of William Mitchell Law Review
Executive Board, AALS Section on Post-JD Education (2005-2007)
Member, Advisory Committee, Indiana Council on Legal Opportunity (2000-2003, 2007- present)
Recipient, Indiana State Bar Association's Committee for Racial Diversity Rabb Emison Award for efforts to increase racial diversity in the legal profession (2001)
Biography
Professor Gjerdingen researches in the area of legal theory, focusing on the special intellectual structure of American legal thought. His publications include articles on such topics as law and economics, legal education, takings law, and modern legal thought.
On Indiana Law faculty since 1988, Professor Gjerdingen teaches American Constitutional Law for Foreign Lawyers, a class required for international graduate students. Gjerdingen currently teaches Torts, Introduction to American Law, Wills and Trusts, and American Constitutional Law for Foreign Lawyers. He also has extensive teaching experience in constitutional law, environmental law, administrative law, legal theory, jurisprudence, and law and economics.
For his dedication to his many graduate and J.D. students over the years, Professor Gjerdingen has earned the School's Leon Wallace Teaching Award as well as the IU Trustees Teaching Award.
Selected Works
A SHORT & HAPPY GUIDE TO THE RULE: THE LITTLE BOOK ON PERPETUITIES. St. Paul: West Academic, 2017.
Justice Yetka and Environmental Law, in ESSAYS IN HONOR OF JUSTICE YETKA. St. Paul: Minnesota Historical Society, 1997.
Book Review. Kahn, The Supreme Court and Constitutional Theory: 1953-1993, 110 POLITICAL SCIENCE QUARTERLY 138 (1995).
A Primer on the Legal Significance of Science: The Case of the New Law at Risk, in THE LAW AS LABORATORY: THE ROLE OF SCIENCE IN EVIDENCE AND ENVIRONMENTAL LAW. Indianapolis: ICLEF, 1994.
Recent Developments in Constitutional Law, in THE YEAR IN REVIEW. Indianapolis: ICLEF, 1994.
The Future of Our Past: The Legacy of Classical Common-Law Thought, 68 Indiana L.J. 743 (1993).
The Politics of the Coase Theorem and Its Relationship to Modern Legal Thought, 35 Buffalo L. Rev. 871 (1986).
The Future of Legal Scholarship and the Search for a Modern Theory of Law, 35 Buffalo L. Rev. 381 (1986).
Intergenerational Condemnation, 21 Tulsa L.J. 419 (1986).
The Coase Theorem and the Psychology of Common-Law Thought, 56 So. Calif. L. Rev. 711 (1983).