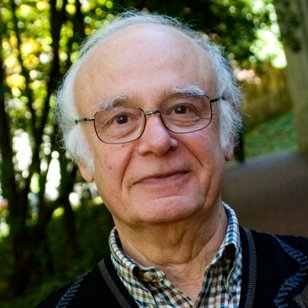 Email:

Phone:

(812) 855-4376

Location:

Baier Hall 339
Secretary Contact:

Name:

Molly Hayes

Phone:

812-855-8204

Email:
Education
Harvard University B.A. 1958
Harvard University L.L.B. 1961
Background
Harvard Law School Teaching Fellow and Research Associate, International Tax Program (1966-1968)
Associate, Hess Segall Popkin & Guterman, New York (1963-1966)
Fulbright Student Fellowship, India (1961)
Biography
Professor Popkin is a nationally recognized scholar in tax and legislation. His coursebook, Introduction to Taxation (6th ed.), is published by Lexis/Nexis and widely used in the nation's law schools. His latest coursebook on legislation is titled Statutory Interpretation: A Pragmatic Approach.  He was awarded the Indiana Law's first named professorship for his excellence in research.
Popkin has taught for the school's London Program, and has been a visiting professor at Yale Law School, the Southern California Law Center, the University of Virginia, and Hangzhou University in China. He teaches courses in income taxation, corporate taxation, legislation, and tax policy. Since his retirement in 2001, he has taught legislation every year.
An influential leader in the university, Popkin has chaired many major committees and served as the associate dean of the Law School.
Selected Works
Books
STATUTORY INTERPRETATION: A PRAGMATIC APPROACH. (Carolina Academic Press 2017).
JUDGMENT: WHAT LAW JUDGES CAN LEARN FROM SPORTS OFFICIATING AND ART CRITICISM (Carolina Academic Press 2017).
THE JUDICIAL ROLE: STATUTORY INTERPRETATION & THE PRAGMATIC JUDICIAL PARTNER (Carolina Academic Press 2013).
MATERIALS ON LEGISLATION: POLITICAL LANGUAGE AND THE POLITICAL PROCESS (Foundation Press 5th ed. 2009).
INTRODUCTION TO TAXATION (Matthew Bender 5th ed. 2008).
EVOLUTION OF THE JUDICIAL OPINION: INSTITUTIONAL AND INDIVIDUAL STYLES (N.Y.U. University Press 2007).
A DICTIONARY OF STATUTORY INTERPRETATION (Carolina Academic Press 2006).
STATUTES IN COURT: THE HISTORY AND THEORY OF STATUTORY INTERPRETATION (Duke University Press 1999).
Articles
The Story of Chisom v. Roemer in STATUTORY INTERPRETATION STORIES (Foundation Press 2011).
Intepreting Conflicting Provisions of the Nevada State Constitution, 5 NEV. L.J. 308 (2004).