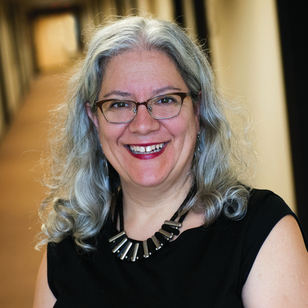 Email:

Phone:

(812) 855-8736

Location:

Baier Hall 325
Secretary Contact:

Name:

Molly Hayes

Phone:

812-855-8204

Email:
Education
Cornell University A.B. 1981
Cornell Law School J.D. 1986
Background
Appointed associate dean for academic affairs in 2017 and associate dean of students and academic affairs in 2018; served as associate dean for students 2018-21
Earned her A.B. summa cum laude from Cornell University
Earned her J.D. magna cum laude at Cornell; articles editor of the Cornell Law Review; and elected to the Order of the Coif
Chair, American Association of Law Schools Evidence Section, 2005-06.
Founder and organizer, Outreach for Legal Literacy (1995-present)
Fellow, Poynter Center for the Study of Ethics and American Institutions (2005-06)
Clerk, the late Hon. Edward R. Becker, Chief Judge of the Court of Appeals for the Third Circuit (1987-88)
Biography
Professor Orenstein writes and teaches in the area of evidence. Her scholarly interests concern the intersection of evidence law and culture, and she is currently writing about jurors' emotions and how the emotion of regret can justify rules excluding character evidence.
Orenstein also teaches Civil Procedure and, occasionally, Family Law, Legal Profession, and Children and the Law. For the past three years, she has taught American evidence law in China. On her recent sabbatical she studied Bible, Talmud, and Jewish law as a visiting second-year student in the Hebrew College Rabbinical School in Newton, MA. Her Aramaic is much improved and her appreciation for the cultural aspects of legal interpretation has deepened.
In 2000-2001, Orenstein directed the Child Advocacy Clinic, supervising law students who serve as guardians ad litem for children in contested-custody cases. She has served as a court-appointed special advocate for abused and neglected children and currently performs pro bono work in the local juvenile court. In 2004-2005, Orenstein was a fellow at the Poynter Center for the Study of Ethics and American Institutions, where she participated in a seminar on "The Ethics and Politics of Childhood."
Orenstein founded and supervises an Outreach for Legal Literacy, a program through which law students teach constitutional law and civics to local fifth-graders. She has written and produced a number of plays on legal and ethical questions used for the professional development of law students and the local bar. Orenstein was a humor columnist for the Bloomington Herald-Times and still runs into folks who have put laminated copies of her essays on their refrigerator.  No one does this with her scholarship.  In 2016, her debut novel, Fat Chance, was published to little acclaim but much personal delight. Orenstein is the mother of three grown sons.  She was named associate dean for academic affairs in 2017, and she served as interim director of the Career Services Office during 2017-18 before being named associate dean for students and academic affairs in from May 2018 through April 2021.
Selected Works
BOOKS
PARK & ORENSTEIN, TRIAL OBJECTIONS HANDBOOK (2022 ed.).
PARK, ORENSTEIN, NANCE & GOLDBERG, EVIDENCE LAW: A STUDENT'S GUIDE TO THE LAW OF EVIDENCE AS APPLIED IN AMERICAN TRIALS (5th ed. fall 2022).
ORENSTEIN, ACING EVIDENCE (3d ed. 2021) (Chinese translation spring 2018).
ARTICLES AND BOOK CHAPTERS
Stewart Huff, P.I., Intellectual at Large in TAKING A STAND: CONTEMPORARY US STAND-UP COMEDIANS AS PUBLIC INTELLECTUALS (with Susan Seizer) (Jared N. Champmion and Peter C. Kunze, eds.) (University Press of Mississippi 2021)
Debunked, Discredited, but Still Defended: Why Prosecutors Resist Challenges to Bad Science and Some Suggestions for Crafting Remedies for Wrongful Conviction Based on Changed Science, 48 SETON HALL L. REV. 1139 (2018).
Forfeiture of Confrontation Rights and the Complicated Dynamics of Domestic Violence: Some Thoughts Inspired by Myrna Raeder, 44 SW. L. REV. 466 (2015).
The Seductive Power of Patriarchal Stories, 58 HOW. L.J. 411 (2015).
Once We Were Slaves, Now We Are Free: The Legal, Administrative, and Psychosocial Issues Raised by Passover Seders in Prison, 41 PEPP. L. REV. 65 (2014).
Empirical Fallacies of Evidence Law: A Critical Look at the Admission of Prior Sex Crimes, 81 U. CIN. L. REV. 794 (2013) (with Tamara Rice Lave).
Facing the Unfaceable: Dealing with Prosecutorial Denial in Postconviction Cases of Actual Innocence, 46 SAN DIEGO L. REV. 401 (2011).
Sex, Threats, and Excited Words: Regina v. Bedingfield and its Lessons for Modern Evidence Law, 79 FORDHAM L. REV. 115 (2010).
Her Dying Words: The Dying Declaration in Domestic Violence Murders as an Exception to and Indictment of Modern Confrontation Jurisprudence, 2010 ILL. L. REV. 1141.