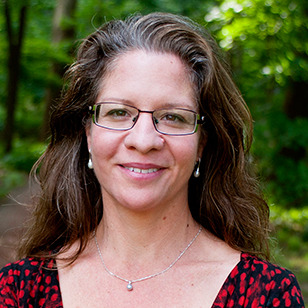 Email

cochoa@indiana.edu

Phone

(812) 856-1516

Office

Baier Hall 279
Education
B.A., University of Michigan 1993
J.D., Harvard University 1998
Courses
Background
Documentary film director and executive producer
Associate Dean for Research and Academic Affairs (2017-2019); named Executive Associate Dean in 2019-20
Associate Vice Provost for Faculty and Academic Affairs (2014-2017)
Director, IU Ph.D. Minor in Human Rights Program, (2010-2014)
Visiting Professor and Researcher, Universidad de los Andes, Bogotá, Colombia (1998-1999)
Corporate Attorney, Clifford Chance, London and New York (1997-2001)
Experience with a number of human rights and community development organizations and NGOs in Latin America (1993-1999)
Biography
Christiana Ochoa has focused the majority of her scholarship on the question of how economic activity intersects with human well-being. Before joining the faculty in 2003, she had worked at the global law firm Clifford Chance, where she dedicated her efforts to cross-border capital markets and asset-finance transactions. She had also worked for a number of human rights and non-governmental organizations in Colombia, Brazil and Nicaragua. Together with her life-experience in Latin America, this work focused her attention on governance in the field of business and human rights. Since that time, her research on governance mechanisms has expanded into the field of law and development.  
Her scholarship in these areas has been published widely, and her first documentary film, Otra cosa no hay (There Is Nothing Else), was completed in 2014. She is pursuing fieldwork toward the production of a second documentary, which will focus on law as a set of tools for the realization of differing views of development. She is associate director of the IU Center for Documentary Research and Practice, a center within The Media School that brings together scholars and artists from across the university who will work on an array of nonfiction media projects. She was named a Class of 1950 Herman B Wells Endowed Professor in 2018. In 2019 she was appointed executive associate dean of the Law School.
Selected Works
Documentary Film
Otra cosa no hay (There is Nothing Else) (2014) explores the roles that law, politics, and protest play in communities when their gold attracts the attention of foreign mining companies, and, immediately after, becomes a cause célèbre of environmental activists aiming to protect its water from mining-related contamination. The website for the film provides an online home for the trailer and other information about the documentary.
Selected publications
Generating Conflict: Gold, Water and Vulnerable Communities in the Colombian Highlands, NATURAL RESOURCES AND SUSTAINABLE DEVELOPMENT: INTERNATIONAL ECONOMIC LAW PERSPECTIVES Routledge Press (Tan & Foundez, eds., Edward Elgar Publishing 2017).
Regulating Conflict in the Context of Ignorance: An Analysis of U.S. Conflict Minerals Legislation (co-author, with Patrick Keenan), GOETTINGEN J. INT'L L. (2011).
The Future of Corporate Accountability for Violations of Human Rights, ASIL PROCEEDINGS OF THE 103RD ANN. MTG. 291 (2010).
Disintegrating Customary International Law: Reactions to Withdrawing from Custom, 21 DUKE J. OF COMP & INT'L L. (2010).
Guatemalan Transnational Feminists: How Their Search for Constitutional Equality Interplays with International Law, in CONSTITUTING EQUALITY: GENDER EQUALITY AND COMPARATIVE CONSTITUTIONAL RIGHTS (Susan Williams, ed., Cambridge University Press, 2009).
The 2008 Ruggie Report: A Framework for Business and Human Rights, American Society of International Law Insights, Vol. 12, Issue 12 (June 18, 2008).
From Odious Debt to Odious Finance: Avoiding the Externalities of a Functional Odious Debt Doctrine, 49 HARVARD INTERNATIONAL LAW JOURNAL 109 (2008).
The Individual and Customary International Law Formation, 48 VIRGINIA JOURNAL OF INTERNATIONAL LAW 119 (2007).
Towards a Cosmopolitan Vision of International Law: Identifying and Defining CIL Post Sosa v. Alvarez-Machain, 74 U. CIN. L. REV. 105 (2006).
Advancing the Language of Human Rights in a Global Economic Order: An Analysis of a Discourse, 23 B.C. THIRD WORLD L.J. 57 (2003).
Interests
Law and development
Business and human rights
Contracts
International law