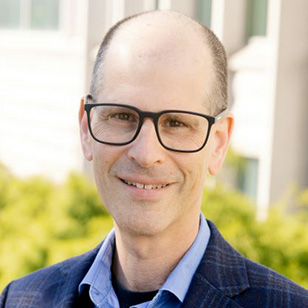 Email:

Phone:

(812) 856-1521

Location:

Hamilton Lugar School of Global and International Studies, Room 2031
Education
McGill University B.A. 1992
University of Chicago M.A. 1995
University of Chicago Ph.D. 2003
Background
Trustees' Teaching Award, 2021
Honorable Mention for the Distinguished Article Award of the American Sociological Association Section on the Sociology of Law, 2020
Co-Winner of the Research Article Award of the American Sociological Association Section on Asia & Asian America, 2009
Recipient of the U.S. Department of Education Fulbright-Hays Faculty Research Abroad Program Fellowship, 2009-10
Recipient of the 2008 Gordon White Prize for most original article or research report published in The China Quarterly
Recipient of the Indiana University Outstanding Junior Faculty Award, 2007-08, campus-wide award for junior faculty members who show promise of achieving great distinction as scholars or artists
In-Residence Research Fellow at the Hopkins-Nanjing Center, Institute for International Research, 2006-07
Research fellow at the Obermann Center for Advanced Studies, University of Iowa, 2005
Doctoral research fellow, American Bar Foundation, 2001-03
Ford Foundation Individual Grant for Promoting Sociology of Law in China, 2000-01
Fulbright-Hays, Doctoral Dissertation Research Abroad Fellowship, 1999-2000
National Science Foundation, Law and Social Science Program, Grant for Improving Doctoral Dissertation Research, 1999-2000
Social Science Research Council, International Dissertation Field Research Fellowship, 1999-2000
Biography
After joining the Department of Sociology and the Department East Asian Languages & Cultures in 2003, Ethan Michelson became affiliated with the Maurer School of Law in 2008. He is currently Chair of the Department of East Asian Languages & Cultures and Academic Director of the IU China Gateway. 
His research on Chinese lawyers, social conflict in rural China, and gender injustice in China's civil litigation system has been published as articles in a variety of disciplinary and area studies journals, including the American Sociological Review, the American Journal of Sociology, The China Quarterly, Law & Society Review, Social Problems, and Journal of Conflict Resolution, and as chapters in a number of edited volumes. His book, Decoupling: Gender Injustice in China's Divorce Courts, will be published by Cambridge University Press in 2022. 
Over the past 25 years Professor Michelson has lived and conducted research in China on and off for almost eight years. He has studied at and been affiliated with Xiamen University, Nanjing University, the Chinese Academy of Social Sciences, and Renmin University of China, and has traveled to or done field work in 16 provinces. 
His research in China has been funded by the Ford Foundation, the National Science Foundation, the Social Science Research Council, the U.S. Department of Education (Fulbright-Hays), the American Bar Foundation, and the Hopkins-Nanjing Center.
Selected Works
"Gender Inequality in the Chinese Legal Profession."
RESEARCH IN THE SOCIOLOGY OF WORK, Vol. 18.
"Public Attitudes toward Official Justice in Beijing and Rural China." (with Benjamin L. Read) In CHINESE JUSTICE: CIVIL DISPUTE RESOLUTION IN CONTEMPORARY CHINA, edited by Margaret Y.K. Woo, Mary E. Gallagher, and Merle Goldman. Cambridge, MA: Harvard University Press 2011.
"What Do Chinese Lawyers Want? Political Values and Legal Practice." in CHINA'S EMERGING MIDDLE CLASS: BEYOND ECONOMIC TRANSFORMATION, ed. C. Li. Washington, DC: Brookings Institution Press, 2010.
"Justice from Above or Below? Popular Strategies for Resolving Grievances in Rural China." THE CHINA QUARTERLY No. 193, pp. 43-64, 2008. Winner of the 2008 Gordon White Prize for most original article or research report.
"Dear Lawyer Bao: Everyday Problems, Legal Advice, and State Power in China." SOCIAL PROBLEMS Vol. 55, No. 1, pp. 43-71, 2008.
"Lawyers, Political Embeddedness, and Institutional Continuity in China's Transition from Socialism." AMERICAN JOURNAL OF SOCIOLOGY Vol. 113, No. 2, pp. 352-414.
"Climbing the Dispute Pagoda: Grievances and Appeals to the Official Justice System in Rural China." AMERICAN SOCIOLOGICAL REVIEW Vol. 72, No. 2, pp. 459-85.
"The Practice of Law as an Obstacle to Justice: Chinese Lawyers at Work." LAW & SOCIETY REVIEW, Vol. 40, No. 1, pp. 1-38, 2006 (lead article). Abridged and edited version reprinted in WORKING IN CHINA: ETHNOGRAPHIES OF LABOR AND WORKPLACE TRANSFORMATION, edited by Ching Kwan Lee. Oxon, UK and New York: Routledge, 2007.
Areas of Expertise
Law of China
Legal profession