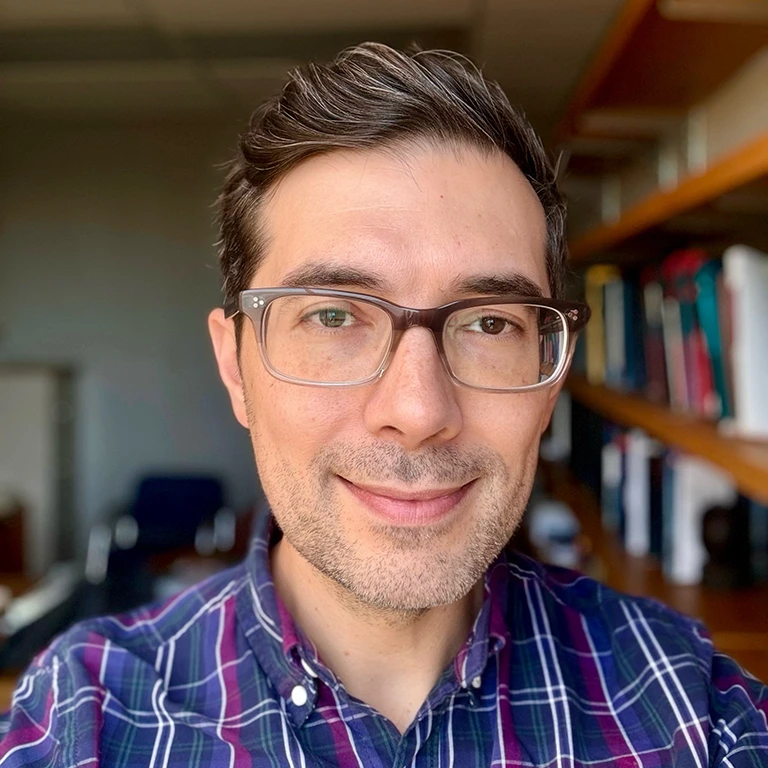 Email:

Phone:

(812) 856-2474

Location:

Baier Hall 320
Secretary Contact:

Name:

Addison Mummert

Phone:

(812) 855-6238

Email:
Education
University of Pennsylvania J.D. 2007
Tufts University B.S. 2001
Background
Joined the Maurer School of Law faculty in 2012
Expert in intellectual property, especially patents
Was previously a Microsoft Research Fellow at University of California – Berkeley School of Law and a Microsoft Fellow in Law, Economics, and Technology at the University of Michigan Law School
Biography
Professor Mattioli joined the Indiana University Maurer School of Law faculty in 2012. His research examines cooperative challenges concerning technology and public policy. 
Mattioli's scholarship asks how information-sharing can make society healthier, safer, and more prosperous. Through this lens, Mattioli has examined the pooling of cancer research data, the costs and benefits of patent pools for digital media, and how public policy is shaping "Big Data" technologies that relate to health and public infrastructure. Mattioli shows that law and policy—from intellectual property, to antitrust, to privacy—can lead such endeavors to success or failure. 
Mattioli has co-edited a book on Big Data (Big Data Is Not a Monolith, MIT Press 2016), he has authored numerous academic articles and essays in leading law reviews, and he has written book chapters that examine patent pools, and the promise and perils of data sharing. 
In 2018 Indiana University honored Mattioli with a Trustees Teaching Award. Mattioli is affiliated with Indiana Law's Center for IP Research the Ostrom Workshop in Political Theory and Policy Analysis at Indiana University.  
A graduate of the University of Pennsylvania Law School and Tufts University, Mattioli has held fellowship appointments at Berkeley Law and Michigan Law. Before attending law school, he worked as a microchip designer.
Selected Works
Book
Big Data Is Not a Monolith (MIT Press, 2016) (co-editor with Cassidy Sugimoto and Hamid Ekbia)
Articles
Second Thoughts on FDA's Covid-Era Mental Health App Policy, 21 HOUSTON JOURNAL OF HEALTH LAW AND POLICY 9 (2021)
Autonomy in the Age of Autonomous Vehicles, 24 BOSTON UNIVERSITY JOURNAL OF SCIENCE AND TECHNOLOGY LAW 277 (2018)
Patent Pool Outsiders, 33 BERKELEY TECHNOLOGY LAW JOURNAL 233 (2018)
Measuring the Costs and Benefits of Patent Pools, 77 OHIO STATE LAW REVIEW (2017) (with Robert Merges)
The Data-Pooling Problem, 32 BERKELEY TECHNOLOGY LAW JOURNAL 1 (2017
Disclosing Big Data, 99 MINNESOTA LAW REVIEW 525 (2014)
Power and Governance in Patent Pools, 27 HARVARD JOURNAL OF LAW AND TECHNOLOGY 421 (2014)
Big Data, Bigger Dilemmas, JOURNAL OF THE AMERICAN SOCIETY FOR INFORMATION SCIENCE AND TECHNOLGOY (2014) (with Hamid Ekbia, Cassidy Sugimoto, et al.).
Communities of Innovation, 106 NORTHWESTERN UNIVERSITY LAW REVIEW 103 (2012)
Partial Patents, 111 COLUMBIA LAW REVIEW 207 (2011) (with Gideon Parchomovsky)
Book Chapters
Pooling Mental Health Data with Chatbots in GOVERNING PRIVACY IN KNOWLEDGE COMMONS (Madelyn Rose Sanfilippo, Brett M. Frischmann, and Katherine J. Strandburg, eds.) Cambridge University Press (2021)
Empirical Studies of Patent Pools [SSRN] in RESEARCH HANDBOOK ON THE ECONOMICS OF INTELLECTUAL PROPERTY LAW, Vol. II (D. Schwartz and P.S. Menell, (Eds.). Cheltenham, U.K.: Edward Elgar, 2019.
Cancer: From a Kingdom to a Commons, in Katherine Strandburg et al. (eds.) GOVERNING MEDICAL RESEARCH COMMONS (Cambridge University Press,  2017)
The Economics of Patent Pools, in Peter Menell et al. (eds.) RESEARCH HANDBOOK ON THE ECONOMICS OF INTELLECTUAL PROPERTY LAW, Vol. II (Edward Elgar, 2017)