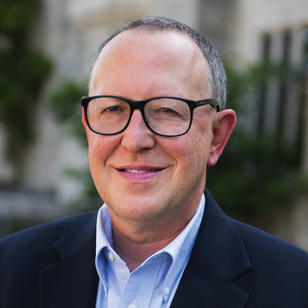 Email:

Phone:

(812) 855-6150

Location:

Henderson House
Education
Harvard College B.A. 1978
University of Washington J.D. 1984
Courses
Seminar in Criminal Law: Death Penalty (L776)
Seminar in Law and Society of Japan (L724)
Background
Habeas for the 21st Century: Uses, Abuses and the Future of the Great Writ(University of Chicago Press, 2011) (with Nancy J. King)
Co-Author of Comprehensive Criminal Procedure (Aspen Law and Business, New York, NY: 2nd Ed. 2005) (with Allen, Livingston, and Stuntz)
Co-Chair and Reporter, Massachusetts Governor's Council on Capital Punishment
Principal Investigator in Indiana for National Science Foundation-sponsored Capital Jury Project
Visiting Professor, at the Faculty of Law, University of Tokyo, Japan
Law Clerk to the Honorable William H. Rehnquist, U.S. Supreme Court (1985 Term)
Elected to the Order of the Coif and to the Order of the Barristers at the University of Washington
Biography
Professor Hoffmann is an award-winning scholar and law teacher. He holds the Harry Pratter Professorship, and is a past recipient of the Law School Gavel Award and the university-wide Outstanding Young Faculty Award. In addition to courses in criminal law and procedure and seminars on death penalty law and the psychology of criminal law, Hoffmann teaches seminars on the law and society of Japan and Asia.
Before joining the Indiana Law faculty in 1986, Hoffmann clerked for the Hon. Phyllis A. Kravitch of the U.S. Court of Appeals for the Eleventh Circuit, and for the Hon. William H. Rehnquist of the U.S. Supreme Court.
A nationally recognized authority on the death penalty, he has also written extensively about criminal procedure and habeas corpus law. Hoffmann is co-author of a groundbreaking book on habeas corpus,
Habeas for the 21st Century: Uses, Abuses and the Future of the Great Writ (University of Chicago Press, 2011) (with Nancy J. King). He is also a co-author of one of the leading casebooks in criminal procedure law, Comprehensive Criminal Procedure (Aspen 2nd ed. 2005) (with Allen, Livingston, and Stuntz). He served as Co-Chair and Reporter for the Massachusetts Governor's Council on Capital Punishment, and has spearheaded successful death penalty reform efforts in Illinois and Indiana. Professor Hoffmann is also on the faculty of the National Judicial College, where he teaches about death penalty law.
Hoffmann has been a Fulbright Professor in 1996 at the University of Tokyo, and in 1997-98 was a Visiting Professor at its International Center for Comparative Law and Politics. In 2003-04, he was a Fulbright Professor at the Universities of Erlangen and Jena in Germany.
Selected Works
DEFINING CRIMES, 3rd Ed.(with William J. Stuntz). New York: Wolters Kluwer Law & Business, 2017.
HABEAS FOR THE TWENTY-FIRST CENTURY: USES, ABUSES, AND THE FUTURE OF THE GREAT WRIT with Nancy J. King) Chicago: University of Chicago Press, 2011.
Justice, Too Much and Too Expensive (with Nancy King) NEW YORK TIMES (April 16, 2011).
"Sticky Metaphors" and the Persistence of the Traditional Voluntary Manslaughter Doctrine (with Elise J. Percy and Steven J. Sherman) 44 UNIVERSITY OF MICHIGAN JOURNAL OF LAW REFORM 383 (2011).
Right Problem; Wrong Solution (with Nancy King), 1 CALIFORNIA LAW REVIEW CIRCUIT 49 (2010).
House v. Bell and the Death of Innocence, in DEATH PENALTY STORIES (John H. Blume and Jordan M. Steiker, Eds.). New York: Foundation Press, 2009.
Rethinking the Federal Role in State Criminal Justice (with Nancy J. King), 84 NEW YORK UNIVERSITY LAW REVIEW 791 (2009).
Envisioning Post-Conviction Review for the 21st Century (with Nancy J. King), 78 MISSISSIPPI LAW JOURNAL 433 (2008).
Comprehensive Criminal Procedure, 2nd ed. (with Ronald Jay Allen, et al.). New York: Aspen, 2005. Also: Supplements 2007, 2008.
"The 'Cruel and Unusual Punishment Clause': A Limit on the Power to Punish or Constitutional Rhetoric?," in The Bill of Rights in Modern America (Indiana University Press, Bloomington, IN: 2nd Ed. 2007) (D. Bodenhamer & J. Ely, Jr., eds.).
"Protecting the Innocent: The Massachusetts Governor's Council Report," 95 J. of Crim. L. & Criminology 561 (2005) (symposium issue on innocence and the death penalty).
COMPREHENSIVE CRIMINAL PROCEDURE, 3rd ed. (with Ronald Jay Allen, et al.). New York: Aspen, 2011. Also: Teacher's Manual (2001).
"Substance and Procedure in Capital Cases: Why Federal Habeas Courts Should Review the Merits of Every Death Sentence," 78 Texas L.Rev. 1771 (2000) (federal courts symposium issue)
"Where's the Buck? Juror Misperception of Sentencing Responsibility in Capital Cases," 70 Indiana L.J. 1137 (1995) (Capital Jury Project symposium issue).
"Habeas After the Revolution," 1993 Supreme Court Review 65 (1994) (co-authored with Stuntz).
"The Supreme Court's New Vision of Federal Habeas Corpus for State Prisoners," 1989 Supreme Court Review 165.