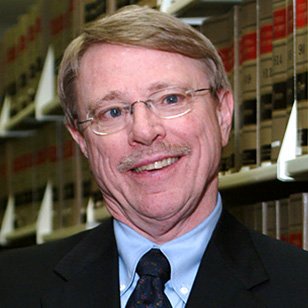 Education
University of Notre Dame A.B. 1962
University of Michigan J.D. 1965
New York University A.M. 1968
Background
Wrote for the Michigan Law Review at University of Michigan
Consultant and expert witness to law firms, and to the U.S. Securities and Exchange Commission, U.S. Department of Justice, and the NASD (1989-present)
Visiting Professor of Law, University of San Diego Institute on International and Comparative Law, London England (2006)
Associate, Hughes, Hubbard, Blair and Reed, New York (1965-1968)
Member, Meetings Committee, ABA Section of Business Law (1998-present)
Member, Indiana Secretary of State Uniform Securities Act Advisory Working Group (2006)
Biography
Long considered one of Indiana Law's finest teachers, Professor Hicks teaches courses in corporations, securities regulation, international securities regulation, and contracts. He is a recipient of the School's Leon Wallace Teaching Award.
A nationally recognized expert in securities law, Hicks has written many articles and books. Most notable among his publications is his five-volume treatise entitled Exempted Transactions Under the Securities Act of 1933. In 1991 he was awarded the C. Ben Dutton Chair in Law for his excellence in research and teaching.
Hicks is a frequent speaker at professional conferences throughout the United States. In addition, he has been a visiting professor at universities in China, Ireland, France, and Germany, and was a visiting fellow at Wolfson College in Cambridge, England.
Selected Works
EXEMPTED TRANSACTIONS UNDER THE SECURITIES ACT OF 1933. St. Paul, MN: West, (updated annually: 1979 - ).
INTERNATIONAL DIMENSIONS OF U.S. SECURITIES LAW. Eagan, MN: WestGroup, 2005.
CIVIL LIABILITIES: ENFORCEMENT AND LITIGATION UNDER THE 1933 ACT. Deerfield, IL: Clark Boardman Callaghan, (updated annually: 1989- ).
LIMITED OFFERING EXEMPTIONS, REGULATION D. New York: Boardman, (updated annually: 1983 - ).
RESALES OF RESTRICTED SECURITIES. New York: Boardman, (updated annually: 1989 - ).
The Listing of Daimler-Benz A.G. Securities on the NYSE: Conflicting Interests and Regulatory Policies, 37 GERMAN YEARBOOK OF INTERNATIONAL LAW 360 (1994).
Securities Regulation: Challenges in the Decades Ahead, 21 SECURITIES LAW REVIEW 3 (1989).
Commercial Paper: An Exempted Security Under Section 3(a)(3) of the Securities Act of 1933, 24 UCLA LAW REVIEW 227 (1976).
Recapitalizations Under Section 3(a)(9) of the Securities Act of 1933, 61 VIRGINIA LAW REVIEW 1057 (1975).