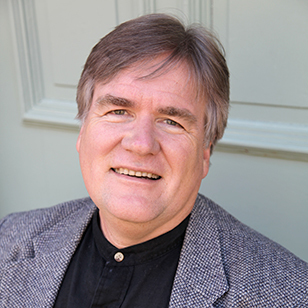 Email

cgeyh@indiana.edu

Phone

(812) 855-3210

Office

Baier Hall 278
Education
B.A., University of Wisconsin 1980
J.D., University of Wisconsin School of Law 1983
Courses
Background
Selected as a 2016 Andrew Carnegie Fellow
Special Counsel, Office of Legislative and Public Affairs, Administrative Office of U.S. Courts, Washington, D.C. (1991)
Counsel, United States House of Representatives Committee on the Judiciary, Washington, D.C. (1989-1991)
Associate, Covington & Burling, Washington, D.C. (1984-1989)
Clerk, Hon. Thomas A. Clark, United States Court of Appeals for the Eleventh Circuit, Atlanta, Ga. (1983-1984)
Biography
Professor Geyh teaches and writes in the areas of judicial conduct, ethics, procedure, independence, accountability and administration. He is the author of Who Is to Judge: Judicial Elections, Judicial Appointments, and the Perennial Debate Over Judicial Selection in America (Oxford University Press 2019); Courting Peril: The Political Transformation of the American Judiciary (Oxford University Press, 2015); When Courts and Congress Collide: The Struggle for Control of America's Judicial System (University of Michigan Press 2006) and Disqualification: An Analysis Under Federal Law (2d ed. Federal Judicial Center 2011). In addition, he is coauthor of Judicial Conduct and Ethics (5th ed., Lexis Law Publishing 2013) (with Alfini, Lubet and Shaman); and Understanding Civil Procedure (5th ed. 2013) (with Shreve and Raven-Hansen); and editor of What's Law Got to Do With it? What Judges Do, Why They Do It, and What's at Stake (Stanford University Press 2011). His scholarship has appeared in over 70 books, articles, book chapters, reports and other publications.
Geyh has served as an expert witness in the Senate impeachment trial of Federal District Judge G. Thomas Porteous; director of and consultant to the ABA Judicial Disqualification Project, and as reporter to four ABA commissions (the Joint Commission to Evaluate the Model Code of Judicial Conduct, the Commission on the 21st Century Judiciary, the Commission on the Public Financing of Judicial Campaigns, and the Commission on the Separation of Powers and Judicial Independence). He has likewise served as director of the American Judicature Society's Center for Judicial Independence; consultant to the Parliamentary Development Project on Judicial Independence and Administration for the Supreme Rada of Ukraine; assistant special counsel to the Pennsylvania House of Representatives on the impeachment and removal of Pennsylvania Supreme Court Justice Rolf Larsen; consultant to the National Commission on Judicial Discipline and Removal; and legislative liaison to the Federal Courts Study Committee.
Geyh received his B.A. in political science from the University of Wisconsin in 1980 and graduated from the University of Wisconsin law school in 1983, after which he clerked for the Honorable Thomas A. Clark on the United States Court of Appeals for the Eleventh Circuit, worked as an associate at the Washington D.C. law firm of Covington & Burling, and served as counsel to the United States House of Representatives Committee on the Judiciary, before beginning his teaching career in 1991. He joined the faculty at Indiana University in 1999, has served as the law school's associate dean for research, and is the recipient of three faculty fellowships, three Trustees' Teaching Awards, and the Leon Wallace Teaching Award.
In 2016, Geyh was named an Andrew Carnegie Fellow, the recipient of a grant from the Carnegie Corporation to research and write his most recent book. Also in 2019, Indiana University named Geyh a Distinguished Professor, its most prestigious academic appointment.
Selected Works
WHO IS TO JUDGE: JUDICIAL ELECTIONS, JUDICIAL APPOINTMENTS, AND THE PERENNIAL DEBATE OVER JUDICIAL SELECTION IN AMERICA (Oxford University Press 2019).
UNDERSTANDING CIVIL PROCEDURE (with Gene Shreve & Peter Raven-Hansen) (Lexis Law Publishing, 6th ed. 2019).
LEGAL ETHICS, PROFESSIONAL RESPONSIBILITY, AND THE LEGAL PROFESSION (with Gregory Sisk, William Henderson, Katherine Cruse, Susan Fortney, Neil Hamilton, Vincent Johnson, Stephen Pepper, Melissa Weresh) (West Academic Publishing 2018).
COURTING PERIL: THE POLITICAL TRANSFORMATION OF THE AMERICAN JUDICIARY (Oxford University Press 2016).
JUDICIAL CONDUCT AND ETHICS (with James Alfini, Steven Lubet & Jeffrey Shaman) (Lexis Law Publishing, 5th ed. 2013).
WHAT'S LAW GOT TO DO WITH IT?: WHAT JUDGES DO, WHY THEY DO IT, AND WHAT'S AT STAKE (Charles Gardner Geyh, ed., Stanford University Press 2011).
DISQUALIFICATION: AN ANALYSIS OF FEDERAL LAW (Federal Judicial Center 2d ed., 2011).
WHEN COURTS AND CONGRESS COLLIDE: THE STRUGGLE FOR CONTROL OF AMERICA'S JUDICIAL SYSTEM (University of Michigan Press paperback edition 2008) (with foreword by Justice Sandra Day O'Connor).
REPORTERS' NOTES ON THE 2007 MODEL CODE OF JUDICIAL CONDUCT (with W. William Hodes) (American Bar Association 2008).
Interests
Judicial independence and accountability
Judicial administration and selection
Judicial ethics
Courts-congress relations
Civil litigation
Civil procedure
Legal ethics