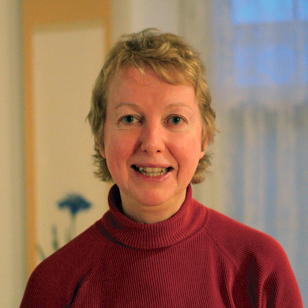 Email:

Phone:

(812) 855-2253

Location:

Baier Hall 317
Secretary Contact:

Name:

Rita Eads

Phone:

812-855-7272

Email:
Education
Victoria University of Wellington, New Zealand L.L.B. 1978
Victoria University of Wellington, New Zealand LL.M. 1978
University of Cambridge Ph.D. 1982
Background
Member of the Honorable Society of the Inner Temple
Member of the American Law Institute
Council Member, Protect
Biography
Professor Cripps, an internationally acclaimed scholar and teacher, became the first holder of the Harry T. Ice Chair of Law at Indiana University in 2000. She specializes in intellectual property law and biotechnology. Her book Controlling Technology: Genetic Engineering and the Law, published in 1980, was the first comprehensive treatment of the legal implications of biotechnology. She is also the author of other books, including The Legal Implications of Disclosure in the Public Interest, now in its second edition, and more than 40 articles on intellectual property, privacy law, and biotechnology.
In addition to her years in the faculty of law at Cambridge University, she has regularly taught as a visiting professor at the Cornell Law School and also at the University of Texas at Austin as well as in Paris. Professor Cripps is a barrister in both England and New Zealand, and has served as an advisor on intellectual property law and biotechnology to the House of Lords, on biotechnology issues to the New Zealand Government, on constitutional matters to the Sri Lankan Ministry of Justice, and as a consultant on intellectual property to various law firms and corporations. Her work has been discussed in the Harvard Law Review, The Boston Globe and by the BBC.
Selected Works
The Global Person: Pig-Human Embryos, Personhood, and Precision Medicine, INDIANA JOURNAL OF GLOBAL LEGAL STUDIES 25, no. 2 (2018): 701-727. https://muse.jhu.edu/.
The Art and Science of Genetic Modification: Re-Engineering Patent Law and Constitutional Orthodoxies, IND. J. GLOBAL LEGAL STUD. 1 (2004).
FREEDOM OF EXPRESSION AND FREEDOM OF INFORMATION (Oxford University Press 2000) (with Jack Beatson).
THE LEGAL IMPLICATIONS OF DISCLOSURE IN THE PUBLIC INTEREST: AN ANALYSIS OF PROHIBITIONS AND PROTECTIONS (Sweet and Maxwell, 2nd ed., 1994).
Secrecy, Disclosure and the Public Interest, in MINISTERIAL RESPONSIBILITY (Geoffrey Marshall, ed.) (Oxford University Press 1989).
Protection from Adverse Treatment by Employers: A Review of the Position of Employees who Disclose Information in the Belief that Disclosure is in the Public Interest, L.Q. REV. 506 (1985).
The Public Interest Defence to the Action for Breach of Confidence and the Law Commission's Proposals on Disclosure in the Public Interest, 4 OXFORD J. LEGAL STUD. 361 (1984).
Judicial Proceedings and Refusals to Disclose the Identity of Sources of Information, CAMBRIDGE L.J. 266 (1984).
A Legal Perspective on the Control of the Technology of Genetic Engineering, 44 MODERN L. REV. 369 (1981).
CONTROLLING TECHNOLOGY: GENETIC ENGINEERING AND THE LAW (Praeger 1980).
A New Frontier for International Law, 29 INTL. & COMPL. L.Q. 1 (1980).