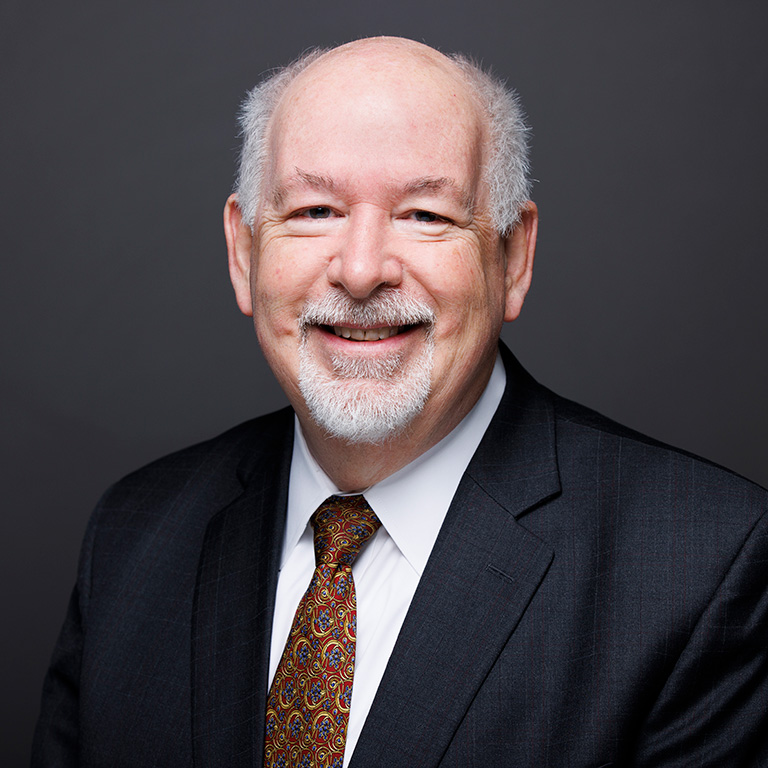 Email:

Phone:

(812) 855-9198

Location:

Baier Hall 316
Secretary Contact:

Name:

John Bunck

Phone:

(812) 856-3132

Email:
Education
Haverford College B.A. 1978
Harvard University J.D. 1981
Courses
Workshop on Environmental Law and Policy (B795)
Seminar in Advanced Environmental Law (L740)
The Law of Regulation in the United States (at University of Paris Pantheon-Assas (Paris II))
Background
Appointed interim executive vice president and IU Bloomington provost, July 1, 2021
IU vice president for planning and policy, July 2008; IU executive vice president for university academic affairs, 2013–21
IU vice president for university regional affairs, planning, and policy, March 2010
Presidential Fellow, Indiana University, 2007-08
James B. Helmer Jr. Professor, University of Cincinnati College of Law, 1987-98
Clerk, Hon. Edward S. Smith, U.S. Court of Appeals, Federal Circuit, 1981-83
Neighborhood Legal Services Program, 1986
Associate, Covington & Burling, 1983-87
Elected to Phi Beta Kappa at Haverford College
Biography
Professor Applegate, a distinguished environmental law scholar, joined the faculty in 1998. Nationally recognized for his work in environmental risk assessment and policy analysis, he has written many articles on the regulation of toxic substances and public participation in environmental decisions.
In addition, Applegate is an award-winning teacher, known for his ability to present complex information with an engaging style and wry wit. His courses include Toxic Substances and Hazardous Wastes, International Environmental Law, Property, and Administrative Law.
In 2007, he was appointed Indiana University's first Presidential Fellow, serving both retired President Adam Herbert and former President Michael McRobbie as a senior member of the IU president's staff. He served as IU's executive vice president for university academic affairs from 2013–21 and as interim executive vice president and IU Bloomington provost from July 2021 to February 2022.
Selected Works
THE REGULATION OF TOXIC SUBSTANCES AND HAZARDOUS WASTES, 2d ed. (& Jan G. Laitos, Jeffrey M. Gaba, Noah M. Sachs) and Teachers Manual (Foundation Press 2011) (third edition under contract for 2018).
ENVIRONMENTAL LAW: RCRA, CERCLA, AND THE MANAGEMENT OF HAZARDOUS WASTE (Foundation: Turning Point Series) (& Jan G. Laitos) (2005).
THE INTERNATIONAL LIBRARY OF ESSAYS IN ENVIRONMENTAL LAW: ENVIRONMENTAL RISK (2 volumes; Ashgate 2004) (editor), and Introduction: Environmental Risk: Defining the Problem and Disciplining the Response (pp. xiii-xxiv).
Synthesizing TSCA and REACH: Practical Principles for Chemical Regulation Reform, 35 ECOLOGY L.Q. 721 (2008), reprinted in 41 LAND USE AND ENVIRONMENT L. REV. 515 (2010), as one of the peer-selected six best environmental law articles published in 2009.
Bridging the Data Gap: Balancing the Supply and Demand for Chemical Information, 86 Tex. L. Rev. 1365 (2008).
The Story of Reserve Mining: Managing Scientific Uncertainty in Environmental Regulation in ENVIRONMENTAL LAW STORIES (Richard Lazarus & Oliver Houck, eds.) (Foundation Press 2005). 
The Taming of the Precautionary Principle, 27 WM & M. ENVTL. L. & POLICY REV. 13 (2002).           
Institutional Controls or Emperor's Clothes?  Long-Term Stewardship of the Nuclear Weapons Complex, 28 ENVTL. L. REP. (Envtl. L. Inst.) 10631 (1998) (& Stephen Dycus). 
Beyond the Usual Suspects:  The Use of Citizens Advisory Boards in Environmental Decisionmaking, 73 IND. L.J. 903 (1998). 
A Beginning and Not an End in Itself:  The Proper Role of Risk in Environmental Decisionmaking, 63 U. CIN. L. REV. 1643 (1995).