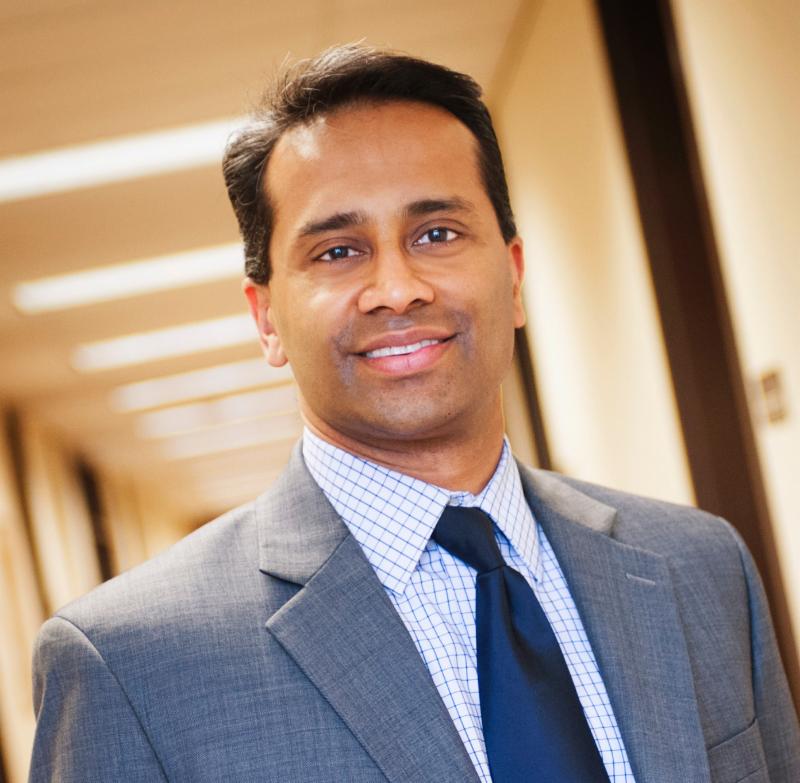 Another academic year is in the books, and this year the CGLP marked a number of important accomplishments, including crossing the $300,000 mark in scholarship money for student internships since we began the Milton Stewart Fellows Program in 2010. We also hosted terrific guests who spoke on economic liberalization, comparative law, and lawyers working in emerging markets. Center faculty published their research in a wide array of important outlets, presented their work across the globe, and engaged the profession at the local, state, national, and international levels. And we deepened our professional relationships with colleagues, partners, and educational institutions in key markets, such as Argentina, Brazil, China, India, Japan, Korea, Nigeria, Taiwan, and Thailand. Below are just some of the most recent highlights since our last newsletter in December. Have a great and productive summer.

Best wishes,

Jay Krishnan
Professor of Law, Charles L. Whistler Faculty Fellow
CGLP Director

Eighteen students earn Stewart Fellowships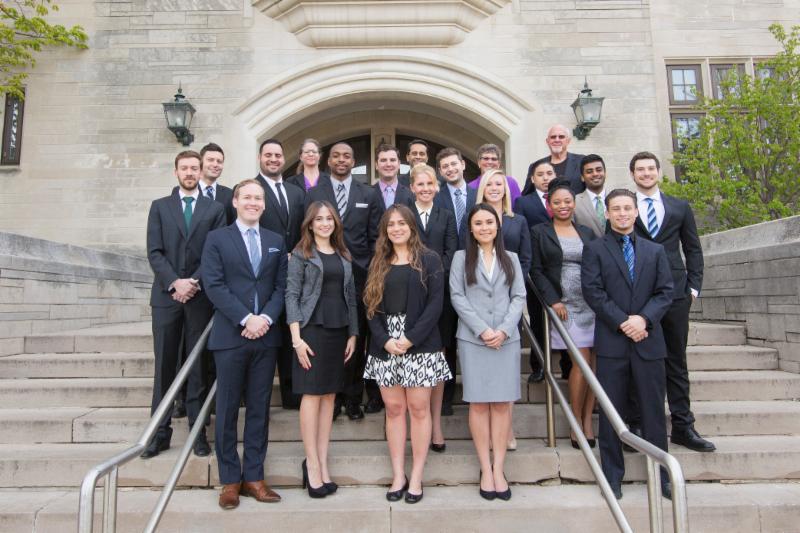 The 2015 Stewart Fellows with benefactors Milt and Judi Stewart
Eighteen students have been selected as 2015 Milt Stewart Fellows, giving them the opportunity to work in a variety of international settings, including corporations, nongovernmental organizations and respected law firms.

On
e of this year's students, Toni Duerson, will serve both as a Stewart Fellow and as a student-scholar of the Holdeen India Program, with an opportunity to work closely with a member of the 2013 Time 100, Vrinda Grover, who is considered one of the world's leading human rights attorneys. Duerson will also work in the highly respected Jagori organization, an NGO that has served as a women's resource and training center since its founding in New Delhi in 1984.
A full list of this summer's Stewart Fellows and where they're working is
available online
.
CGLP to develop stronger ties with Max Planck Institute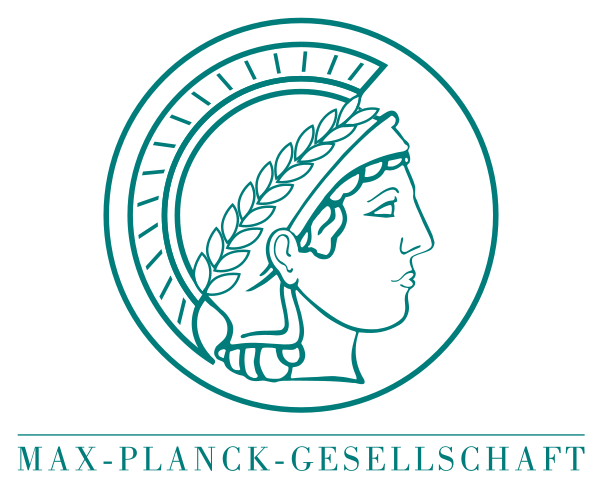 Jay Krishnan
will be spending time this summer as an invited guest at the Max Planck Institute for International, European, and Regulatory Procedural Law (Luxembourg). The MPI-Luxembourg is a highly-acclaimed institute that emphasizes comparative and cross-border legal research involving academics, lawyers, and judges. During his time there, Krishnan will be lecturing on his work in India and the work of the CGLP more broadly.
Recent faculty research and scholarly activities
Kenneth G. Dau-Schmidt
has written a piece entitled "Labor Law 2.0: The Impact of the New Information Technology on the Employment Relationship and the Relevance of the NLRA" (forthcoming in the
Emory Law Journal
), which explores the implications of new information technology for the workplace, the interpretation of the National Labor Relations Act, and the continuing evolution of American labor policy.
Charles Geyh delivered the keynote address at the annual meeting of First Circuit Judicial Conference in Boston, entitled "The Changing Landscape of the American Judiciary." He published a book chapter, "The Use and Abuse of Empirical Arguments in Support of Normative Arguments on Judicial Selection," in MAKING LAW AND COURTS RESEARCH RELEVANT (Bartels & Bonneau, eds. 2015). And he gave a talk at the Marquette University Law School about his forthcoming book on judicial politics, COURTING PERIL: THE POLITICAL TRANSFORMATION OF THE AMERICAN JUDICIARY (forthcoming, Oxford University Press).
William Henderson is currently working on a cover story for the ABA Journal on the rise of legal operations in legal departments, law firms, and NewLaw legal entrepreneurs. The story focuses on commonalities across the three practice settings: greater reliance on data, process, and technology to drive up quality and lower cost and delivery time, and what the rise of "legal ops" means for legal education.
Ethan Michelson recently presented a paper entitled "Divorce in Rural China: A New Source of 'Missing Females'" at Northwestern University's Department of Equality Development and Globalization Studies (EDGS).
Mark Need recently returned from Seoul, working to extend a memorandum of understanding between Maurer and Sungkyunkwan University. In the first five years of the partnership, 11 JD/MBA students passed through the program, including four Maurer students on the ground in Seoul now, and four applicants who will begin the program this fall. The Maurer-SKKU program gives students the opportunity to earn a JD from Maurer and an MBA from SKKU, considered one of the leading business schools in the world.
Margaret Reuter
and Joanne Ingham have authored "Experiential Education and our Divided Campuses: What Delivers Practice Value to Big Law Associates, Government Attorneys, and Public Interest Lawyers?" 22
Clinical L Rev
. (forthcoming fall 2015).
Carole Silver
continues her research on the global market for legal services. She has turned to Korea to explore the role of U.S. educational credentials in the lawyer hiring markets occupied by elite Korean and U.S. law firms. Silver and coauthors Professor Jae-Hyup Lee of Seoul National University and Jeeyoon Park, formerly of the American Bar Foundation, draw on an original dataset developed from the professional profiles of lawyers working in two groups of potential competitor law firms: elite Korean-based firms and a group of US-based firms with Korea-focused practices situated in Hong Kong. Prof. Silver also is continuing her work investigating the experiences of international students enrolled in US law schools.
Jeffrey Stake (with Michael Alexeev) has authored "Who Responds to U.S. News & World Report's Law School Rankings?," which will be published in a forthcoming edition of the Journal of Empirical Legal Studies.
Carwina Weng and Reuter are publishing a chapter in the externship textbook entitled LEARNING FROM PRACTICE. Their chapter is titled "Navigating Cultural Difference." (forthcoming, West, 2015).
Director to spend time at NTU this fall

Last year, the CGLP worked with colleagues at the National Taiwan University College of Law by contributing a paper to a book on comparative courts in Asia (published by Cambridge University Press).

This fall, Krishnan will serve as a visiting professor for a short course at NTU on globalization and the legal profession. Then the following year, the CGLP plans to host a faculty member from NTU to meet with our students, staff, and faculty here in Bloomington.
Weng joins Ostrom Grants program at Poynter Center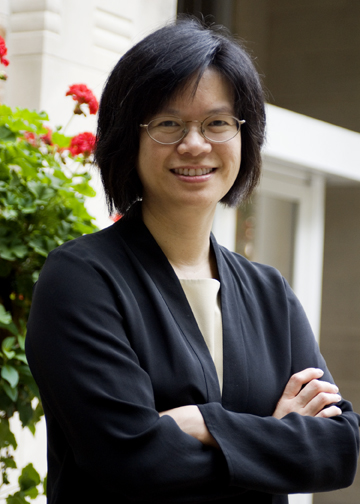 Carwina Weng is now a member of an Ostrom Grants program entitled "The Future of Professional Ethics," organized by the Poynter Center for the Study of Ethics and American Institutions and the Association for Practical and Professional Ethics (on behalf of The Media School).
This program will present a series of workshops during AY 2015-16 on emerging ethical issues that professions and professionals face or will face in the near future and will provide a foundation for research, curricula, and cross-disciplinary relationships at all levels of the university. Twelve different units at IUB, including Maurer, have signed on as partners to the program.
Ochoa researching role of law in sustainable development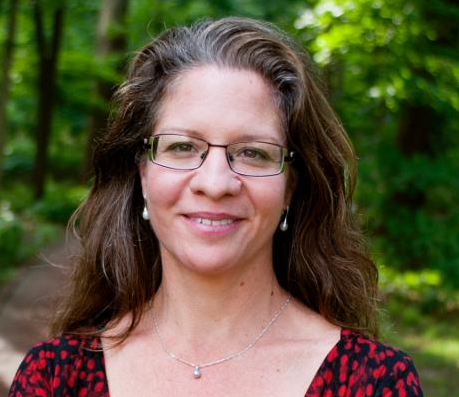 Christiana Ochoa
is conducting ongoing research on the roles law
can play in sustainable approaches to development. In connection with this research, she is providing pro bono consultation to the government of Vanuatu, which is considering whether, and on what terms, to permit mineral prospecting in its marine territory.
Your support matters

Your gifts to the Center support research and student summer externships around the globe.
To support the Center, just click

the
Give Now
button to make your gift via the IU Foundation's secure website.