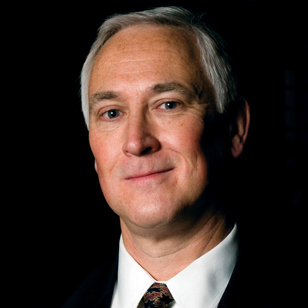 Email:

Phone:

(812) 855-5971

Location:

1315 E. Tenth St.
Education
University of Pennsylvania Ph.D. 1997
University of Pennsylvania J.D. 1997
Biography
Kenneth Richards holds a PhD in Public Policy from the Wharton School and a JD from the University of Pennsylvania Law School. He holds an MSCE in Urban and Regional Planning, a BSCE in Environmental Engineering from Northwestern University, and a BA in Botany and Chemistry from Duke University. He is an associate professor of environmental and energy policy and law at the O'Neill School of Public and Environmental Affairs and adjunct professor of law at the IU Maurer School of Law.
Professor Richards is director of the IU at Oxford Program, and associate director of both the Richard G. Lugar Center for Renewable Energy in Indianapolis and the Center for Research in Energy and the Environment in Bloomington, Ind. He is also a Senior Visiting Fellow at the Smith School of Enterprise and the Environment at the University of Oxford. He has served as an economist at the Council of Economic Advisers, the U.S. Department of Agriculture's Economic Research Service, and the U.S. Department of Energy's Pacific Northwest National Laboratory. He wrote the U.S. government's first position paper on the choice of policy instruments for climate change policy in 1989, co-authored the first detailed cost analysis of terrestrial carbon sequestration in 1990, and managed the development of the guidelines for the 1605(b) voluntary greenhouse gas reporting program in 1994. He also served as national energy planner for the Cook Islands from 1984 to 1986. He has recently completed detailed analysis of a number of climate bills in the U.S. Congress.
His research interests include climate change policy, policy implementation, and terrestrial and geological carbon sequestration. He has taught courses in energy law, climate change law, administrative law, environmental economics, public management economics, cost-benefit analysis, applied math, and public management and administration.
Richards is currently on leave from Indiana University while holding the Musim Mas Chair in Sustainability at the National University of Singapore Business School.
Selected Works
Haites, E., D. Maosheng,K. Gallagher, S Mascher, E. Narassimhan, K. Richards, and M Wakabayahi. 2018. "Experience with Carbon Taxes and Greenhouse Gas Emissions Trading Systems." Duke Environmental Law and Policy Forum 29: 109-182.
Warren, D. and Z. Wendling, J. Bower-Bir, H. Fields, K. Richards, S. Carley, and B. Rubin. 2015. "Estimating state and sub-state economic effects of a carbon dioxide tax policy: An application of a new multi-region energy-economy econometric model." Regional Science Policy and Practice 7(3): 119-139.
Hahn, R. and K. Richards. 2013. "Understanding the Effectiveness of Environmental Offset Policies." Journal of Regulatory Economics 44(1):103-119.
Richards, K. and G. Huebner. 2012. "Evaluating Protocols and Standards for Forest Carbon-Offset Programs, Part B: Leakage Assessment, Wood Products, Validation and Verification." Carbon Management 3 (4): 411-425.
Richards, K., J. Chang, J. Allerhand and J. Rupp. 2012. "Pouring Out Our Soils: Facing the Challenge of Poorly Defined Property Rights in Subsurface Pore Space for Carbon Capture and Storage." The George Washington University Journal of Energy and Environmental Law 3: 33-62.
Auer, M., K. Richards, D. Seesholtz, B. Fischer, C. Freitag, and J. Grice. 2010. "The U.S. Forest Service and Its Responsibilities under the National Environmental Policy Act: A Work Design Problem." Public Organization Review. 11(2) 135-153.
*Andersson, K., A. Plantinga, and K. Richards. 2010. "The National Inventory Approach for International Forest Carbon Sequestration Management." In D. Helm and C. Hepburn, eds. The Economics and Politics of Climate Change, Oxford: Oxford University Press. 302 – 324.
Richards, K. and S. Richards. 2009. "The Evolution and Anatomy of Recent Climate Change Bills in the U.S. Senate: Critique ad Recommendations." Accepted for Fall 2009 issue, Environs - Environmental Law and Policy Journal
Richards, K. and S. Richards. 2009. "Comparative Analysis of Climate Change Bills in the U.S. Senate" 39 Environmental Law Reporter 10601-10604.
Richards, K. and S. Richards. 2008. "An Analysis of the Leading Climate Change Bills in the U.S. Senate: S. 2191 America's Climate Security Act of 2007 (Warner-Lieberman) vs. S. 1766 Low Carbon Economy Act of 2007 (Bingaman-Specter)." 38 Environmental Law Reporter 10388-10417
Richards, K. 2007. "Environmental Taxes in the United States." Forthcoming in Critical Issues in International Environmental Taxation: International and Comparative Perspectives. Volume III. Oxford University Press.
Richards, K., N. Sampson, and S. Brown. 2006. Agricultural and Forestlands: U.S. Carbon Policy Strategies. Report for the Pew Center on Global Climate Change.
Stavins, R. and K. Richards. 2005. The Cost of U.S. Forest-based Carbon Sequestration. Report for the Pew Center on Global Climate Change.
Richards, K. 2005. "Forest Carbon Sequestration Costs in the United States and Louisiana." In Proceedings of Louisiana Natural Resources Symposium, July 18-20, 2005. Louisiana State University, Baton Rouge, Louisiana.