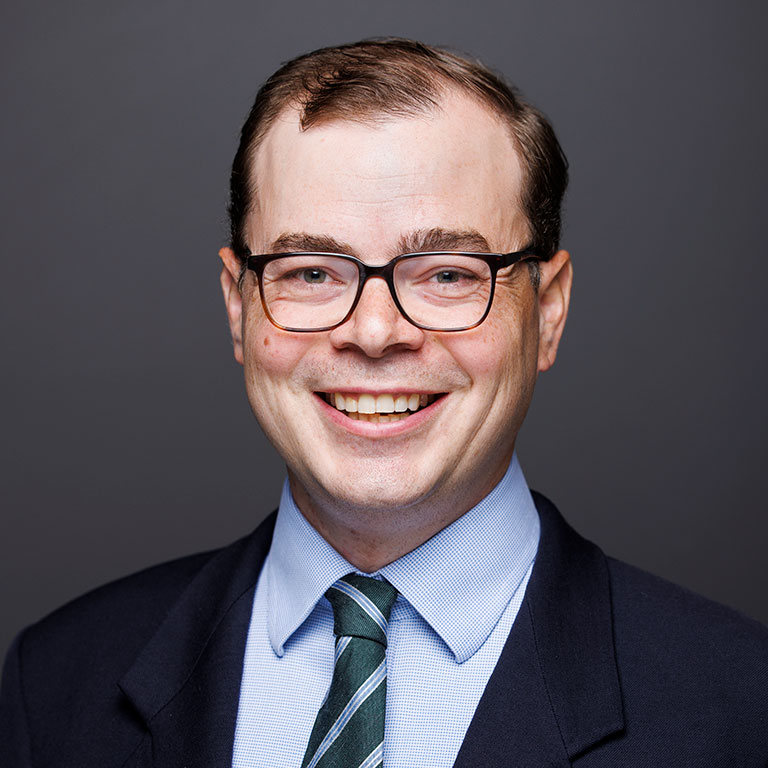 Email:

Phone:

(812) 855-4372

Location:

211 South Indiana Avenue
Secretary Contact:

Name:

Molly Hayes

Phone:

(812) 855-8204

Email:
Education
University of Chicago, BA 2007
University of Oxford, MPhil 2010
Yale Law School, JD 2014
Biography
Professor Andrew Hammond writes and teaches in the areas of administrative law, civil procedure, and poverty law. His scholarship focuses on how agencies, courts, and legislatures respond to poor people's claims. His articles have appeared in or are forthcoming in the California Law Review, the Georgetown Law Journal, the Michigan Law Review, the Northwestern University Law Review, and the Yale Law Journal, as well as other publications. In 2021, one of his papers won the American Constitution Society's Richard D. Cudahy Writing Prize for Regulatory and Administrative Law, and another won the Call for Papers Competition of the Southeastern Association of Law Schools (SEALS). He serves on the Executive Committee for both the Civil Procedure and the Poverty Law Sections of the Association of American Law Schools. 
Professor Hammond joined the Maurer faculty in 2023. Before that, he was an Assistant Professor of Law and then an Associate Professor of Law at the University of Florida Levin College of Law. Hammond also taught in the College and the Law School at the University of Chicago. Before entering academia, Hammond practiced as a legal aid attorney at the Sargent Shriver National Center on Poverty Law in Chicago, first as a Skadden Fellow and then Of Counsel. He clerked for then-Chief Judge Diane P. Wood of the U.S. Court of Appeals for the Seventh Circuit and Judge Robert M. Dow of the U.S. District Court for the Northern District of Illinois. Hammond holds degrees from the University of Chicago, the University of Oxford, where he was a Rhodes Scholar, and Yale Law School.
Selected Works
Law review articles
The D.C. Circuit as a Conseil d'Etat, 61 HARVARD JOURNAL ON LEGISLATION (forthcoming 2024)
The Future of Anti-Poverty Legislation, 112 GEORGETOWN LAW JOURNAL (forthcoming 2023) (with Ariel Jurow Kleiman & Gabriel Scheffler)
The Democratic Turn in Procedural Scholarship, REVIEW OF LITIGATION (forthcoming 2023) (invited symposium contribution)
On Fires, Floods, and Federalism, 111 CALIFORNIA LAW REVIEW 1067 (2023)
The Federal Rules of Pro Se Procedure, 90 FORDHAM LAW REVIEW 2689 (2022)
Mapping the Civil Justice Gap in Federal Court, 57 WAKE FOREST LAW REVIEW 463 (2022) (with Roger Michalski)
Territorial Exceptionalism and the American Welfare State, 119 MICHIGAN LAW REVIEW 1639 (2021)
Litigating Welfare Rights: Medicaid, SNAP, and the Legacy of the New Property, 115 NORTHWESTERN UNIVERSITY LAW REVIEW 361 (2020)
Pleading Poverty in Federal Court, 128 YALE LAW JOURNAL 1478 (2019)
The Immigration-Welfare Nexus in a New Era?, 22 LEWIS & CLARK LAW REVIEW 501 (2018) (invited symposium contribution)
Welfare and Federalism's Peril, 92 WASHINGTON LAW REVIEW 1721 (2017)
Other publications
Legislating a More Responsive Safety Net, in Covid-19 and the Law: Disruption, Impact and Legacy (I. Glenn Cohen et al. eds., Cambridge University Press forthcoming 2023) (co-authored with Ariel Jurow Kleiman & Gabriel Scheffler).
The Master of the Complaint? Pleadings In Our Inegalitarian Age, in A Guide to Civil Procedure: Integrating Critical Legal Perspectives (Brooke D. Coleman et al. eds., New York University Press) (2022)
Americans Need a Stronger Safety Net, Not Just Stimulus Checks, The Regulatory Review (Jan. 11, 2021) (co-authored with Ariel Jurow Kleiman and Gabriel Scheffler)
How the COVID-19 Pandemic Has and Should Reshape the American Safety Net, 105 Minnesota Law Review Headnotes 154 (2020) (co-authored with Ariel Jurow Kleiman and Gabriel Scheffler)
Poverty Lawyering in the States, in Holes in the Safety Net: Federalism & Poverty (Rosser, ed.) (2019)
SNAP's Time Limit: Emerging Issues in Litigation and Implementation, Clearinghouse Review (Apr. 2017) (co-authored with MacKenzie Speer)
Now What? Poverty-Fighting Ideas for Another Administration, Clearinghouse Review (Jan. 2017) (co-authored with John Bouman & Marie Claire Tran-Leung)
Activation for All: Welfare Reform in the United Kingdom, 1995 to 2009, in Activation or Workfare? Governance and the Neoliberal Convergence (Ivar Lodemel & Amilcar Moreira ed.) (2014) (co-authored with Julia Griggs & Robert Walker)
U.S. Ratification of the UNCRC and Reducing Child Poverty, 89 Child Welfare 159 (2010) (co-authored with J. Lawrence Aber & Scott Thompson)
Areas of Expertise
Administrative law
Civil procedure
Legislation
Poverty law