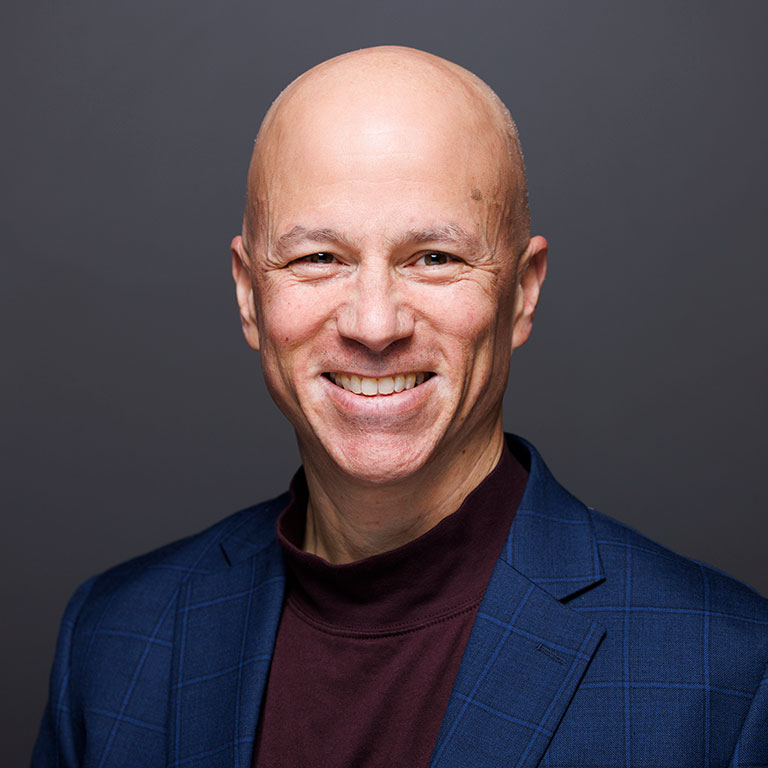 Email:

Phone:

(812) 855-5003

Location:

Baier Hall 344
Secretary Contact:

Name:

Rita Eads

Phone:

812-855-7272

Email:
Education
University of Michigan B.A. 1989
University of Michigan J.D. 1997
University of Michigan Ph.D. 2001
Georgetown University School of Law LL.M. 2002
Background
Recorder, Ethics 2000 Committee of the Indiana State Bar Association
Chair, Indiana University Latino Faculty and Staff Council
Fellow, Georgetown University Law Center
Biography
Professor Fuentes-Rohwer is the Harry T. Ice Faculty Fellow at the Indiana University Maurer School of Law, where he teaches and writes in the areas of civil rights and legal history, with a particular emphasis on constitutional law and the Reconstruction Era. His scholarship focuses on the intersection of race and democratic theory, as reflected in the law of democracy in general and the Voting Rights Act in particular. He is interested in the way that institutions—and especially courts—are asked to craft and implement the ground rules of American politics. He received a J.D. and a Ph.D from the University of Michigan and an LL.M. from Georgetown. He joined the faculty in 2002.
Selected Works
Judicial Intervention as Judicial Restraint (with Guy-Uriel E. Charles), 131 HARVARD LAW REVIEW 236 (2018).
Race and Representation Revisited: The New Racial Gerrymandering Cases and Section 2 of the VRA (with Guy-Uriel E. Charles), 59 WILLIAM AND MARY LAW REVIEW 1559 (2018).
Taking Judicial Legitimacy Seriously, 93 CHICAGO-KENT LAW REVIEW 505 (2018).
Who's Afraid of the Hated Political Gerrymander?, 104 KENTUCKY LAW JOURNAL 561 (2015/16).
Race, Federalism, and Voting Rights (with Guy-Uriel E. Charles), 2015 UNIVERSITY OF CHICAGO LEGAL FORUM 113.
Race, Federalism, and Voting Rights, 2015 Chicago Legal Forum 113 (with Guy Charles) (symposium issue)
The VRA in Winter: The Death of a Superstatute, 100 Iowa Law Review 1389 (2015) (with Guy Charles)
Habermas, the Public Sphere, and the Creation of a Racial Counterpublic, 20 Mich. J. Race & L. 1 (2015 (with Guy Charles)
State's Rights, Last Rites, and Voting Rights, 47 Conn. L. Rev. 481 (2014) (with Guy Charles)
The Impeachment of Andrew Johnson, in A Guide to Reconstruction Presidents, 1865-1881 (Ted Frantz ed., 2014)
The Future of Civil Rights Laws, in The New Face of Race in America: Beyond Post-Racialism and Entrenched Inequality (Guy Charles & Kenneth Mack eds., 2013)
Mapping a Post-Shelby County Contingency Strategy, 123 Yale L.J. Online 131 (2013) (with Guy Charles)
Is This the Beginning of the End of the Second Reconstruction?, 59-JUN Fed. Law. 54 (2012)
Justice Kennedy to the Rescue?, 160 U. Pa. L. Rev. PENNumbra 209 (2012)
Looking for a Few Good Philosopher Kings: Political Gerrymandering as a Question of Institutional Competence, 43 Conn. L. Rev. 1157 (2011) (symposium issue)
Judicial Activism and the Interpretation of the Voting Rights Act, 32 Cardozo Law Review 857 (2010) (symposium issue)
The Future of Section 2 of the Voting Rights Act in the Hands of a Conservative Court, DUKE JOURNAL OF CONSTITUTIONAL LAW & PUBLIC POLICY (2010).
Leaving the Thicket at Last? (with Laura Jane Durfee), 2009 MICHIGAN STATE LAW REVIEW 417 (2009).
Understanding the Paradoxical Case of the Voting Rights Act, 36 FLORIDA STATE UNIVERSITY LAW REVIEW 697 (2009).
Back to the Beginning: An Essay on the Court, the Law of Democracy, and Trust, 43 WAKE FOREST LAW REVIEW 1045 (2008)
Bringing Democracy to Puerto Rico: A Rejoinder, HARVARD LATINO LAW REVIEW (2008)
Citizenship in the Age of Empire, INDIANA LAW JOURNAL (2008)
Racial Bloc Voting and Direct Democracy, CALIFORNIA LAW REVIEW (2008) (with Guy Charles)
The Politics of Preclearance, 13 Michigan Journal of Race and Law 513 (2007) (with Guy Charles)
Legislative Findings, Congressional Powers, and the Future of the Voting Rights Act, 82 INDIANA LAW JOURNAL 100 (2007)
On the Renewal of Section 5 of the VRA: Why Congress Failed Voters of Color, in MAKING EVERY VOTE COUNT: FEDERAL ELECTION LEGISLATION IN THE STATES (Andrew Rachlin ed.) (Princeton University 2006) (with Guy Charles)
Rethinking Section 5 of the Voting Rights Act, in THE FUTURE OF THE VOTING RIGHTS ACT (Epstein et al., eds., 2006) (with Guy Charles)
Reconsidering the Law of Democracy: Political Questions, Prudence and the Judicial Role, 47 WILLIAM AND MARY LAW REVIEW 1899 (2006).
Preclearance, Discrimination, and the Department of Justice: The Case of South Carolina, 57 South Carolina Law Review 827 (with Guy Charles) (2006)
Areas of Expertise
Civil rights
Election law