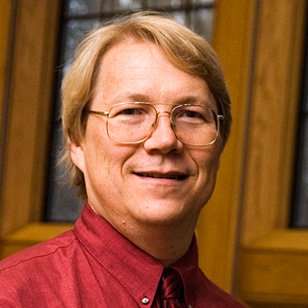 Email:

Phone:

(812) 855-0697

Location:

Baier Hall 323
Secretary Contact:

Name:

Theo Tripodis

Phone:

812-856-3132

Email:
Education
University of Wisconsin B.A. 1978
University of Michigan M.A. 1981
University of Michigan J.D. 1981
University of Michigan Ph.D. 1984
Background
Elected Member, Bloomington Faculty Council (2016-2020); Member, Indiana University Athletics Committee (2016-2022)
Associate Dean of Faculty Research (2005-2007)
Co-chair, IU Center for Law, Society, and Culture (2003-2007)
Member, American Law Institute Advisory Committee on the Third Restatement of Employment Law (2010-2015); Chair of the Labor Law Group (2005-2010); Secretary, ABA Section on Labor and Employment Law (2008-2010); Chair AALS Section on Law and Economics (2006-2007); Member, Executive Committee of the AALS section on Labor and Employment Law (1990-91, 1998-99); Elected Member, AAUP Nat'l Council (1993-96)
AALS Scholarly Paper Award (1990); Excellence in Education Award of the Industrial Relations Research Association (2004); Leon H. Wallace Teaching Award (2003); Cynthia Bowman Teaching Award (2003); and Leonard D. Fromm Public Interest Award (1997)
Associate at Previant, Goldberg and Uelmen, Milwaukee, Wisconsin (1985-86)
Counsel for the Labor-Management Relations Committee, Minnesota House of Representatives, Minneapolis, Minnesota (1982-85)
Clerk, UAW Legal Department, Solidarity House, Detroit, Michigan (1981)
Humphrey and Sharfman Fellow(1978-82); Parker Award for Best Dissertation (1984); Elected to the Order of the Coif; Ely Award for Academic Achievement (1978); and Davis Award for Work in Constitutional Law (1978)
Biography
Professor Dau-Schmidt is a nationally recognized teacher and scholar in labor and employment law and the economic analysis of legal problems.
His innovative teaching methods using classroom simulations have been widely featured in publications including the Christian Science Monitor, Chronicle of Higher Education, the Chicago Sun-Times, the National Jurist, and the Indiana Daily Student. In 2003 he was awarded the Leon H. Wallace Award, Indiana Law's top teaching prize, and IU's Sylvia Bowman Award for Teaching Excellence. He received the Excellence in Education Award of the Industrial Relations Research Association in 2004.
He is author of seven books and numerous articles on labor and employment law and the economic analysis of law, and he frequently presents papers at academic conferences and law schools across the United States, Canada, Europe and Asia. In 1990 he received the Scholarly Paper Award from the Association of American Law Schools for his work on the economic analysis of the criminal law as a preference-shaping policy.
Dau-Schmidt is involved in faculty governance as an elected member of the Bloomington Faculty Council and a faculty representative on the Athletics Committee. Dau-Schmidt has also been active in law school administration, serving as the Associate Dean of Faculty Research. He was also the Chair or Co-Chair of the law school's Center for Law, Society and Culture and has been an active participant in the Committee on Institutional Cooperation (CIC) and IU leadership programs.
Involved in several national academic associations, Dau-Schmidt was elected to the National Council of the American Association of University Professors and appointed to serve on the executive and litigation committees of that organization. He is the past chair of the Labor Law Group and has chaired the Association of American Law School sections on the Economic Analysis of Law and Socio-Economics. In addition, he has served in various capacities on the executive committee of the AALS section on Labor and Employment Law and the Industrial Relations Research Association's section on Labor and Employment Law. He is also a founder of the Midwest Law and Economics Association.
Professor Dau-Schmidt has been fortunate enough to be invited to teach at various European and Asian universities, including: Christian-Albrechts-Universität in Kiel, Germany; Friedrich-Alexander-Universität in Erlangen, Germany; Université Panthéon-Assas (Paris II) in Paris, France and Taiwan National University in Taipei, Taiwan. He is also an affiliated faculty member with Peking University's School of Transnational Law in Shenzen, China.
Selected Works
Congressional testimony
"Time to Update the NLRB's Election Procedure" (PDF and VIDEO): Testimony before the U.S. House Committee on Education and the Workforce in a hearing entitled, "Rushing Union Elections: Protecting the Interests of Big Labor at the Expense of Workers' Free Choice." July 7, 2011, Rayburn House Office Building Room 2175.
"Protecting Union Free Speech from Unnecessary and Unconstitutional Regulation" (PDF and VIDEO): Testimony before the U.S. House Committee on Oversight and Government Reform in a hearing entitled, "The Right to Choose: Protecting Union Workers from Forced Political Contributions." February 8, 2012, Rayburn House Office Building Room 2154.
Publications
O Brother Where Art Thou? The Struggles of African American Men in the Global Economy of the Information Age, 8 IND. J.L & SOC. EQUALITY 1 (2020).
The Problem of 'Misclassification' or How to Define who is an 'Employee' Under Protective Legislation in the Information Age, in THE CAMBRIDGE HANDBOOK OF U.S. LABOR LAW: REVIVING AMERICAN LABOR FOR A 21ST CENTURY ECONOMY (Cambridge University Press, Richard Bales & Charlotte Garden, eds., 2019).
LABOR LAW IN THE CONTEMPORARY WORKPLACE, 3rd ed. (with M.H. Malin, et.al.). St. Paul, MN: West Academic Publishing, 2019.
The Impact of Emerging Information Technologies on the Employment Relationship: New Gigs for Labor and Employment Law, 2017 CHI. LEGAL F. 63 (2017).
LEGAL PROTECTION FOR THE INDIVIDUAL EMPLOYEE (with M. FINKIN and R. COVINGTON) (5th ed. 2016).
Labor Law 2.0: The Impact of New Information Technology on the Employment Relationship and the Relevance of the NLRA, 64 EMORY L. J. 1583 (2015).
Undermining or Promoting Democratic Government? An Economic and Empirical Analysis of Public Sector Collective Bargaining, 14 NEV. L. J. 414-443 (2014)(with Mohammad Khan).
Promises to Keep: Ensuring the Payment of Americans' Pension Benefits in the Wake of the Great Recession, 52 WASHBURN L. REV. 393-428 (2013).
Promoting Employee Voice in the American Economy: A Call for Comprehensive Reform, Principal Paper, Distinguished Speakers Conference, 94 MARQUETTE L. REV. 765 (2011).
Review of Labor and Employment Decisions from the Supreme Court's 2008-2009 Term, 25 ABA J. LAB. & EMP. LAW 107 (2010) (with Todd Dvorak).
LABOR AND EMPLOYMENT LAW AND ECONOMICS, Elgar Publishing Co. (with S. HARRIS and O. LOBEL) (2009).
Men and Women of the Bar: An Empirical Study of the Impact on Gender on Legal Careers, 16 MICH. J OF GENDER & L. 49 (2009) (with M. Galanter, K. Mukhopadhaya, and K. Hull)
Income and Career Satisfaction in the Legal Profession: Survey Data from Indiana Law Graduates, 4 J. OF EMP. LEG. STUD. 939 (2007)(with J. Stake and K. Mukhopadhaya).
The Changing Face of Collective Representation: The Future of Collective Bargaining, 29th Annual Piper Lecture, Chicago-Kent University, School of Law, U. CHI-KENT L. REV 903 (2007).
"The Pride of Indiana": An Empirical Study of the Law School Experience and Careers of Indiana University School of Law--Bloomington Alumni, 81 IND. L. J. 1427, 1427-78 (2006) (with Jeffrey E. Stake, Kaushik Mukhopadhaya & Timothy A. Haley)
Lost in Translation: The Economic Analysis of Law in the United States and Europe, in WELTINNENRECHT LIBER AMICORUM JOST DELBRÜCK, Veröffentlichungen des Walther-Schücking-Instituts für Internationales Recht an der Universität Kiel, Band 155, Seiten 131–46 (Klaus Dicke, Stephan Hobe, Karl-Urich Meyn, Anne Peters, Eibe Riedel, Hans-Joachim Schütz & Christian Tietje (Hrsg.), Berlin 2005) (with Carmen L. Brun)
Economics and Sociology: The Prospects for an Interdisciplinary Discourse on Law, 1997 WIS. L. REV. 389 (1997).
A Bargaining Analysis of American Labor Law and the Search for Bargaining Equity and Industrial Peace, 91 MICH. L. REV. 419 (1992).
An Economic Analysis of the Criminal Law as a Preference Shaping Policy, 1990 DUKE L.J. 1 (1990).