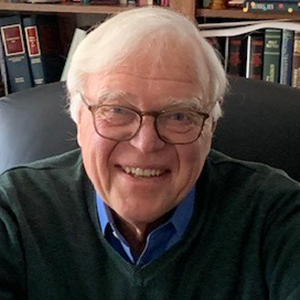 Email:

Phone:

(812) 855-1902

Location:

Baier Hall 337
Secretary Contact:

Name:

John Bunck

Phone:

812-856-3132

Email:
Education
University of Rochester A.B. 1967
University of Chicago J.D. 1970
Background
Visiting Scholar, Law Faculty and St. John's College, Oxford University, 2013-14
Dean, Suffolk University Law School, 2007-09
Director, IU Institute for Advanced Study, 2003-07
Dean, IU Maurer School of Law, 1991-2002
Faculty, Cornell Law School, 1977-91
Executive Editor, University of Chicago Law Review
Associate, Sutherland Asbill & Brennan, Atlanta and Washington, D.C., 1972-77
Clerk, Hon. Elbert P. Tuttle, U.S. Court of Appeals, 11th Circuit, 1970-72
Biography
Professor Aman came to Indiana Law as dean in 1991 and served in that capacity until 2002. Previously, he served for nearly 15 years on faculty at the Cornell Law School and was director of its International Legal Studies program from 1988-91. An internationally known scholar and lecturer, Professor Aman held a distinguished Fulbright chair and taught comparative administrative law at the University of Trento in Italy in March 1998. He has been a resident fellow at the Rockefeller Foundation's Conference Center in Bellagio, as well as twice being a visiting fellow at Wolfson College, Cambridge. In 1998 he was named the Roscoe C. O'Byrne Professor of Law. He was appointed emeritus professor in 2020.
Professor Aman was elected as an alumni trustee of the University of Rochester in 1979 and continues to serve on the Board as a Life Trustee. He is the author of seven books and numerous articles on administrative, regulatory, and deregulatory law, especially as it relates to the global economy. He is the faculty editor of the Indiana Journal of Global Legal Studies, an interdisciplinary, peer-reviewed journal he helped create.
Selected Works
Books (selected)
TRANSNATIONAL LAW: CASES AND PROBLEMS IN AN INTERCONNECTED WORLD (with Carol Greenhouse) (2017) (Carolina Academic Press).
ADMINISTRATIVE LAW AND PROCESS CASEBOOK (LexisNexis 3d ed. 2014) (Supplement, 2017)(4th edition, forthcoming 2020)
ADMINISTRATIVE LAW HORNBOOK (with William Mayton) (West Academic Press, 3d ed. 2014).
THE DEMOCRACY DEFICIT: TAMING GLOBALIZATION THROUGH LAW REFORM (NYU Press 2004).
ADMINISTRATIVE LAW IN A GLOBAL ERA (Cornell University Press 1992).
Articles and Book Chapters (selected)
Private Government and the Transparency Deficit (with Landyn W. Rookard), 71 ADMINISTRATIVE LAW REVIEW 101 (2019).
The Human Side of Public-Private Partnerships: From New Deal Regulation to Administrative Law Management (with Joseph Dugan) 102 IOWA L. REV. 883 (2017).
Globalization: Legal Aspects in INTERNATIONAL ENCYCLOPEDIA OF SOCIAL AND BEHAVIORAL SCIENCES (James Wright, ed.) MRW-ISB2@elsevier.com (2015).
Prison Privatization and Inmate Labor in the Global Economy: Reframing the Debate over Private Prisons, XLI FORDHAM URB. L.J. 355 (2014) (with Carol Greenhouse).
Globalization and the Privatization of Welfare Administration in Indiana, 20 IND J. GLOBAL LEGAL STUD. 377 (2013).
Privatization and Democracy: Resources in Administrative Law, in GOVERNMENT BY CONTRACT: OUTSOURCING AND AMERICAN DEMOCRACY (Martha Minow and Jody Freeman, eds.) (Harvard University Press 2009).
Areas of Expertise
Administrative law
Globalization