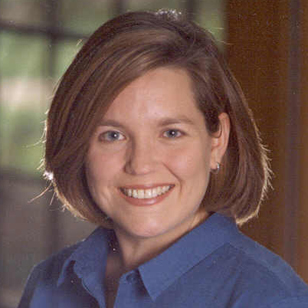 Email:

Phone:

(812) 855-4611

Location:

Jerome Hall Law Library 105C
Education
Saint Mary-of-the-Woods College B.A. 1990
Indiana University M.L.S 1995
Biography
Jennifer Morgan joined the Law Library staff in 1994, and after nearly six years as the head of circulation and patron services she was appointed government documents librarian in 2001. As government documents librarian, she is responsible for providing specialized reference service in the use of U.S. government documents and directing the Law Library's U.S. government depository program. As part of the public services team, Morgan provides reference assistance to law students and faculty, the greater IU community, and the general public. At the Law School, Morgan teaches Advanced Legal Research, teaches legal research in the Legal Research and Writing Program, and provides guest lectures on specialized legal research in other Law School classes. At IU's School of Informatics and Computing, Department of Information and Library Science, she teaches a course on government information. She is also an affiliated faculty member at the University of Washington's Information School, teaching a course on government publications.
Serving on local and national committees, Morgan is a member of the American Association of Law Libraries and its Government Documents Special Interest Section, INDIGO (Indiana Networking for Documents Information and Organizations), the Ohio Regional Association of Law Libraries, and Indiana University Librarians Association. She was appointed by the Director of the United States Government Publishing Office (GPO) to serve on the Depository Library Council for a three-year term (2020-23).
Morgan's research interests are in the areas of legislative history and electronic access to state and local government information.
Selected Works
Book Review, Herman, Edward and Theodora Belniak, Locating U.S. Government Information Handbook, 108 Law Library Journal 655, 672 (2016).
The Evolution of Government Documents, in LAW LIBRARIANSHIP IN THE TWENTY-FIRST CENTRY (Balleste, Roy, et al. eds., 2d ed. 2014).
CALI Lesson, Indiana Primary Resources (with C. Dabney), Center for Computer-Assisted Legal Instruction, 2010.