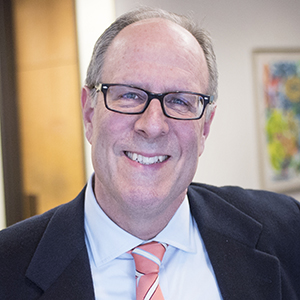 Email:

Phone:

(812) 855-0905

Location:

Lewis Building 203
Secretary Contact:

Name:

Connie Griffin

Phone:

812-855-2888

Email:
Education
Yale University B.A., summa cum laude, Phi Beta Kappa 1979
Yale Law School J.D. 1982
Georgetown University School of Foreign Service 1975-1977
Courses
Federal Habeas Litigation (B564)
Public Interest Externship Program (B547)
Advanced Appellate Advocacy (B568)
Background
Law Clerk, U.S. District Judge Edward Cahn, Philadelphia
Associate, Webster & Sheffield, New York, New York
Chief Counsel, Indiana Department of Human Services
Deputy Attorney General, Office of the Indiana Attorney General
Counsel to the President, Indiana State Bar Association
Indiana University Teaching Excellence Recognition Award
Indiana University Trustees' Teaching Award
Biography
Seth Lahn devotes his teaching to classroom and experiential courses that prepare students for careers as skilled, reflective practitioners. He joined the faculty in 1995, bringing an extensive background in both private practice and public service. An experienced advocate, he has first-chaired jury and bench trials across the state and argued multiple cases before the United States Court of Appeals for the Seventh Circuit, Indiana Supreme Court, and Indiana Court of Appeals. He has also litigated in federal courts in New York, New Jersey, and South Carolina.
In addition to his classroom teaching, Prof. Lahn leads the Inmate Legal Assistance Project, which assists residents of the Federal Correctional Center–Terre Haute with post-conviction relief and other matters through a U.S. Department of Justice contract, and supervises the Protective Order Project, in which Maurer students help clients pursue legal remedies for stalking and relationship violence.
In 2012 students of the LGBT Legal Project working with Prof. Lahn released More Than Just a Couple: 614 Reasons Why Marriage Equality Matters in Indiana, a comprehensive statutory survey of marriage-related rights and responsibilities, cited by U.S. Judge Richard Young in striking down Indiana's same-sex marriage ban, Baskin v. Bogan, 12 F. Supp. 3d 1144, 1161 (S.D. Ind.), aff'd, 766 F.3d 648 (7th Cir. 2014).
Prof. Lahn has received the Law School's Faegre Baker Daniels Pro Bono Publico and Leonard Fromm Public Interest awards as well as the District 10 Pro Bono award in memory of Fred. H. Gregory '53. He has served on the state bar association's Board of Governors and the Indiana Pro Bono Commission. In October 2013, state bar president Daniel Vinovich '90 awarded Seth a presidential citation for "exceptional contributions to the profession of law."