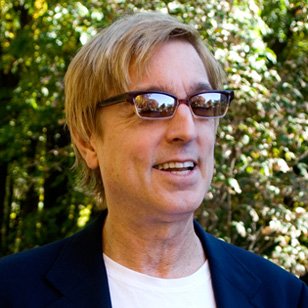 Email:

Phone:

(812) 855-3737

Location:

Baier Hall 264
Secretary Contact:

Name:

Rita Eads

Phone:

812-855-7272

Email:
Education
Haverford College B.A.
Harvard University M.A.
Harvard University Ph.D.
Yale University J.D.
Background
Associate, Ropes & Gray, Boston, Mass.
PhD in History, Harvard University
Biography
Before becoming a lawyer, Professor Conrad became a historian. In fact, Conrad still publishes as frequently in history journals as in law reviews.
At Harvard, his history dissertation was about a school of eighteenth-century philosophy that greatly influenced the American Founding, especially the framing of our federal Constitution and early Supreme Court jurisprudence. As a student at the Yale Law School, Conrad pursued the connections between his history background and legal scholarship. Since then his research has been supported by many preeminent fellowships at, for example, the Institute for Advanced Studies in Berlin, the Woodrow Wilson Program at the Smithsonian Institution, the National Humanities Center, and twice from the National Endowment for the Humanities.
At Indiana Law, Conrad teaches most of his courses from an outsider's perspective, specifically seeking to question critically the very authority of legalism, as an ethos and ideology of rule-following. This is true not only of his courses in American legal and constitutional history, but in family law, as well.
Drawing on his days as an associate at the law firm of Ropes & Gray in Boston, Conrad also teaches one course very much focused on training for the everyday practice of law: Remedies & Equity, a course he "tries to conduct as if [he] were the supervising partner in a law firm."
Although an avowed "left liberal," he has been closely associated with The Liberty Fund in Indianapolis. He also has a longstanding association with many gay, lesbian, bisexual, and transgendered support and advocacy organizations, both at Indiana University and in the greater Bloomington community.
Selected Works
Polite Foundation: Citizenship and Common Sense in James Wilson's Republican Theory, 1984 SUPREME COURT REVIEW 359 (Philip B. Kurland, et al., eds.) (University of  Chicago Press 1985).
Metaphor and Imagination in James Wilson's Theory of Federal Union, 13 LAW & SOC. INQUIRY, reprinted in 5 THE NEW AMERICAN NATION, 1775-1820, (Peter S. Onuf, ed.), 543-610 (Garland Publishing 1991).
The Constitutionalism of 'the Common-law Mind,' 13 LAW & SOC. INQUIRY 619 (1988).
James Wilson's 'Assimilation of the Common-law Mind,' 84 NW. U.L. REV 186 (1989).
L'Esprit de Holmes, 67 IND. L.J. 753 (1992).
Some Problems with 'Origins,' 16 S. ILL. U.L.J. 233 (1992).
Putting Rights Talk in Its Place: The Summary View Revisited," in JEFFERSONIAN LEGACIES 254 (Peter S. Onuf, ed.) (University Press of Virginia 1993).
The Rhetorical Constitution of 'Civil Society' at the Founding: One Lawyer's Anxious Vision, 72 IND L.J. 335 (1997).
Citizenship, in 1 THE BERKSHIRE ENCYCLOPEDIA OF WORLD HISTORY 345 (2005).
PFLAG, in 3 THE SOCIAL HISTORY OF THE AMERICAN FAMILY 1038 (Marilyn Coleman and Lawrence Ganong eds., Sage Publications 2014).