Faculty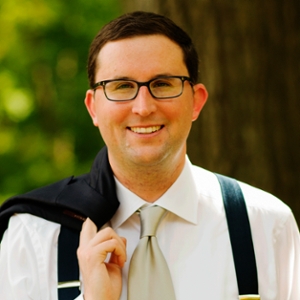 Faculty
James Boyd
Director of Communications
Education
Master of Public Affairs, Indiana University 2018
B.A., Indiana University 2002
Background
Former manager of external relations, Center for Applied Cybersecurity Research and Center for Law, Ethics, and Applied Research in Health Information, 2010-2014
Covered presidential campaign of Sen. Barack Obama, 2008
Winner, Story of the Year, Hoosier State Press Association, 2007
Biography
James Boyd is the director of communications for the Indiana University Maurer School of Law, working directly under Assistant Dean for Finance and Administration Ken Turchi. Boyd's responsibilities include media relations, internal and external communications, and marketing efforts, among others. He returned to the Law School in September 2014, having previously served as writer and editor and eventually director of marketing and communications for the school between 2008 and 2010. In addition to writing and editing, Boyd is skilled in graphic design, digital photography, and audio production.
Most recently Boyd served as manager of external relations for the IU Center for Applied Cybersecurity Research (CACR) and the Center for Law, Ethics, and Applied Research (CLEAR) in Health Information, where he oversaw public affairs and government relations for Distinguished Professor and C. Ben Dutton Professor of Law Fred H. Cate. At CACR Boyd oversaw the writing, editing, and production of Security Matters, an online video resource that brings practical cybersecurity techniques to a lay audience, in addition to varying responsibilities with The Privacy Projects, the Center for Trustworthy Scientific Cyberinfrastructure, and the Research and Education Network Information Sharing and Analysis Center (REN-ISAC). 
A 2002 graduate of the IU School of Journalism, Boyd reported for the Fort Wayne News-Sentinel and Bloomington (Ind.) Herald-Times for several years, earning multiple state and regional awards for criminal justice, political, and government news coverage. In early 2008, he was invited to travel with the presidential campaign of then-Senator Barack Obama, covering the future president's rise to prominence and his eventual victory in the Democratic primary and then general election. Boyd has interviewed Obama three times.
He received his MPA from Indiana University's
School of Public and Environmental Affairs
in 2018.