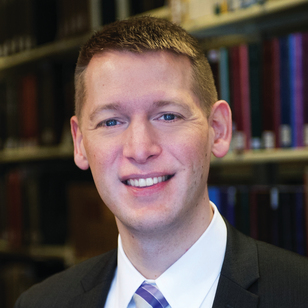 Email:

Phone:

(812) 856-5941

Location:

Baier Hall 328
Secretary Contact:

Name:

Molly Hayes

Phone:

812-855-8204

Email:
Education
Macalester College B.A. 1998
University of Minnesota Law School J.D. 2005
Biography
Professor Scott joined the Indiana University Maurer School of Law faculty in 2009. He teaches and writes on criminal law and procedure, federal courts and jurisdiction, and the separation of powers. Professor Scott's research examines structural and procedural interactions between the judicial branch and other branches of government, particularly in the criminal context. He has written extensively on criminal sentencing, an area where legislatures and executive agencies have sought to constrain the wide discretion historically enjoyed by judges. He also has studied efforts to influence judges indirectly, through the judicial appointments process, strategies for encouraging judicial retirements, and the semi-retirement program of senior judges.
After graduating from law school, Professor Scott clerked for Judge Michael W. McConnell of the United States Court of Appeals for the Tenth Circuit. He then served as a Bristow Fellow in the Office of the Solicitor General of the United States. Before joining the faculty, he worked for two years as an associate in the Supreme Court and appellate practice at O'Melveny & Myers LLP in Washington, D.C. He was associate dean for academic affairs from 2019-23.
Selected Works
Circumventing Standing to Appeal, 72 FLORIDA L. REV. (forthcoming 2020).
FEDERAL COURTS: CASES AND MATERIALS ON JUDICIAL FEDERALISM AND THE LAWYERING PROCESS (4th ed. 2017) (with Arthur Hellman, David Stras & Andrew Hessick).
Booker's Ironies, 47 U. TOLEDO L. REV. 695 (2016).
In Defense of the Finality of Criminal Sentences on Collateral Review, 4 WAKE FOREST JOURNAL OF LAW & POLICY 179 (2014).
Standing to Appeal and Executive Non-Defense of Federal Law After the Marriage Cases, 89 IND. L.J. 67 (2013).
The Skeptic's Guide to Information Sharing at Sentencing, 2013 UTAH L. REV. 345 (2013).
How (Not) to Implement Cost as a Sentencing Factor, 24 FED. SENT'G RPTR. 172 (2012).
Race Disparity Under Advisory Guidelines: Dueling Assessments and Potential Responses, 10 CRIMINOLOGY & PUBLIC POLICY 1129 (2011).
The Effects of Booker on Inter-Judge Sentencing Disparity, 22 FED. SENT'G RPTR. 104 (2009).
Inter-Judge Sentencing Disparity After Booker: A First Look, 63 STANFORD LAW REV.1 (2010).
Navigating the New Politics of Judicial Appointments, 102 NW. L. REV. 1869 (2008) (review essay) (with David R. Stras).
Are Senior Judges Unconstitutional?, 92 CORNELL L. REV. 453 (2007) (with David R. Stras).
Retaining Life Tenure: The Case for a "Golden Parachute," 83 WASH. U.L.Q. 1397 (2006) (with David R. Stras).
Areas of Expertise
Criminal law
Criminal procedure
Federal courts
Federal sentencing law