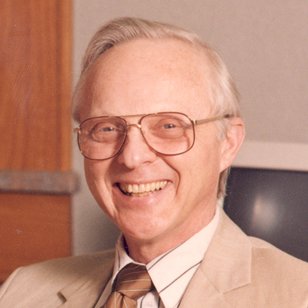 Email:

Phone:

(812) 856-0022

Location:

Baier Hall 341
Education
Harvard University A.B. 1958
Harvard University L.L.B. 1961
University of Michigan LL.M. 1967
Background
Teaching Associate, 1961-62, Northwestern University School of Law
Faculty, University of Arkansas School of Law, 1963-67
Biography
For over 30 years as a law professor at Indiana University, Professor Greenebaum's teaching and writing focused on dispute resolution and on the professional development of individuals, the organizations in which they work, and how the two relate to one another. His courses included Civil Procedure, Alternative Dispute Resolution, Mediation, Roles and Relations in Legal Practice, and Understanding Clinical Experience.
Pursuing his clinical interests, Greenebaum has served as a visiting social scientist at the Tavistock Institute of Human Relations and a visiting fellow at the Institute of Advanced Legal Studies at the University of London. He has published articles and clinical studies in a variety of law journals, and he has served on panels at scholarly conferences around the country.
He participated for many years in campus and university governance and served as president of the Bloomington Faculty Council and co-secretary of the University Faculty Council. In 2000, he was awarded both the W. George Pinnell Award for Outstanding Service and IU's Distinguished Service Award.
Since his retirement in 2000, Greenebaum has worked with the Community Justice and Mediation Center (CJAM) which provides community mediation and conflict resolution education for Bloomington and Monroe County His roles in CJAM include Board Member, Chair and Director of Programming, community mediation case manager, senior mediator, and trainer. Law students have participated in CJAM Mediation training programs and served on CJAM's mediator roster.
Selected Works
EDWIN H. GREENEBAUM, PROFESSOR OF LAW, INDIANA UNIVERSITY, 1968-2000. Bloomington: Indiana University School of Law, 2000.
UNDERSTANDING CLINICAL EXPERIENCE: THE CASE OF LEGAL EDUCATION. [S.l.: s.n.], 1981.
COPING WITH A TURBULENT ENVIRONMENT: DEVELOPMENT OF LAW FIRM TRAINING PROGRAMS. London: University of London, Institute of Advanced Legal Studies, Legal Skills Working Papers, 1991.
Is the Medium the Message?: A Discussion of Susskind's The Future of Law, 6 INTERNATIONAL JOURNAL OF THE LEGAL PROFESSION 197 (1999).
On Teaching Mediation, 1999 JOURNAL OF DISPUTE RESOLUTION 115 (1999). Development of Law Firm Training Programs: Coping with a Turbulent Environment, 3 INTERNATIONAL JOURNAL OF THE LEGAL PROFESSION 315 (1996).
Lawyers' Agenda for Understanding Alternative Dispute Resolution, 68 INDIANA LAW JOURNAL 771 (1993).
Coping With a Turbulent Environment: Development of Law Firm Training Programs, 10 THE JOURNAL OF PROFESSIONAL LEGAL EDUCATION 185 (1992).