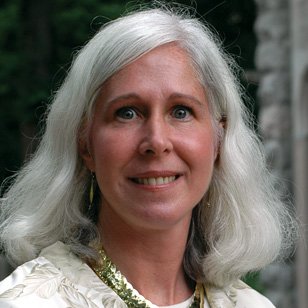 Email:

Phone:

(812) 855-6319

Location:

Henderson House
Secretary Contact:

Name:

Claire Liddell

Phone:

(812) 855-9755

Email:
Education
Harvard University B.A. 1982
Harvard University J.D. 1985
Background
Member, Phi Beta Kappa at Harvard University
Served on the board of editors for the Harvard Law Review
Clerk, Hon. Ruth Bader Ginsburg, U.S. Court of Appeals for the District of Columbia Circuit (1985-86)
Visiting Faculty, University of Paris II (Pantheon-Assas)
Visiting Fellow, Wolfson College, Cambridge University, UK
Visiting Fellow, European University Institute, Fiesole, Italy
Director, Maurer School of Law Center for Constitutional Democracy
Biography
Professor Williams is the author of Truth, Autonomy, and Speech: Feminist Theory and the First Amendment (NYU Press 2004). She is also the editor of two books on constitutional design: Constitutionalism and Social Difference in Pan Asia (Cambridge University Press 2013) and Constituting Equality: Gender Equality and Comparative Constitutional Law (Cambridge University Press, 2009) (paperback edition 2011). She has written numerous articles and book chapters on constitutional law, constitutional design, and feminist theory.
Professor Williams is actively engaged in advising constitutional reformers in several countries. She works with the ethnic minority groups in Burma —advising them on their on-going constitutional negotiations with government — and also with women's organizations in that country. She has advised the Law Reform Commission of Liberia on potential constitutional amendments. And she has worked with civil society groups in Libya to provide capacity building for leaders and to educate the public about constitutional drafting. She is currently developing programs with partners in Jordan, including the Constitutional Court.
At Indiana Law, Williams teaches courses on the First Amendment, feminist jurisprudence, and constitutional design. The constitutional design curriculum she is developing includes a course on the processes of constitution-making and one on the relationship between the constitution and the economy. She believes that the best lawyers do not conduct legal analysis in a vacuum. "We must train our students to think and argue clearly and critically," she says. "But at the same time, we must encourage them to bring their own values and experiences to bear on the legal issues they are studying. Law is a mirror in which we can read our character as a society, both as it presently exists and as we would ideally like it to be."
Selected Works
Books
CONSTITUTIONALISM AND SOCIAL DIFFERENCE IN PAN ASIA (Susan H. Williams, ed.) (Cambridge University Press 2013)
CONSTITUTING EQUALITY; GENDER EQUALITY AND COMPARATIVE CONSTITUTIONAL LAW (Susan H. Williams, ed.) (Cambridge University Press, 2009) (paperback edition 2011)
Articles and Book Chapters
Constitutional Reform and Women's Political Participation: Electoral Gender Quotas in Post-Arab Spring Egypt, Tunisia, and Jordan in FROM PARCHMENT TO PRACTICE (Tom Ginsburg and Aziz Huq, eds.) (forthcoming Cambridge University Press 2019)
Dialogic Democracy, Feminist Theory, and Women's Participation in Constitution-Making in WOMEN AS CONSTITUTION-MAKERS (Ruth Rubio-Marin and Helen Irving, eds.) (Cambridge University Press 2019)
Federalism and Gender Equality, 46 FEDERAL LAW REVIEW 491 (2018).
Legal Pluralism, Gender Equality and Parity of Participation: Constitutional Issues Concerning Customary Law in Liberia in GENDER PARITY AND MULTICULTURAL FEMINISM (Will Kymlicka and Ruth Rubio-Marin, eds.) (Oxford University Press 2018)
Religion, Custom, and Legal Pluralism in THE EDWARD ELGAR HANDBOOK ON CONSTITUTIONS AND GENDER (Helen Irving, ed. 2017).
Customary Law, Constitutional Law, and Women's Equality, in EN/GENDERING GOVERNANCE: FROM THE LOCAL TO THE GLOBAL (Kim Rubenstein and Katherine Young, eds.) (Cambridge University Press, 2016).
2013 Ruth Bader Ginsburg Lecture: Women and Judging: A Feminist Approach to Judging and the Issue of Customary Law, 36 THOMAS JEFFERSON L. REV. 25 (2013).
A Feminist View of Mercy, Judgment, and the "Exception" in the Context of Transitional Justice, in MERCIFUL JUDGMENT (Austin Sarat, ed.) (Cambridge University Press, 2012).
Gender Equality in Constitutional Design: An Overview for Sri Lankan Drafters, in THE SRI LANKAN REPUBLIC AT 40: REFLECTIONS ON CONSTITUTIONAL HISTORY, THEORY, AND PRACTICE (Asanga Welikala,ed.) (Center for Policy Alternatives 2012).
Democratic Theory, Feminist Theory, and Constitutionalism: The Challenge of Multiculturalism in FEMINIST CONSTITUTIONALISM (Beverly Baines, Daphne Barak-Erez., and Tsvi Kahane, eds.) (Cambridge University Press 2012).
Free Speech and Autonomy: Thinkers, Storytellers, and a Systemic Approach to Speech, 27 CONST.COMM. 399 (2011).
Democracy, Freedom of Speech and Feminist Theory: A Response to Post and Weinstein, 97 VA. L. REV. 603 (2011).
Areas of Expertise
Constitutional design
Feminist legal theory