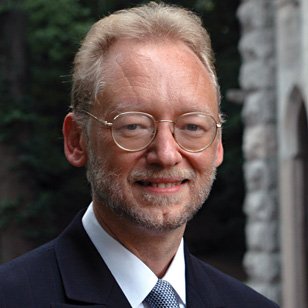 Email:

Phone:

(812) 855-6793

Location:

Henderson House
Secretary Contact:

Name:

Claire Liddell

Phone:

(812) 855-9755

Email:
Education
Haverford College B.A. 1982
Harvard University J.D. 1985
Courses
Advanced Constitutional Design
Burmese Constitutionalism
Comparative Indigenous Rights
Background
Clerk, Hon. Ruth Bader Ginsburg, U.S. Court of Appeals for the District of Columbia Circuit, 1985-86
Sarah Sears Prize, Harvard Law School 1985
Indiana University Distinguished Faculty Research Lecturer (2003)
Executive Director, Maurer School of Law Center for Constitutional Democracy
Biography
David C. Williams graduated magna cum laude from Harvard University, where he served on the Board of Editors for the Harvard Law Review. He is a popular lecturer on Native American people and on the Second Amendment. Winner of the Wallace Teaching Award and the Leonard D. Fromm Public Interest Faculty Award, Williams teaches constitutional law and Native American law. Williams has taught at the University of Paris and lectured around the world. He was a member of the faculty of law at the University of Cambridge and a fellow at that university's Wolfson College. He was also a fellow at the European University Institute in Fiesole.
A noted constitutional law scholar, Williams has written widely on constitutional design, Native American law, the constitutional treatment of difference, and the relationship between constitutionalism and political violence. He is the author of The Mythic Meanings of the Second Amendment: Taming Political Violence in a Constitutional Republic (Yale University Press, 2003). He is also co-editor and primary author of Designing Federalism in Burma (UNLD Press 2005), which is widely read in the Burma democracy movement.
As Executive Director of the Center for Constitutional Democracy, Williams consults with a number of reform movements abroad. He advises many elements of the Burma democracy movement on the constitutional future of that country. He is a consultant to the government of Liberia on its constitutional revision process and has helped to write Liberia's law reform and anti-corruption statutes. He is also the primary author of the first treatise on the meaning of the Liberian constitution (forthcoming). More recently, he has become a constitutional advisor to the Democratic Party of Vietnam to help the party find ways to work with the government of Vietnam for peaceful reform.
Selected Works
What's So Bad About Burma's 2008 Constitution? A Guide for the Perplexed, in LAW, SOCIETY, AND TRANSITION IN MYANMAR (ed. Melissa Crouch)(Hart Publishing 2017).
A Second Panglong Conference:  Burmese Federalism for the Twenty-First Century, in CONSTITUTIONALISM AND LEGAL CHANGE IN MYANMAR (ed. Andrew Harding) (Hart Publishing 2017).
The Fate of Armed Resistance Groups After Peace, 1 INDIANA JOURNAL OF CONSTITUTIONAL DESIGN 1 (2016).
Cracks in the Firmament of Burma's Military Government: From Unity Through Coercion to Buying Support, 32 THIRD WORLD QUARTERLY, Issue 7 (2011) 1199.
Ethnicity, Elections, and Reform in Burma, GEORGETOWN J. INTL. RELS. (Winter/Spring 2010) 99.
LIBERIAN CONSTITUTIONAL LAW: A TREATISE (with Jallah Barbu) (published electronically 2010).
La Situation juridique des Amérindiens des États-Unis, in LES COLLECTIVITÉS FRANÇAISES D'AMÉRIQUE AU CARREFOUR DES INSTITUTIONS (La Documentation Française (2006).
DESIGNING FEDERALISM FOR BURMA (National Reconciliation Program 2005) (with Lian Sakhong and Susan Williams).
THE MYTHIC MEANINGS OF THE SECOND AMENDMENT: TAMING POLITICAL VIOLENCE IN A CONSTITUTIONAL REPUBLIC (Yale University Press 2003).
Legitimation and Statutory Interpretation: Conquest, Consent, and Community in Federal Indian Law, 80  VA. L. REV. 403 (1994).
Civic Republicanism and the Citizen Militia: The Terrifying Second Amendment, 101 YALE L.J. 551 (1991).
Areas of Expertise
Burmese constitution
Constitutional design
Constitutional law
Second Amendment