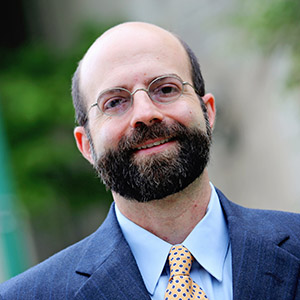 Email:

Phone:

(812) 855-0466

Location:

Baier Hall 333
Secretary Contact:

Name:

John Bunck

Phone:

812-856-3132

Email:
Education
University of Notre Dame B.A. 1998
University of Notre Dame J.D 2001
Biography
Joseph A. Tomain is a Senior Lecturer at the Maurer School of Law where he teaches Information Privacy Law I and II, Contracts, and Internet Law. Tomain has extensive experience in practice, teaching, and scholarship on privacy and free speech rights, particularly in online environments. In addition to his role as Senior Lecturer, Tomain is Director of the Law School's Cybersecurity and Information Privacy Law Program. He is also a Senior Fellow at IU's Center for Applied Cybersecurity Research (CACR). His contributions to the CACR include examining the relationship, and often competing interests, between speech and privacy rights, as well as the cybersecurity implications that must be considered when assessing online privacy.

Tomain's practical experience includes serving as a civil litigation attorney at Frost Brown Todd, with an emphasis on media law; and, providing in-house legal services to a major media company as Senior Media Counsel. His academic experience includes serving as a Visiting Assistant Professor at the University of Louisville Brandeis School of Law, and an adjunct faculty member at Georgia State University College of Law and the University of Georgia School of Law. His articles have been published in several law journals, including Drake Law Review, Michigan State Law Review, and the University of Cincinnati Law Review.

Currently, Tomain is co-editor of Communications Lawyer, which is published by the American Bar Association Forum on Communications Law. Previously, he served as Chair of the Ohio State Bar Association's Media Law Committee. His civic contributions include serving as a Team Leader for HeadCount, a non-profit, non-partisan voter registration organization; and, President of the Notre Dame Club of Greater Cincinnati.

Tomain received his undergraduate degree in Government and International Relations at the University of Notre Dame, and his J.D., cum laude, at the University of Notre Dame Law School.
Selected Works
"The Virus of Liberty": John Perry Barlow, Internet Law, and Grateful Dead Studies, 5 Grateful Dead Studies 14 (2021/2022)
Teaching Information Privacy Law, 59 Washburn L.J. 445 (2020)
Big Data and the Fourth Estate: Protecting the Development of News Media Monitoring Databases,12 Bus. & Tech. L. 53 (2016).
Online Privacy and the First Amendment: An Opt-In Approach to Data Processing, 83 U. Cin. L. Rev. 1 (2014).
Advancing Technology and Aging Democracy in FREE SPEECH IN AN INTERNET ERA (C.P Walker and R.L. Weaver, Eds.). Durham, NC: Carolina Academic Press, 2013.
First Amendment, Fourth Estate, and Hot News: Misappropriation Is Not a Solution To The Journalism Crisis, 2012 Mich. St. L. Rev. 769 (2012).
Cyberspace is Outside the Schoolhouse Gate: Offensive, Online Student Speech Receives First Amendment Protection, 59 Drake L. Rev. 97 (2010).
Areas of Expertise
First Amendment
Internet law
Privacy law