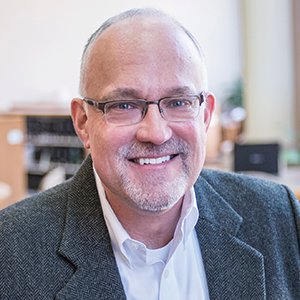 Email:

Phone:

(812) 855-1775

Location:

Baier Hall 263
Secretary Contact:

Name:

Rita Eads

Phone:

(812) 855-7272

Email:
Education
Indiana University A.B.
University of Michigan J.D.
Background
Recipient of IU Trustees Teaching Award, 2017
Has litigated in federal and state courts at all levels, including briefs and oral argument in the U.S. Supreme Court
Former attorney with the global law firm Mayer Brown LLP
Clerked for the Hon. Terence T. Evans, U.S. Court of Appeals for the Seventh Circuit
Magna cum laude graduate, University of Michigan Law School
Biography
Steve Sanders teaches Constitutional Law, Family Law, Constitutional Litigation (the law of Section 1983 actions for constitutional torts), Conflict of Laws, and seminars on constitutional interpretation and judicial review. His scholarship focuses on questions arising out of the Fourteenth Amendment's guarantees of equal protection and due process, with a special focus on issues affecting LGBTQ persons and same-sex couples. His work has been cited by, among others, The New Yorker, The Atlantic, The Washington Post, federal district court opinions, and briefs to the U.S. Supreme Court and numerous other courts. He has been designated a Henry H.H. Remak Distinguished Scholar by IU's Institute for Advanced Study, and has been recognized with an IU Trustees Teaching Award and by vote of the Law School's students as "Outstanding Interactive Professor."
Sanders began his career as an administrative staff member at IU Bloomington, serving as assistant to the chancellor and assistant dean of the College of Arts Sciences. He then earned his J.D. from the University of Michigan, magna cum laude, where he was an articles editor on the law review and received the Bates Memorial Scholarship, the law school's highest award to graduating seniors. He clerked for the Hon. Terence T. Evans of the 7th U.S. Circuit Court of Appeals.
Sanders practiced for four years with the Supreme Court and appellate litigation group at Mayer Brown LLP in Chicago, where he became the firm's most-junior attorney to present a U.S. Supreme Court argument in a paid client matter. Before coming to Indiana, he taught at the University of Chicago Law School as a lecturer and at Michigan Law as a visiting assistant professor.
In addition to his scholarship and teaching, Sanders has participated in groundbreaking litigation. On behalf of the Human Rights Campaign, he co-authored an amicus brief to the U.S. Supreme Court in Obergefell v. Hodges (2015), which established nationwide marriage equality for gays and lesbians. A case he litigated in the Indiana Court of Appeals in 2013 led to the first published opinion by any court in the United States holding that a spouse's gender transition did not affect the validity of an existing marriage. He has represented the ACLU, the American Association of University Professors, and groups of scholars and scientists as amici curiae in the U.S. Supreme Court, two federal courts of appeals, and three state supreme courts.
Sanders's writing has appeared in The New York Times, The Huffington Post, and SCOTUSBlog, among many other print and online outlets. He has appeared on MSNBC and public radio's To the Point, is a regular legal analyst for Bloomberg Radio, and is frequently quoted by print and online news media about matters of constitutional law, LGBTQ rights, and the Supreme Court.
Areas of Expertise
Civil rights
Constitutional law
Family law
LGBT issues
US Supreme Court