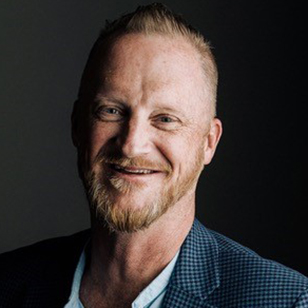 Email:

Phone:

(812) 856-2809

Location:

Lewis Building 302
Education
Indiana University B.A. 1988
Indiana University Maurer School of Law J.D. 1992
Indiana University Kelley School of Business M.B.A. 1992
Background
Certified Civil Mediator, State of Indiana
Partner, Bose McKinney & Evans, Indianapolis, IN, 2000-2005
2009 Trustees Teaching Award, Indiana University Maurer School of Law
Biography
At Maurer Law, Professor Need stresses the importance of skills-based, practical learning for the students across a variety of courses and programs. Professor Need directs the Elmore Entrepreneurship Law Clinic, a live client clinic focusing on start-up ventures and other small businesses, and he teaches the classroom component of the clinical course. Fourth-year joint JD+MBA students and third-year law students have the unique opportunity to assist ventures with legal issues including formation, funding, contracts, and more. Clinic students work in teams on actual business formation, planning, and strategy issues in a multi-disciplinary setting.

Professor Need focuses on the intersection of law and business. He teaches two different sections of Transactional Drafting, one focusing on acquisitions and one focusing on mixed-use real estate. In addition, he teaches and trains Maurer students as well as other graduate students across campus to prepare for and participate in extra-curricular transactional competitions at the national level, including the invite-only The Closer and the Venture Capital Investment Competition. In addition, Professor Need authors and organizes Maurer's internal Transactional Negotiation Competition.

Prior to joining Indiana Law, Professor Need spent 13 years in private practice, representing businesses of all sizes. He spent the last five years of his private practice as a partner at Bose McKinney & Evans in Indianapolis, where he represented personal clients with their business needs while also assisting firm clients in a broad range of business litigation areas. Following private practice, he served as general counsel for a former corporate client. He is a certified civil mediator. An alumnus of IU's joint JD+MBA program, Need is also the faculty director of the Law School's JD+MBA programs, both internally with the IU Kelley School of Business and in Maurer's unique JD+MBA in conjunction with the Sungkyunkwan Graduate School of Business in Seoul, South Korea.

Need is a recipient of the Trustees' Teaching Award at the Law School and previously served as an adjunct professor at the Kelley School of Business, where he received the Excellence in Teaching Award. He has taught commercial law in the Sungkyunkwan MBA program in Seoul, South Korea. He also serves as the Venture Legal Analyst in Residence for IU Ventures, the IU-based entity that serves the IU-affiliated entrepreneurial ecosystem through investing in IU-affiliated startups and teaching entrepreneurship skills across campus.