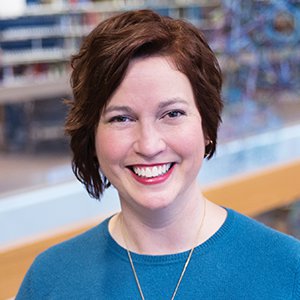 Email:

Phone:

(812) 855-4809

Location:

Baier Hall 022
Education
University of Tennessee at Martin B.A. 1992
Southern Illinois University M.A. 1999
Indiana University School of Law J.D. 2006
Indiana University Ph.D. 2009
Biography
Catherine Matthews joined the Indiana Law staff after working for the Law School's Office of Student Affairs as a program consultant and for Indiana University's Office of General Counsel. She served as director of student services for four years before becoming assistant dean of student affairs in 2011.
As a law student, she served on four faculty committees; participated in a number of student groups, including the Feminist Law Forum, for which she served as president; and worked as a research assistant for three law professors. She also served as a practice group advisor, student affairs fellow, admissions tour guide, and teaching assistant for the graduate legal writing program. She interned for Judge John D. Tinder of the Southern District of Indiana, clerked for a year at IU's Office of General Counsel, and was review editor of the Federal Communications Law Journal. Earning her Ph.D. in higher education at Indiana University, she wrote her dissertation on issues of tort liability for colleges and universities.
Prior to entering law school, Matthews gained extensive teaching experience, primarily at the university level. A proud Tennessean, she moved from her home state to South Korea, where she taught English. After returning to the United States, she has taught academic writing, critical reading and reasoning, and legal issues in higher education. In addition to her administrative duties, she teaches two courses at the law School.
Matthews is a member of the Indiana Bar, the executive committee of the Association of American Law Schools Student Services Section; the Indiana Pro-Se Litigant Committee, and Alpha Gamma Delta fraternity.