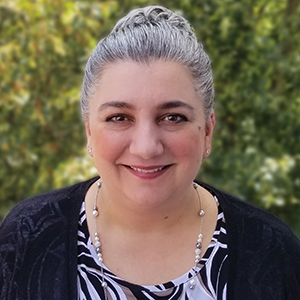 Email:

Phone:

(812) 855-6149

Location:

Baier Hall 336
Education
Bryn Mawr College A.B. 1987
New York University School of Law J.D. 1990
New York University School of Law LL.M. 1993
Courses
Tax Policy Colloquium (B526)
Background
One of the 10 most frequently cited tax scholars, 2010-2014, according to Brian Leiter's Law School Reports
American Bar Association Section of Taxation, Tax Policy and Simplification Committee, Vice-Chair, July 2017 to present
Member, American Law Institute, 2018–
Indiana University Overseas Conference Grants for European Association of Tax Law Professors (EATLP) meetings, 2014 (Istanbul) and 2015 (Milan)
Recipient, Leon H. Wallace Teaching Award, 2012
Elected Fellow of the American College of Tax Counsel, 2011
Member, Executive Committee, Tax Section of the Association of American Law Schools
Member, Board of Directors, National Tax Association, November 2009 to November 2012
Received IU Maurer School of Law Trustees' Teaching Award, April 2009
Chair, Teaching Taxation Committee of A.B.A. Section of Taxation, July 2007 to June 2009
Member, Green Bag Almanac & Reader, Board of Advisors
Received New York University School of Law Alumni Association Legal Teaching Award, April 2005
Received American Tax Policy Institute research grant for tax compliance project, August 2002
Received her LL.M. from New York University School of Law, where she was a student editor for Tax Law Review
Earned her J.D. cum laude in 1990 from New York University School of Law, where she was a note and comment editor of the N.Y.U. Law Review and was elected to the Order of the Coif
Received her A.B. cum laude in 1987, with honors in her major, from Bryn Mawr College
Biography
Professor Lederman joined the Maurer faculty in 2004. In 2015, she spent the fall as a visiting professor at the University of Chicago. In 2005, she received the New York University School of Law Alumni Association Legal Teaching Award; in 2009, she received a Trustees' Teaching Award from the Maurer School of Law; and in 2012, she received its Leon H. Wallace Teaching Award. Before joining the Indiana Law faculty, Lederman spent 10 years teaching elsewhere, most recently at George Mason University School of Law, where she was recognized by George Mason University for excellence in teaching in 2001. She spent the 2002-2003 academic year at the University of Texas School of Law as a visiting professor. She also regularly teaches a short course in U.S. Tax Law at the University of Navarra.
From 1990-1992, Lederman practiced law as an associate at the New York office of White & Case. From 1993 to 1994, she served as an attorney-advisor to Judge David Laro of the United States Tax Court.
Lederman teaches income tax, corporate tax, tax policy colloquium, and a seminar in tax procedure. Her research interests include policy issues in the areas of federal income tax law (individual and corporate), tax controversies, and tax administration. Her work often draws upon law-and-economics insights, and has included empirical analyses of outcomes in U.S. Tax Court cases.
Lederman has written numerous articles, and she presents her work regularly at conferences and workshops. She has co-authored a casebook on tax controversies and a student guide to corporate taxation. She is a Vice-Chair of the ABA Section of Taxation Tax Policy and Simplification Committee. She is also a past chair of the executive committee of the Tax Section of the Association of American Law Schools, and, in 2012, completed a term as a member of the Board of Directors of the National Tax Association. She was an associate editor of the ABA Section of Taxation NewsQuarterly from 2002-2015 and, in 2009, completed a two-year term as chair of the Section's Teaching Taxation Committee.
In The Media
Featured in "Spotlight on tax professor Leandra Lederman," Bloomberg ( 06-18-2021 )
Quoted in "Top 1% of earners don't pay taxes on one-fifth of income, study finds," Marketplace ( 03-23-2021 )
Quoted in "Georgia republicans reintroduce judicial deference bill," Tax Notes ( 02-23-2021 )
Quoted in "Here's how your taxes would change if Schumer's call for $50,000 student loan forgiveness is adopted," CNBC ( 12-08-2020 )
Quoted in "Student loan forgiveness may come with a tax bomb. How lawmakers might fix it," CNBC ( 11-24-2020 )
Quoted in "Here's what's ahead for President-elect Biden's tax plan," CNBC ( 11-10-2020 )
Interviewed in "Millions of people may still be eligible to receive one-time pandemic relief checks," Marketplace ( 11-09-2020 )
Interviewed in "IU tax professor talks about how millionaires can avoid paying taxes," WEHT WTVW ( 09-29-2020 )
Quoted in "SCOTUS case denial is Treasury's win in tax rule scrutiny era," Bloomberg Tax ( 06-24-2020 )
Quoted in "Lawmakers have a right to Trump's returns--or do they?," Tax Notes Today ( 05-20-2020 )
Quoted in "Coronavirus shines light on limited access to tax court docs," Tax Notes Today ( 03-19-2020 )
Quoted in "A dad and daughter stole millions from the IRS. Here's how often such fraud happens," South Florida Sun Sentinel ( 01-06-2020 )
Interviewed about "More transparency and less opportunity the key to avoid tax evasion," Universidad de Navarra (Spain) ( 11-18-2019 )
Quoted in "US tax compliance holds flat at 86%," The Wall Street Journal (sub. req.) ( 09-26-2019 )
Selected Works
Congressional Testimony
Publications