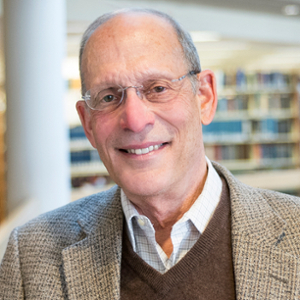 Email:

Phone:

Location:

Baier Hall 327
Secretary Contact:

Name:

Molly Hayes

Phone:

812-855-8204

Email:
Education
University of Texas B.A. 1964
University of Illinois M.A. 1968
University of Texas J.D. 1971
New York University M.S.ES. 1977
Courses
Seminar in Intellectual Property (L730)
Background
Associate, Haseltine Lake & Waters, New York 1976
Attorney, U.S. Patent and Trademark Office, 1972-74
Attorney, U.S. Copyright Office, Washington, D.C., 1977-78
International Executive Committee, Association Littéraire et Artistique Internationale
Member, American Intellectual Property Law Association (AIPLA)
Member, International Association for the Advancement of Teaching and Research in Intellectual Property (ATRIP)
Biography
Professor Leaffer, formerly the Anderson-Fornoff Professor of Law and Values at the University of Toledo College of Law, is an internationally known intellectual property law scholar. He received his JD at the University of Texas and his LLM in Trade Regulation at New York University Law School.
At Indiana since 1997, Leaffer teaches Copyright Law, Trademark Law, Intellectual Property Survey, and International Intellectual Property. He is the author of three books and numerous articles, including the best-selling treatise, Understanding Copyright Law, now in its fifth edition. Leaffer is also the author of Copyright Law: Cases and Materials, 8th edition and International Treaties on Intellectual Property, 2d edition. His current research focuses on the interplay of intellectual property law in a global marketplace.
Before becoming a full-time teacher, he practiced trademark law with American Home Products Corp. and the firm of Haseltine Lake & Waters in New York. He also has served as attorney-advisor to the U.S. Patent and Trademark Office and the U.S. Copyright Office.
Leaffer is a popular speaker in both the United States and Europe on all areas of intellectual property law, and has been honored as both a scholar and lecturer. He currently serves on the international executive committee of the Association Littéraire et Artistique Internationale, a non-governmental institution based in Paris, that promotes the rights of authors worldwide.
Selected Works
Understanding Copyright Law, 7th ed. (Carolina Academic Press 2019).
"Fair use comme utilisation transformatrice : son évolution et son avenir aux Etats-Unis", 73 Propretés Intellectuelles 17 (2019).
"Cumulative IP Protection in U.S. Intellectual Property Law," in Overlapping Intellectual Property Rights, (Gioacchino Onorati editore 2018).
Sheldon Halpern and the Right of Publicity, 78 OHIO STATE LAW JOURNAL 273 (2017).
COPYRIGHT LAW, 10th ed. (with Craig Joyce, et al.). Newark: LexisNexis, 2016.
UNDERSTANDING COPYRIGHT LAW, 6th ed. Durham, NC: Carolina Academic Press, 2014.
INTERNATIONAL INTELLECTUAL PROPERTY, Aspen Publishing (2013).
A Twenty-Year Retrospective on United States Trademark Law in Ten Cases, 23 FORDHAM INTELLECTUAL PROPERTY, MEDIA & ENTERTAINMENT LAW JOURNAL 655 (2013).
GREY MARKETS AND STATUS GOODS, Juris Publications (2012).
The Lanham Act: A Twenty Year Perspective, 81 FORDHAM LAW REVIEW (2012).
Lettre d'Amérique - L'importance de la session 2010-2011 de la Cour suprême des Etats-Unis, 40 PROPRIETES INTELLECTUELLES 58 (2011).
Book Review. Walter, European Copyright Law: A Commentary, 58 JOURNAL OF THE COPYRIGHT SOCIETY OF THE U.S.A. 737 (2011).
American Copyright Law Since 1945, in A HISTORY OF THE BOOK IN AMERICA vol. 5 (David Paul Nord, Joan Shelly Rubin, and Michael Schudson, Eds.). Chapel Hill: University of North Carolina Press, 2009.
The Right of Publicity: A Comparative Perspective, 70 ALBANY LAW REVIEW 1357 (2007).
COPYRIGHT LAW: CASES AND MATERIALS, 7th ed. (with Craig Joyce, et al.). Newark: LexisNexis, 2006.
Sixty Years of the Lanham Act, the Decline and Demise of Monopoly Phobia in Intellectual Law and Policy, Hansen. Ed., Queen Mary College Studies in Intellectual Property, (Edward Elgar, 2006).
UNDERSTANDING COPYRIGHT LAW, 4th ed. (2005).
INTERNATIONAL TREATIES ON INTELLECTUAL PROPERTY (2d Ed. 1997).
The Uncertain Future of Fair Use in a Global Information Marketplace, 62 Ohio St. L. J. 849 (2001).
Les journalistes pigistes a l'ère numérique: réflexions sur l'affaire Tasini, c. New York Times, 12 Les Cahiers De Propriété Intellectuelle 449 (2000).
Domain Names, Globalization, and Internet Governance, 6 INDIANA JOURNAL OF GLOBAL LEGAL STUDIES, 139 (1999).
Protecting American Intellectual Property Abroad: Toward a New Multilateralism, 76 IOWA L. R. 273 (1991).
Areas of Expertise
Intellectual property law