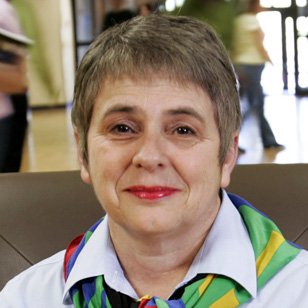 Email:

Phone:

(812) 855-6318

Location:

Baier Hall 266
Secretary Contact:

Name:

Addison Mummert

Phone:

(812) 855-6238

Email:
Education
Mount Holyoke College A.B. 1971
University of Washington J.D. 1974
Background
Earned her A.B. cum laude from Mount Holyoke College
Received her J.D. from the University of Washington, where she served on the board of editors for the Washington Law Review
Attorney-Advisor, Federal Trade Commission Bureau of Consumer Protection, Washington, D.C. and Seattle, Washington (1974-1988)
Reporter, Standing Committee on Payments Systems, Permanent Editorial Board for the Uniform Commercial Code (2003-present)
Elected member, American Law Institute (2000-present)
Member, American Bar Association liaison to the Money Services Act Drafting Committee
Faculty Supervisor and Instructor, Washington DC Semester Program (Fall 2013-present).
Reporter, Uniform Regulation of Virtual Currency Business Act, Uniform Law Commission (2015-present)
Biography
Professor Hughes is a dedicated and dynamic teacher, and for her enthusiastic focus on students she was honored with the Law School's Leon Wallace Teaching Award in 1993 and the graduating class's Gavel Award in 1996, 1997, and 2000. Her courses include Sales, Negotiable Instruments, Secured Transactions, and Banking Law, and she also supervises the semester externship program in Washington, DC.
Hughes is also a nationally recognized expert on payment systems (domestic, international, Internet banking, smart cards, wire transfers, checks, embezzlement, and credit cards); public and private methods to deter, detect, and prosecute domestic and international money laundering; and consumer protection and financial privacy.
She is a member of the American Bar Association's Cyberspace Law Committee (where she co-chairs the Working Group in Electronic Payment Services), and of the Business Law, Antitrust and International Law Sections. In the ABA Business Law Section, she focuses on the areas of electronic commerce, payments systems, and the uniform commercial code.
Selected Works
Books
RADIO FREQUENCY IDENTIFICATION DEVICES, NEAR-FIELD COMMUNICATIONS, AND MOBILE PAYMENTS — A GUIDE FOR LAWYERS (Curator, General Editor, and Contributor, American Bar Association, July, 2013 with second and third printing 2014).
RESPONDING TO NATIONAL SECURITY LETTERS: A PRACTICIONER'S GUIDE, co-authored with David P. Fidler, American Bar Association, March 2009.
Articles and Book Chapters
Developments in the Laws Affecting Electronic Payments and Financial Services (with Tom Kierner and Stephen T. Middlebrook), 75 BUS. LAW. (Winter 2019-2020).
Property, Agency, and the Blockchain: New Technology and Longstanding Legal Paradigms, 65 WAYNE L. REV. 1 (2019).
Conceptualizing the Regulation of Virtual Currencies and Providers: Friction Points in State and Federal Approaches to Regulating Providers of Payments Execution and Custody Services and Products in the United States, 67 CLEV. ST. L. REV. 43 (2019).
More Steps Toward Fully Electronic Interbank Check Collection and Return: Amendments to Federal Reserve Board Regulation CC and and a Regulatory Resolution of a Circuit Court Split, 48 UNIFORM COMMERCIAL CODE LAW JOURNAL 399 (2019).
Above, Beyond, and Around the ABA's 2012 Model Rules of Professional Conduct: Growing On- and Off-shore and Low-tech Challenges for U.S. Lawyers and Law Firms Using Cloud Computing, in CLOUD 3.0: DRAFTING AND NEGOTIATING CLOUD COMPUTING AGREEMENTS. Chicago: American Bar Association, 2019.
Developments in the Law Affecting Electronic Payments and Financial Services(with Stephen T. Middlebrook and Tom Kierner), 74 BUS. LAW. 267 (2018/19).
Historical Substitutes for Legal Tender: Implications for the Regulation of Virtual Currencies (with Stephen T. Middlebrook) in RESEARCH HANDBOOK ON ELECTRONIC COMMERCE LAW, John A. Rothschild, ed. (Edward Elgar Press, 2016).
Advancing a Framework for Regulating Cryptocurrency Payments Intermediaries,32 YALE J. REG. 495 (Summer June 2015) (invited article designated as the feature article in this volume), with Stephen T. Middlebrook.
Did the National Security Agency Destroy the Prospects for Confidentiality and Privilege When Lawyers Store Clients' Files in the Cloud – and, What, if Anything, Can Lawyers and Law Firms Realistically Do in Response?  41 N. KY. L. REV. 405 (2014).
Regulating Cryptocurrencies in the United States: Current Issues and Future Directions, 40 WM. MITCHELL L. REV. 813 (2014) (with Stephen T. Middlebrook).
Privacy and Data Security and Virtual Currencies: A Complex of Domestic and Foreign Compliance Standards and Issues to Consider, 13 PRIV. & SEC. LAW REPT. 1933 (Nov. 2014).
Did New York State Just Anoint Virtual Currencies by Proposing to Regulate Them, or Will Regulation Spoil Them for Some? 71 WASH. & LEE L. REV. ONLINE 51 (2014).
Red Skies in the Morning – Professional Ethics at the Dawn of Cloud Computing, 38 WM. MITCHELL L. REV. 111 (2011) (with Roland L. Trope).
Payments Data Security Breaches and Oil Spills: What Lessons Can Payments Security Learn from the Laws Governing Remediation of the Exxon Valdez, Deepwater Horizon, and Other Oil Spills? 5 BROOK. J. CORP. FIN. & COM. L. 111 (Nov. 2010).
Areas of Expertise
Banking law
Consumer protection law
Virtual currencies