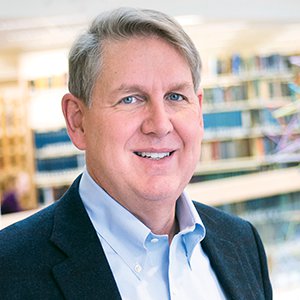 Email:

Phone:

(812) 856-1788

Location:

Baier Hall 255
Education
Case Western Reserve University B.A. 1997
University of Chicago J.D. 2001
Background
Earned his B.A. magna cum laude from Case Western University
Received his J.D. with honors from the University of Chicago, where he was comment editor of the University of Chicago Law Review
Winner, 2006 Leon H. Wallace Teaching Award
Co-Principal Investigator, Effect of Law School Racial Preferences on Minority Bar Performance, Searle Freedom Trust, July 2007 ($1.2 million) (grant administered through UCLA School of Law)
Co-Principal Investigator, The Production, Consumption and Content of Legal Scholarship: A Longitudinal Analysis, Law School Admissions Council (LSAC), Dec. 2006 ($159,611) (served as lead contact; grant administered through Indiana University)
Principal Investigator, Speed as a Variable on Law School Exams and the LSAT, Law School Admissions Council (LSAC), Dec. 2002 ($67,000)
Faculty Organizer and founder, JD/LLM Socctoberfest (2003-07)
Founding Director, Milt and Judi Stewart Center on the Global Legal Profession
Biography
Professor William Henderson joined the faculty in 2003 and now serves as the Stephen F. Burns Chair on the Legal Profession. His research focuses primarily on the empirical analysis of the legal profession and has appeared in leading legal journals, including the Stanford Law Review, the Michigan Law Review, and the Texas Law Review.  Professor Henderson regularly publishes articles in The American Lawyer, The ABA Journal, and The National Law Journal.  His observations on the legal market are also frequently quoted in the mainstream press, including the New York Times, Wall Street Journal, Los Angeles Times, Atlantic Monthly, The Economist, and National Public Radio.
Based on his research and public speaking, Professor Henderson was included on the National Law Journal's list of The 100 Most Influential Lawyers in America (complied every ten years).  In 2015 and 2016, he was named the Most Influential Person in Legal Education by The National Jurist magazine.
In addition to his research and teaching, Professor Henderson has participated in several legal innovation initiatives:
2018 to present: Co-founder of the Institute for the Future of Law Practice (IFLP, "i-flip"), a nonprofit that designs and delivers curricula and training for T-shaped legal professions (i.e., law combined with data, process, technology, design principles, and business).
2017 to present: Founder and editor of Legal Evolution, an online applied research publication focused on successful legal industry innovation.
2010-2016: Co-founder of Lawyer Metrics, an applied research company that helps lawyers and law firms use data to make better operational and strategic decisions. Lawyer Metrics (now LawyerMetrix) was acquired by AccessLex Institute in 2015. 
In 2018, Professor Henderson was commissioned by the State Bar of California to write a legal market landscape report, which has been relied upon by the State Bar Trustees and bar authorities in other jurisdictions as they evaluate possible changes to the ethics rules that regulate lawyer and shape the modern legal marketplace.
Selected Works
The Institute for the Future of Law Practice: A New Narrative for Legal Education and the Legal Profession, PD Quarterly (Nov. 2019)
LEGAL ETHICS, PROFESSIONAL RESPONSIBILITY, AND THE LEGAL PROFESSION (with Charles G. Geyh, et.al.). St. Paul, MN: West Academic Publishing, 2018.
Innovation Diffusion in the Legal Industry, 122 DICKINSON LAW REVIEW 395 (2018).
Legal Market Landscape Report, Commissioned by the State Bar of California (July 2018).
The Changing Economic Geography of Large U.S. Law Firms, 16 J. of Econ. Geo. 1235 (2016) (with Arthur Alderson).
Solving the Legal Profession's Diversity Problem, PD Quarterly (Feb. 2016)
From Big Law to Lean Law, 3 INT'L REV. L & ECON. (2013).
A Blueprint for Change, 40 PEPP. L. REV 461 (2013).
Law Firm Strategies for Human Capital, in STUDIES IN LAW, POLITICS, AND SOCIETY (Austin Sarat, ed.) (2012).
Three Generations of U.S. Lawyers: Generalists, Speicalists, Project Managers , 70 MD. L. REV 1 (2011).
An Empirical Analysis of Lateral Lawyer Trends from 2000 to 2007: The Emerging Equilibrium for Corporate Law Firms (with Leonard Bierman), 22 GEORGETOWN JOURNAL OF LEGAL ETHICS (2009).
The Elastic Tournament: A Second Transformation of the Big Law Firm (with Marc Galanter), 60 STANFORD LAW REVIEW 1867 (2008). [HeinOnline]
Young Associates in Trouble, 105 Mich. L. Rev. 1087 (2007) (book review essay and empirical study) (co-authored with David Zaring)
Single-Tier versus Two-Tier Partnership Tracks at Am Law 200 Law Firms: Evidence and Theory, 84 N.C. L. Rev. 1691 (2006).
The LSAT, Law School Exams and Meritocracy: The Surprising and Undertheorized Role of Test-Taking Speed, 82 Tex. L. Rev. 975 (2004)
Areas of Expertise
Corporate law
Ethics
Legal profession