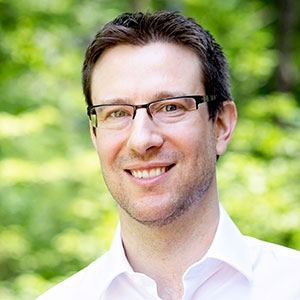 Email:

Phone:

(812) 855-7443

Location:

Baier Hall 321
Education
Stanford University B.A. 2000
Stanford University M.A. 2000
Yale University J.D. 2005
Biography
Professor David Gamage is a scholar of tax law and policy and also of health law and policy. He has written extensively on tax and budget policy at both the U.S. state and federal levels, as well as on tax theory, fiscal federalism, and the intersections between taxation and health care. Professor Gamage consistently ranks in the top five of the SSRN U.S. Tax Law Professor Rankings.
Gamage has authored or coauthored over seventy scholarly articles and essays. His scholarship has appeared in a range of journals, including the peer-edited Tax Law Review and Public Finance Review, and the flagship law reviews of the University of Chicago, the University of California, and Northwestern Law Schools. His casebook, Taxation: Law, Planning, and Policy, is published by Carolina Academic Press.
From 2010 through 2012, Gamage served as special counsel to the U.S. Department of the Treasury, Office of Tax Policy. In that position, he administered the individual income tax portfolio of the Treasury Department's Tax Legislative Counsel, and he oversaw the drafting of all individual income tax regulations and executive branch initiatives related to the individual income tax. Gamage's position primarily involved the drafting and implementation of tax provisions of the Affordable Care Act ("Obamacare"). Since returning to academia in 2012, Gamage has served on a tax reform commission for the state of California and has regularly advised other state and federal policymakers on tax and health policy. Recently, Professor Gamage has helped draft tax reform legislation for the federal government and for the states of California, New York, and Illinois, and has advised on numerous other federal and state level legislative and regulatory proposals for tax and health law reform.    
In The Media
Quoted in "Joe Biden wants to tax the wealthy without creating a wealth tax, even though it's overwhelmingly popular," Business Insider ( 05-23-2021 )
Quoted in "Law professors debate the constitutionality of a wealth tax," The College Fix ( 05-13-2021 )
Co-wrote an op-ed titled "California should pass a small tax on big wealth," Los Angeles Times ( 04-22-2021 )
Quoted in "Tax the rich to help poor and middle-class recover from COVID-19? Connecticut lawmakers hold daylong debate.," Hartford Courant ( 03-15-2021 )
Mentioned in "The US wealth tax's pressing constitutional question," Law360 ( 03-12-2021 )
Interviewed in "Watch two experts debate the implications of Warren's wealth tax," CNBC ( 03-02-2021 )
Co-wrote an op-ed titled "This a good time for the legislature to invest in California by taxing large, profitable corporations," Cal Matters ( 02-24-2021 )
Quoted in "Some democratic lawmakers push for wealth tax on New York billionaires," The Wall Street Journal ( 02-18-2021 )
Quoted in "New proposal would increase death tax rate," The Lens ( 02-11-2021 )
Quoted in "The wealth tax is going global," Bloomberg ( 01-06-2021 )
Quoted in "Donald Trump's executive order on preexisting conditions lacks teeth, experts say," PolitiFact ( 09-25-2020 )
Quoted in "How Warren could get a wealth tax past the US Supreme Court," Bloomberg ( 12-03-2019 )
Quoted in "Sanders and Warren want to tax the rich. Here's why it could work.," Politico ( 11-16-2019 )
Interviewed about "Research Shows Tax Contributions of Super-Rich Declining: Why Should We Care?," Indiana News Desk (WTIU) ( 10-11-2019 )
Interviewed about "Senator Warren's Wealth Tax," CNBC Squawk Box (Twitter feed) ( 10-08-2019 )
Interviewed in "Experts debate Sen. Warren's tax proposal, which takes on the wealthy," CNBC ( 09-13-2019 )
Appeared in "Experts debate Sen. Warren's tax proposal," CNBC ( 09-13-2019 )
Selected Works
Congressional Testimony
"The Case for Taxing Extreme Wealth Holdings and 'Real' (Book) Corporate Profits and for Improving IRS Funding" ( PDF and VIDEO ): Testimony before the U.S. Senate Committee on Finance Subcommittee on Fiscal Responsibility and Economic Growth in a hearing entitled, "Creating Opportunity Through a Fairer Tax System." April 27, 2021, 215 Dirksen Senate Office Building
Legislation and Public Research
Drafted tax reform proposals for California, Illinois, and New York to address budget crises brought on by COVID-19 and to fund public investment, and advised on tax reform proposals for the federal government and for a number of other state and local governments
Co-organized Project SAFE (State Action in Fiscal Emergencies), an effort by academics and their students to help states mitigate the fiscal crisis by providing policy recommendations backed by research
Publications
Tax Now or Tax Never: Political Optionality and the Case for Current-Assessment Tax Reform (with John R. Brooks), North Carolina Law Review (forthcoming).
Weathering State and Local Budget Storms: Fiscal Federalism with an Uncooperative Congress

(with Darien Shanske, et. al.), University of Michigan Journal of Law Reform (

forthcoming

). 

How to Measure and Value Wealth for a Federal Wealth Tax Reform

 (with Ari D. Glogower and Kitty Richards), Roosevelt Institute Issue Brief (2021).

Why A Federal Wealth Tax Is Constitutional

 (with Ari D. Glogower and Kitty Richards), Roosevelt Institute Issue Brief (2021). 

The Games They Will Play: Tax Games, Roadblocks, and Glitches Under the 2017 Tax Legislation (with David Kamin, et.al.), 103 Minnesota Law Review 1439 (2019). 
Taxing E-Commerce in the Post-Wayfair World (with Darien Shanske and Adam Thimmesch), 58 Wash. U. J.L. & Pol'y71 (2019). 
Tax Cannibalization and Fiscal Federalism in the United States, 111 NW. U.L. REV. 295 (2017) (with Darien Shanske).
The Case for Taxing (All of) Labor Income, Consumption, Capital Income, and Wealth, 68 TAX L. REV. 355 (2015).
Preventing Government Shutdowns: Designing Default Rules for Budgets, 86 COLO. L. REV. 181 (2015) (with David Louk).
How Should Governments Promote Distributive Justice?: A Framework for Analyzing the Optimal Choice of Tax Instruments, 68 TAX L. REV. 1 (2014).
Taxation and Incentives in the Business Enterprise, in ENTERPRISE LAW: CONTRACTS, MARKETS, AND LAWS IN THE U.S. AND JAPAN (Zenichi Shishido ed., 2014) (with Shruti Rana).
Experimental Evidence of Tax Salience and the Labor-Leisure Decision: Anchoring, Tax Aversion, or Complexity?, 41 PUB. FIN. REV. 203 (2013) (with Andrew Hayashi and Brent Nakamura).
Perverse Incentives Arising from the Tax Provisions of Healthcare Reform: Why Further Reforms Are Needed to Prevent Avoidable Costs to Low- and Moderate-Income Workers, 65 TAX L. REV. 669 (2012).
A Better Way Forward for State Taxation of E-Commerce, 92 B.U. L. REV. 483 (2012) (with Devin Heckman).
Three Essays on Tax Salience: Market Salience and Political Salience, 65 TAX L. REV. 19 (2011) (with Darien Shanske).
Preventing State Budget Crises: Managing the Fiscal Volatility Problem, 98 CALIF. L. REV. 749 (2010).